Dr. Francis Collins, Director of the National Institutes of Health, says the new Omicron variant of COVID-19 might prompt a return to stringent COVID measures if not a sufficient number of people get inoculated or boosted.
Cases of the new variant appeared in countries on opposite sides of the world on Nov. 28, and many administrations rushed to shut their borders even as scientists warned that it is not apparent the Omicron variant is more worrying than other versions of the COVID-19.
Dr. Fauci also reiterated that boosters for fully vaccinated individuals provide the strongest available protection from COVID. The COVID Response Team's immediate recommendation to all vaccinated adults is to get a booster shot as soon as possible.

— The White House (@WhiteHouse) November 28, 2021
The U.S. Centers for Disease Control and Prevention said in a Nov. 27 update that the new variant hasn't yet been identified in America. But Dr. Collins noted that it's relatively possible they'd see cases of the Omicron variant.
Omicron – "variant of concern"
On November 26, 2021, the World Health Organization designated the new COVID-19 variant B.1.1.529 as a "variant of concern," named it Omicron, on the instructions of the organization's 'Technical Advisory Group on Virus Evolution.' That decision was based on the evidence shown to the TAG-VE that the new variant has a large number of mutations that might have an influence on its behavior, for example, on how easily it gets transmitted and the seriousness of illness caused by it.
Omicron was discovered days before by South African researchers, and much is still unknown about it, including whether it's more transmissible, more likely to cause severe illness, or more able to dodge the current COVID-19 vaccines. But several nations rushed to act, reflecting worry regarding anything that could extend the deadly pandemic, which has taken the lives of over 5.19M people across the world, according to the data from CSSE at Johns Hopkins University.
Dr. Anthony Fauci, the leading infectious disease expert in America, said Sunday that it would take around a fortnight to have conclusive information on the latest version of coronavirus that has already spurred international travel restrictions and shaken stock markets worldwide.
On Sunday, Collins told CNN that it needs to strengthen the efforts to use the tools we've, which are immunizations and boosters. And to be very sure, we are getting those to the rest of the countries, too. But, he said that it also means they need to pay attention to those mitigation plans that people are just really tired of, like using face-masks while indoors with unvaccinated people, and keeping that physical distance. He realizes the U.S. is really sick of hearing these things. But the lethal virus isn't tired of us all, and it's transforming itself.
Reestablishing COVID-19 Measures
The State of Israel decided to ban entry to foreigners, and Morocco stated it would suspend all incoming flights for fourteen days beginning from Monday, among the most severe of a rising fleet of travel restrictions being imposed by countries worldwide as they hike to slow the spread of new variant.
Unfortunately, scientists in quite a lot of locations from Hong Kong to Europe and North America have confirmed Omicron's presence. The Netherlands recorded thirteen cases of Omicron on Nov. 28, and both Australia and Canada each reported two cases.
Netherlands Health Ministry confirmed that thirteen people who arrived from South Africa on Nov. 27 have so far tested Omicron-positive. Unfortunately, they're also among sixty-one who tested COVID-19 positive after arriving on the recent two flights to Amsterdam Airport Schiphol before a flight prohibition was implemented. As a result, they're proximately put into isolation at a nearby hotel.
Canada's Minister for Health, Jean-Yves Duclos, says that the country's first two Omicron cases were detected in Ontario after two people who had newly traveled from Nigeria tested COVID-positive.
Dr. Fauci said of the travel ban on ABC's "This Week" show that America plans to close its borders to South Africa and seven other southern African nations beginning from Monday. It is going to give them time to improve their readiness.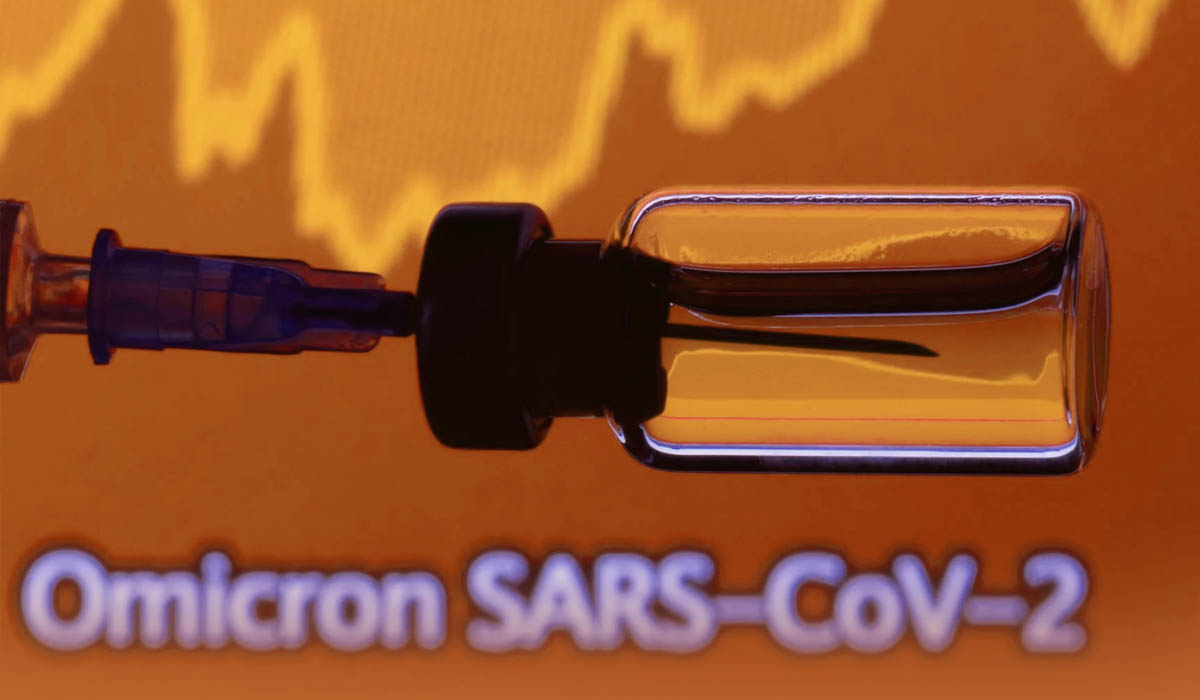 How Many Americans Are Vaccinated?
In addition, on Saturday, the United Kingdom tightened restrictions on using of face-masks and testing of foreign arrivals after detecting two cases of the new variant, but Mr. Sajid Javed, British Health Secretary, said the UK government was nowhere close to reintroducing work-from-home or stricter physical-distancing rules.
According to the US CDC data, nearly 59 percent of the US population are fully inoculated against fatal disease caused by a coronavirus, and almost 19 percent of those fully immunized have gotten a booster shot.