According to US federal health officials, the U.S. will require visitors from China to show a COVID-negative test report ahead of flying to the country, after Beijing's quick determination to ease strict Coronavirus-linked restrictions to curb the virus spread. On Wednesday, the officials said that the latest policy would be come into effect at 12:01 AM (local time) on 5 January 2023. The latest rules by Washington followed similar actions in Japan, Italy, India, and Taiwan.
US to require negative #Covid tests for travellers from #China. Starting Jan 5.

— Nirmal Ghosh (@karmanomad) December 28, 2022
The American health officials said that Chinese travelers flying to the United States would need to produce a negative-COVID test result to their airline before boarding, taken no more than 2-days before traveling. Moreover, the tests could be either rapid antigen tests or a PCR (polymerase chain reaction) test for COVID-19 administered through a telemedicine service.
Additionally, the new policy would apply to all travelers over 2-years of age from PRC, Macao, or Hong Kong, according to the health officials. Recently on Dec. 26, China said that it would discard mandatory Coronavirus-linked quarantines for overseas people from 8 January 2023, prompting several Chinese to get in a hurry to plan visits abroad.
China Hit 37M COVID-19 Infections During Dec. 1-20
According to the news agency, around 37M Chinese have been infected with Coronavirus disease (COVID-19) on Dec. 23. COVID-19 is a contagious disease caused by the most recently discovered SARS-CoV-2. And the first known Coronavirus case was identified in Wuhan, Hubei province, China, in December 2019.
Furthermore, the National Health Commission of the PRC meeting held on Dec. 21 said that nearly 248M – 18% of the Chinese population – are anticipated to have been infected by the lethal virus from December 1st to December 20.
Mansukh Mandaviya, Indian Health and Family Welfare Minister, said on Dec. 24 that the country has required to show a COVID-negative rest result for visitors from South Korea, Thailand, Hong Kong, Japan, and the People's Republic of China. The travelers from these states would be quarantined if they showed COVID-positive results or were suffering from symptoms of the fatal disease.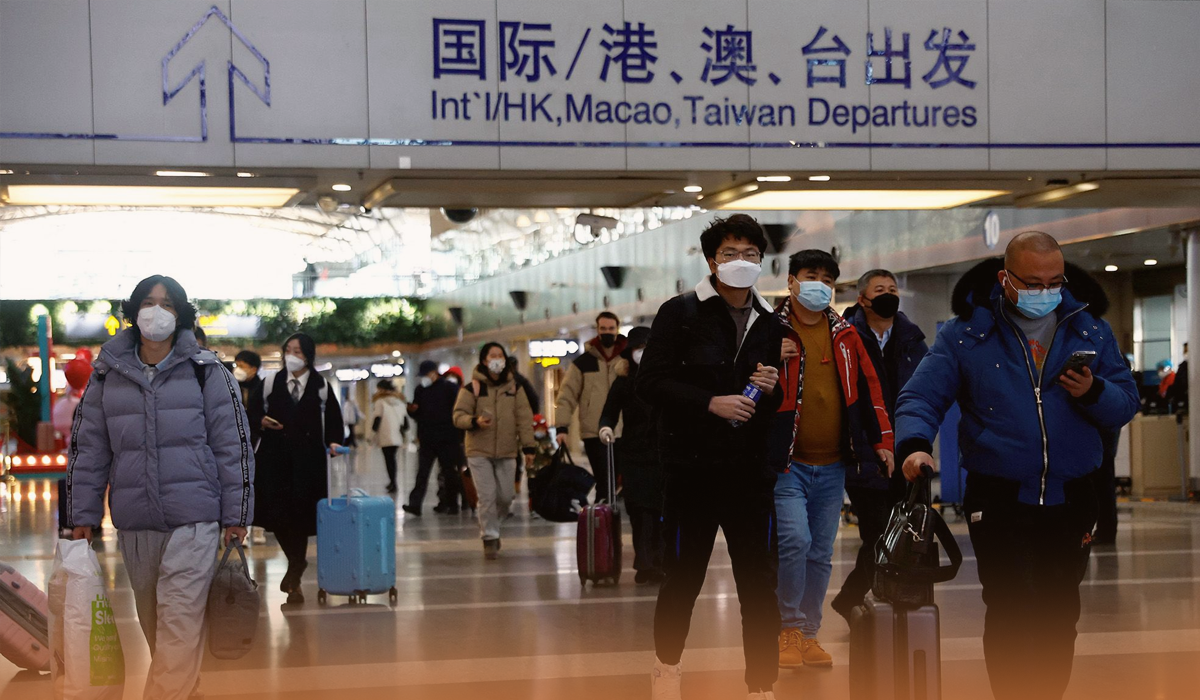 SARS-CoV-2 Omicron BF.7 is a latest subvariant of the Omicron variant. It's purportedly responsible for the late 2022 wave of COVID-19 in the PRC. According to news outlets, before the world's most populous country, this highly contagious transformation has been making rounds in Europe and America since August 2022.
In PRC, the first BF.7 case was reported in the Yantai district in northeastern Shandong province and Shaoguan district in Guangdong Province in September this year. In addition, preliminary studies have shown that it is more virulent and spreads faster compared to previous variants.
Read Also: Ways and Means Committee Will Soon Release Trump's Tax Returns