According to Ukrainian officials and witnesses, random bombardment by the Armed Forces of Russia on Thursday pounded the most crowded part of Kharkiv, the second-largest city (1.433M – 2021 est.) and municipality in Ukraine in the country's northeast. Russia's concentrated artillery bombardment hit a medical center, a mosque, and a shopping place, taking the lives of at least three innocent people. About twenty-three people were wounded in the attack, according to officials.
Law enforcement in Kharkiv, a city in northeast Ukraine, said that a cluster munition struck Market Barabashovo, where media correspondents saw a female was expressing intense grief and crying over her husband's corpse. Moreover, the indiscriminate bombardment hit a gymnasium and a residential flat.
In addition, on Wednesday, the shelling came after Moscow reiterated its intentions to capture areas beyond Donbass, a historical and economic region in Ukraine's east, where the Armed Forces of the Russian Federation has struggled hard for months attempting to take the eastern Donbass. And it also followed strikes by Ukrainian forces on July 20 that damaged a strategically important Kherson region bridge.
⚡️ Russian attack on south of Dnipropetrovsk Oblast kills 1, injures 9.

According to Dnipropetrovsk Oblast Governor Valentyn Reznichenko, Russian troops launched "a massive rocket attack" and shelled Nikopol twice, killing at least one and injuring another person.

— The Kyiv Independent (@KyivIndependent) July 22, 2022
According to the head of the Moscow-installed administration, Kirill Stremousov, the military forces of Ukraine hit the 1.4-kilometer-long main river crossing in the southern Kherson region located north of Crimea – Antonivskyi Bridge – which Moscow forces used to supply its military. The Putin-led military also struck the Dnipro River Bridge in recent days, which appeared to be planned to loosen Moscow's grip on the southern region.
West Levies More Sanctions on Moscow
Ihor Terekhov, Mayor of northeastern Kharkiv, said the shelling early on July 20 aimed at one of the densely populated parts of the city, which had a pre-war population of more than 1.433M, according to 2021 estimation. Terekhov added the Armed Forces of Russia is indiscriminately attacking Kharkiv and several other peaceful residential places, killing innocent civilians.
On Thursday, the European leaders levied further sanctions on Putin's Russia over the unjustified and unprovoked war in its neighboring Ukraine after the member nations of the 27-member political and economic union agreed on several measures that would include imports of gold, tighten export controls on products with high R&D intensity, such as in aerospace, electrical machinery, pharmaceuticals, computers, scientific instruments.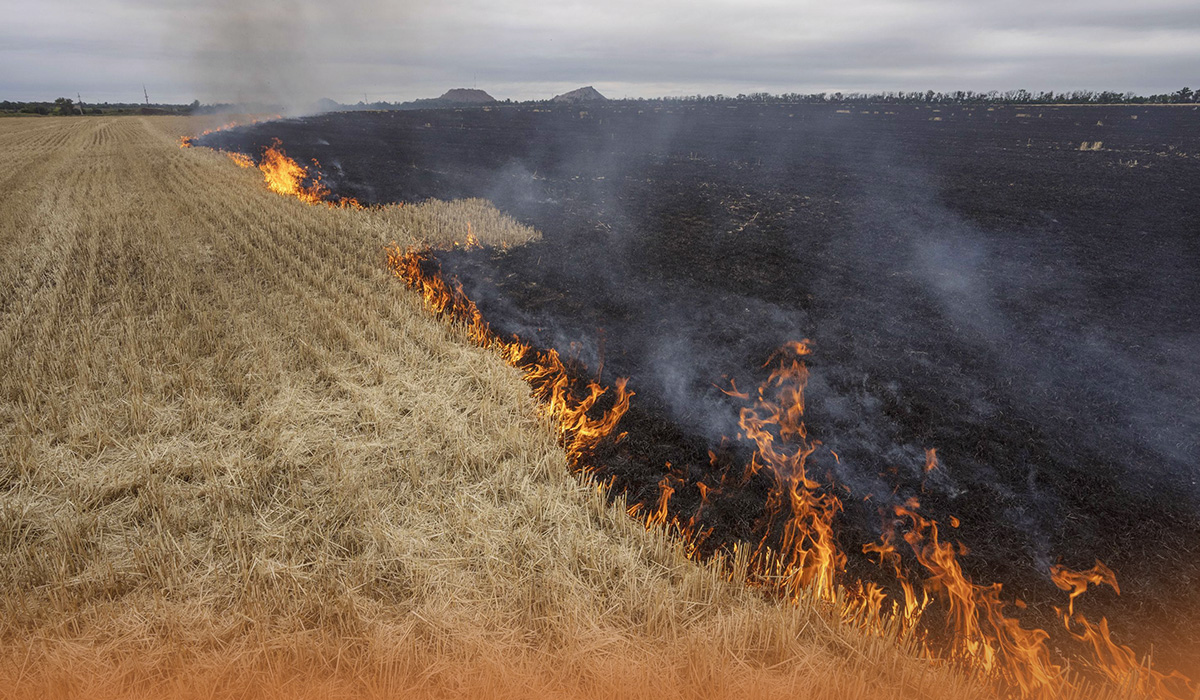 Ursula Von der Leyen, President of the EU, said that the strengthened, extended sanctions by EU leaders against the Russians deliver a powerful message to Moscow that they'll continue to punish hard for the Russian military's brutality in Ukraine. However, the specifics of the new sanctions were still not clear since they still need to be posted in the Official Journal of the EU. Moreover, the EU leaders agreed to deliver $507.23M to boost security assistance to war-torn Ukraine.