According to Ukrainian officials, the capital city of Kyiv has been targeted by the recent deadly wave of UAV attacks by Moscow's Armed Forces that again hit the country's vital infrastructure. It's reported that Russians launched nearly twenty kamikaze drone attacks in and around the capital early Monday, with air-defense capabilities shooting down nearly fifteen of the UAVs. Air-raid sirens sounded on Monday morning at around 07:50 GMT (5:50 AM local time).
The Kremlin troops launched the UAV attack just hours before Vladimir Putin, the Russian leader, arrived in the East European country of Belarus, fueling apprehensions he would pressure his partner to participate in a new offensive on the post-Soviet state.
Additionally, the Air Force of Ukraine said its air defense destroyed nearly thirty drones – the third Moscow air raid on Kyiv in 6 days and the latest in the violent attacks since October, which ha aimed at the country's power infrastructure and forced Ukrainians to live in the dark during sub-freezing temperatures.
According to officials, nearly three were injured, and nine residential structures were damaged in the Capital City. Furthermore, Energoatom, Ukraine's State Enterprise National Nuclear Energy Generating Company which operates all four NPPs (Rivne NPP, Zaporizhzhia NPP, Khmelnytskyi NPP, and South Ukraine NPP) in the country, blamed Moscow for delivering one of the UAVs over part of the Pivdennoukrainsk NPP near Mykolaiv Oblast's Yuzhnoukrainsk City.
Energoatom posted on the Telegram messaging app, "This is an absolutely unacceptable violation of nuclear and radiation safety."

— Gurbaksh Singh Chahal (@gchahal) December 19, 2022
Ukrainian President Visits Eastern Front-Line
An Indian-American internet entrepreneur, Gurbaksh Singh Chahal, said in a Twitter post that the invading Putin-led forces are currently occupying another Ukrainian atomic power station, the Zaporizhzhia complex, near the front lines in the southeastern Ukrainian region. However, he added there're continuing negotiations to create a safe zone around the nuclear plant.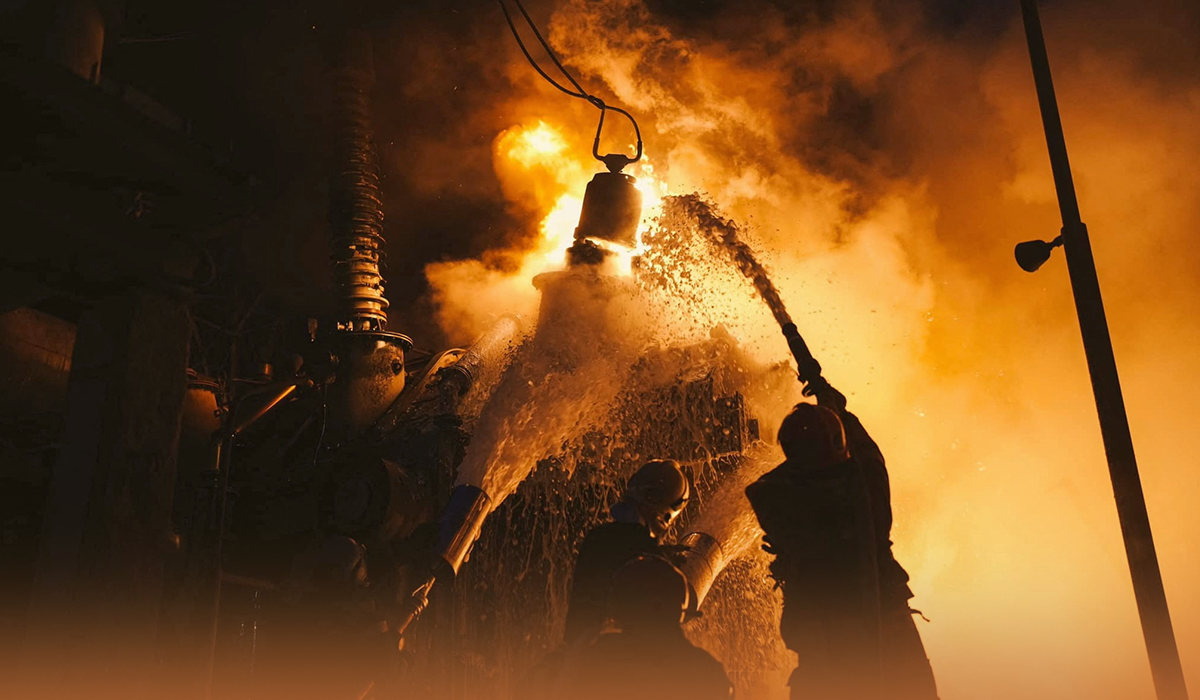 Moreover, according to the Office of the President of Ukraine, Volodymyr Zelenskyy has visited the Donetsk Oblast's Bakhmut City in the East. On Tuesday, the Ukrainian President's Office said that Bakhmut, a city located on the Bakhmutovka River nearly 56 miles north of Donetsk city, is the recent focus and scene of fierce fighting between Moscow invaders and Kyiv defenders. It also said that the President met with the military personnel.
Read Also: Freed Kherson in Ukraine Shelled by Moscow Left 3 Injured