Ukraine said Moscow's bombardment on Sunday targeted the strategic port city of Kherson, the home of a major ship-building industry that faced multiple strikes since Putin troops recaptured it in November 2022. In November, the Kremlin forces retreated from the city in one of the massive battlefield losses in the war zone.
The Ukrainian official said that at least three people were injured in the latest brutal attack on the southern Ukrainian city, while Yaroslav Yanushevych, Governor of Kherson Oblast, said Moscow military launched fifty-four strikes with rockets, muzzle-loaded weapons and tank fire in the Khersonshchyna region, taking lives of at least three civilians and injuring six.
These photos published by Kyrylo Tymoshenko, deputy head of the President's Office, show the Kherson Oblast State Administration building, which was again attacked by Russian forces on Dec. 19. The building is located in the center of liberated Kherson city. pic.twitter.com/nO3N7c7ax3

— The Kyiv Independent (@KyivIndependent) December 19, 2022
Furthermore, according to media reports, the port city and its surroundings have faced multiple attacks since the Russian retreat. In the meantime, the Governor of Belgorod Oblast, Vyacheslav Gladkov, said on Dec. 18 that at least one person was killed and 8 injured in the Ukrainian bombardment of the region, which is located on the Seversky Donets River 25 miles north of the Ukrainian border. Seven of the wounded are now receiving treatment in the hospital, and one is in ICU.
UK's Rishi Sunak to Announce USD 304M Defense Aid for Kyiv
Mr. Gladkov said that all required clinical assistance is provided to injured people. However, any victim who refused admission to the hospital was sent for outpatient medication. He continued that clinical assistance was offered at the scene of the attacks and that there was also seen the damage to fourteen residential apartments and several cars in the region.
Previously on 15th November, Kherson Governor said two people had been killed by the Ukrainian bombardment. And on 8 December, the Ukrainian military once again bombarded Belgorod, according to the regional Governor. For several weeks, Moscow has been targeting Ukraine's energy facilities as cold weather sets in, attempting to interrupt power and water supply to discourage innocent Ukrainians.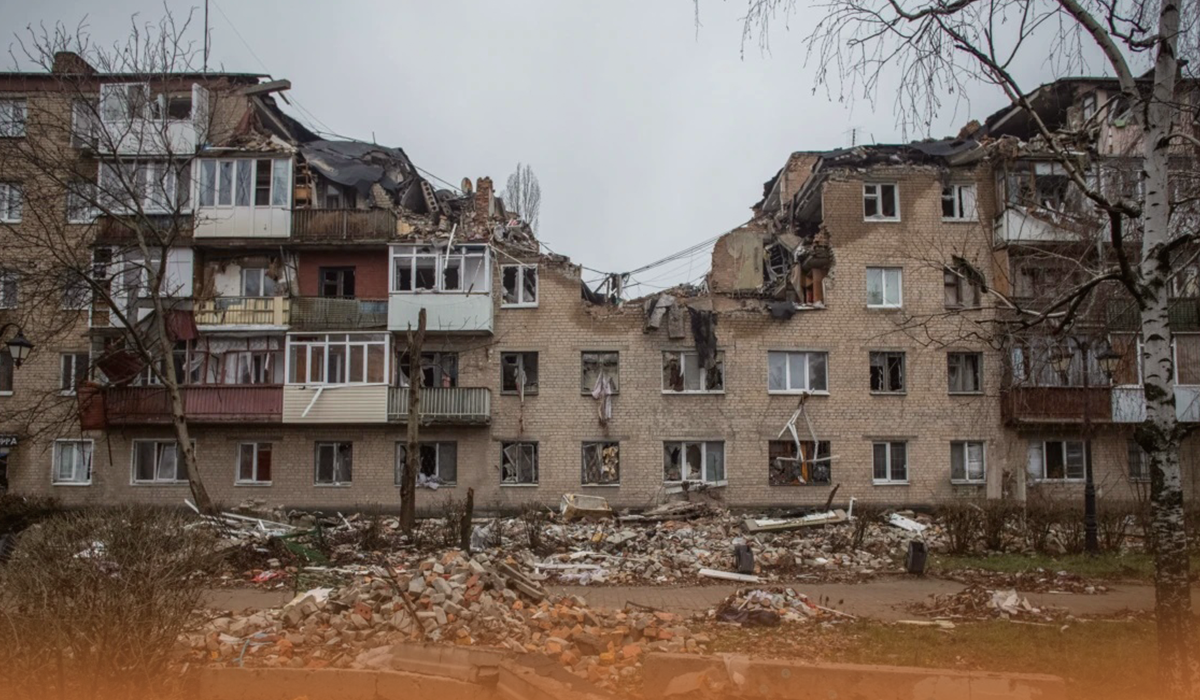 On Monday, the British Prime Minister will make an announcement of a latest military aid package worth USD 304M to boost its defense against Putin's aggression. Rishi Sunak will announce the aid package during the Joint Expeditionary Force Summit in Riga, the capital of Latvia, according to the U.K. PM's Office. At the meeting, the British PM would request Baltic, Dutch and Nordic counterparts to maintain or exceed current levels of assistance for Kyiv in the coming year.
Read Also: Kyiv Allies Vow $1B to Restore Its Energy Infrastructure