On Thursday, the Kremlin has dismissed calls by the United Nation's Secretary-General to demilitarize the area around Europe's largest nuclear complex in Ukraine's South. A Russian official said the action would make the Zaporizhzhia NPP more susceptible.
The Zaporizhzhia nuclear plant has been under Moscow's control since March, soon after Vladimir Putin, the Russian President, ordered thousands of military personnel into the post-Soviet state in what he termed a special operation.
According to media reports, the appeals come due to increasing worries over safety at the nuclear plant as Kyiv and Moscow blame each other for striking the site. And Ukrainian atomic power plant workers operate the Zaporizhzhia NPP, which Moscow troops seized in March. It was one of the initial spots taken by the Russian Armed Forces following the brutal incursion of a neighboring state late in February.
Moreover, Antonio Guterres, the UN chief, after meeting with Turkish and Ukrainian leaders in Lviv, Ukraine, warned that any potential damage to Zaporizhzhia nuclear complex in southeastern Ukraine is suicide. Mr. Guterres added that the atomic facility mustn't be used as a component of any military action. The President of Ukraine urged the largest intergovernmental organization to ensure Zaporizhzhia NPP's demilitarization.
UN Chief Warned of Another Chernobyl Disaster
Following Thursday's meeting with the U.N. Secretary-General and the President of Ukraine in Lviv – a city in western Ukraine, about 44 miles from the border with Poland, the Turkish leader sounded an alarm of another Chernobyl disaster (April 26, 1986) breaking out at Europe's largest atomic power plant in Enerhodar, Ukraine, seized by Moscow military.
On August 19, Antonio Guterres arrived at Ukraine's largest Seaport – the Port of Odessa – for Ukrainian exports of grain, concentrating on an agreement to permit Ukrainian grain to be delivered all over the world via the Black Sea to ease world hunger.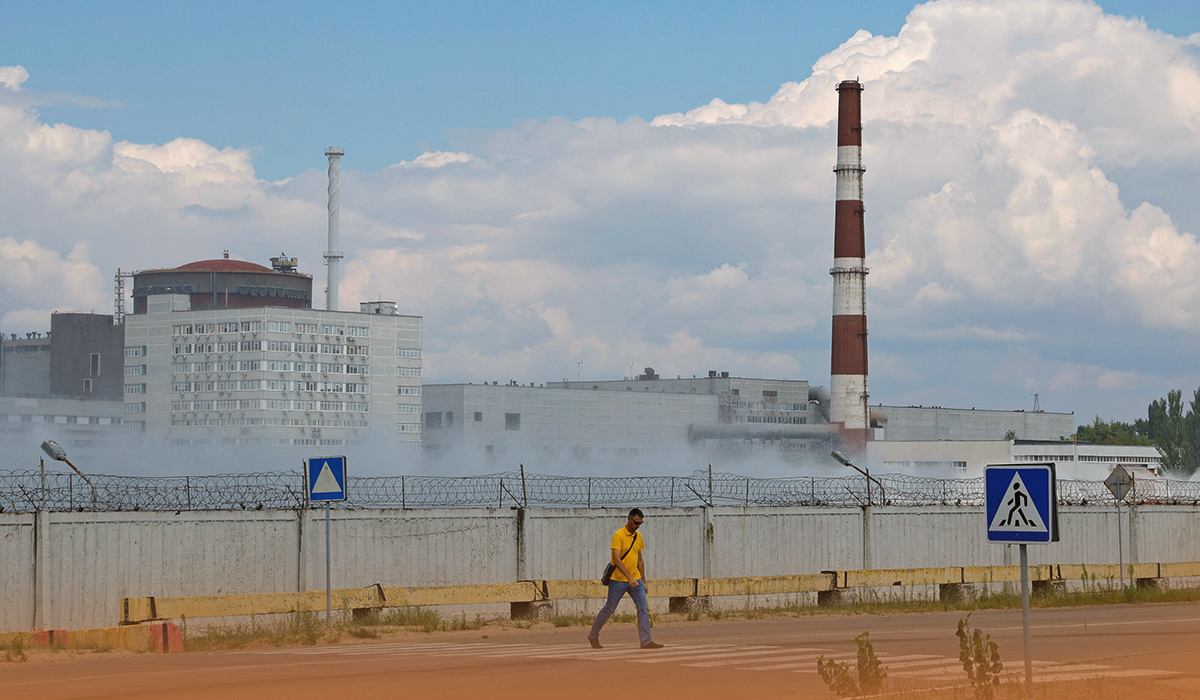 The Republic of Turkiye and the U.N. negotiated a deal smoothing the path for Kyiv to export twenty-two million tonnes of corn and other grain trapped in its Black Sea ports since Russia's cruel and unprovoked incursion.
Read Also: Beijing to Send Forces to Russia for Vostok Joint Military Drills