On Wednesday, China's Ministry of National Defense has said that Chinese forces will travel to Russia to join military drills that will commence at the end of August. These field training exercises will be led by the host state Russia and Central Asian Tajikistan, East Asian Mongolia, Eastern European Belarus, India, and other countries will participate in the drills.
Chinese Defense Ministry said that the participation of China's People's Liberation Army in the military drills wasn't related to the continuing regional and global situation. However, in July, Russia declared plans to hold the strategic command and staff drills Vostok (East) 2022 from 30th August to 5th September, even as Moscow engages in a costly conflict in Ukraine. In addition, Russia also said that some foreign militaries would take part in the exercises, but didn't name them.
The last Vostok (East) drills, a large-scale Russian military exercise, were held throughout Siberia and the Russian Far East from Sept. 11 to 17, 2018.  The Russian Army, Navy and Air Force, Mongolia, and China joined the military drills.
Beijing's Ministry of Defense said China's military's participation in the Vostok 2022 was linked to a continuing bilateral cooperation deal with Moscow.
Strengthen Friendly Relations
The statement also said that the goal is to strengthen the friendly cooperation with the ground forces of participants., boost the strategic cooperation among the participating countries, and improve the capability to respond to multiple national security threats, according to the Chinese Defense Ministry's statement.
Furthermore, according to journalists, under Vladimir Putin, the President of Russia, and his Chinese counterpart Mr. Xi Jinping, Moscow and Beijing have gradually come closer. And just before the Kremlin's cruel and unprovoked full-scale incursion of its neighbor, Russia and China announced a so-called 'no limits' cooperation, although American officials express, that they've not seen Beijing escaping America-imposed costs on Moscow or send it military supplies.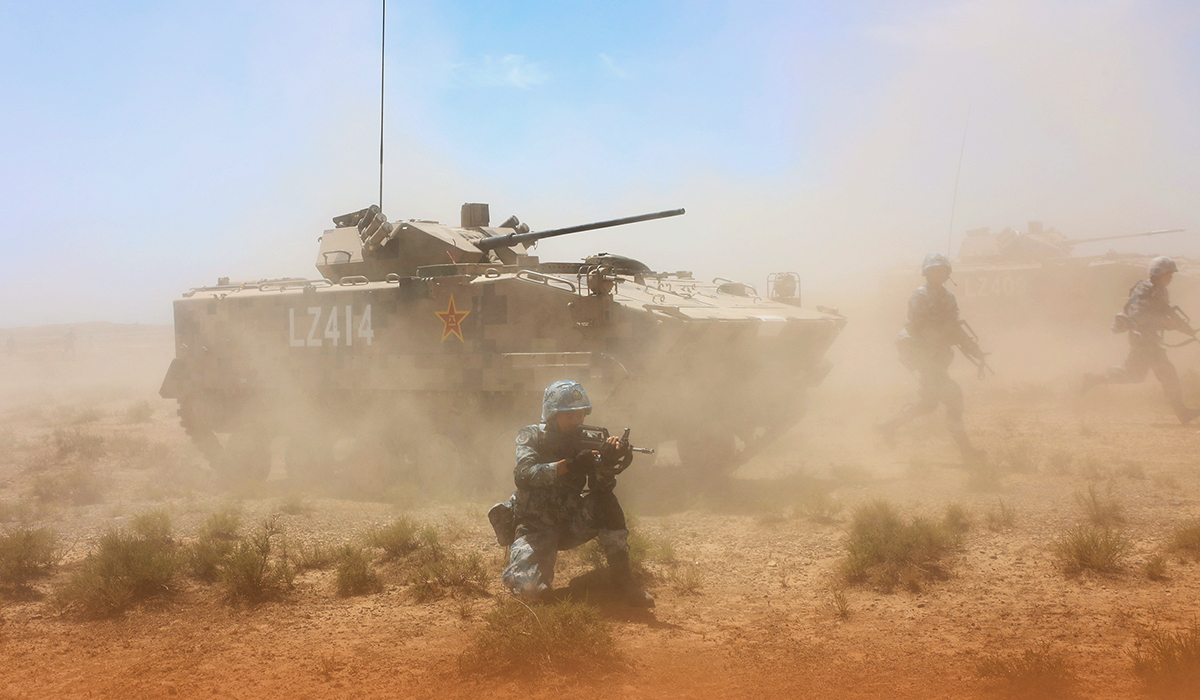 The Eastern Military District, headquartered in Ulitsa Serysheva 15, Khabarovsk, in the southeastern region of Russia, includes part of Siberia. It has a geographic size at 2.7 million square miles and is the second largest military district in the country.