On Monday, Joe Biden (American President) took a Coronavirus vaccine booster dose, a few days ago Biden administration authorized a 3rd dose of the Pfizer-BioNTech vaccine for the people of the United States.
American President, ahead of getting booster shot, described to news reporters at the White House that booster shots are crucial, but the most significant thing they need to act on is to get more Americans inoculated with their first and second shots of vaccine.
Joe Biden described that seventy-seven percent of the American adults had gotten at least one Coronavirus vaccine shot. After receiving a booster dose, he added that a quarter of the United States could not go uninoculated.
Last week, the United States CDC (Centers for Disease Control and Prevention) has authorized the third shot (or booster shot) for three types of U.S. people. Three categories are mentioned below:
Americans ages 50-65 with underlying conditions
Americans with 65 years of age and older
Front-line employees, including healthcare employees, teachers, and several others whose occupations push them into a risk of getting Coronavirus
The COVID-19 booster dose is available only for those Americans who were vaccinated through Pfizer's Coronavirus vaccine a minimum of 6 months ago. On Friday, the United States explained that twenty million US people are eligible for the booster dose right now, but sixty million other Pfizer-vaccine receivers would be eligible for the third shot (booster) as they touch the 6-month mark.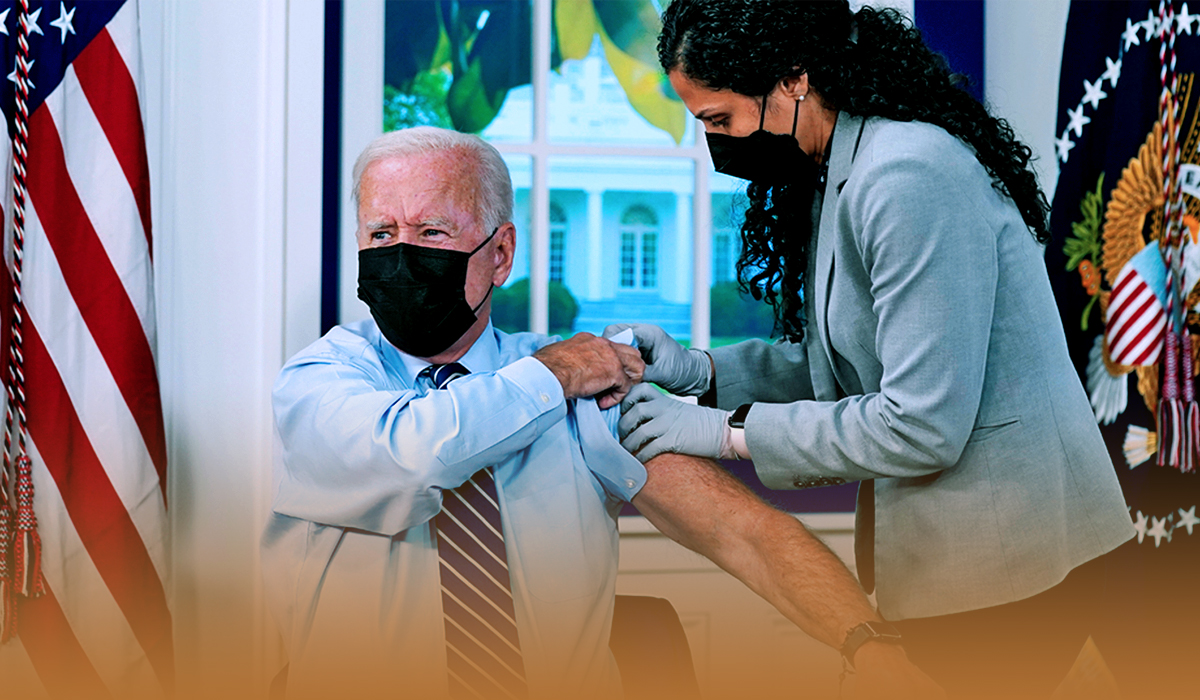 Biden received the first vaccine shot in December
Seventy-eight-year-old American President had vaccinated via Pfizer-BioNTech vaccine, received the first dose in the last Dec. and the second dose in Jan. ahead of stepping into the office to take the oath.
On Friday, in remarks from the White House, U.S. President motivated those eligible Americans to receive a booster vaccine shot. He encouraged people by saying that like your 1st and 2nd dose, the booster dose is easily accessible and free.
Mitch McConnell, 79 years old American Senate Republican Leader, explained that he has also gotten the third dose Monday. Moreover, he even encouraged adults to get inoculated against Coronavirus.
On the Senate floor, he added that he is a survivor of childhood polio from before vaccines eliminated that illness here in the United States and even across the world. He said that he had been an all-time champion of inoculations.
In August, President declared that he intends to see the people of America receive the third vaccine dose as the nation faced an intense wave of novel infections from the new highly dangerous and contagious delta variant of COVID-19.