On Wednesday, Volodymyr Zelenskyy, the President of embattled Ukraine, said he'd be willing to talk with Russia, but only directly to Russia's Putin, not via intermediaries. Zelenskyy added if Mr. Vladimir Putin comprehends the reality, there's the likelihood of exploring a peaceful way out of the brutal conflict.
Speaking to the World Economic Forum in Switzerland, the Ukrainian leader also said that his brave people and fighters would continue resisting Mosco's aggression until his military regained all of seized Ukraine's land.
Furthermore, Zelenskyy said the leading step toward negotiations might be that Kremlin should pull out its military forces back to the lines in place before Putin ordered the large-scale attack in February. He also said that Moscow has been delaying peace talks with Kyiv.
On Wednesday, top officials from Helsinki and Stockholm have met with Turkish officials in Ankara in an attempt to overcome the objections of Turkey to the two Nordic states' NATO bid.
Moscow Barred Around 963 US Citizens From Entering Russia
In response to the constantly levied anti-Russian sanctions by America, Russia's Ministry of Foreign Affairs (MID) released an updated 'stop list' of around 963 US Citizens indelibly prohibiting from entering the Russian Federation.
Joe Biden, the United States President, had already been barred from traveling to Russia since mid of March, as were Lloyd Austin, the U.S. Defense Secretary, Antony Blinken, the U.S. State Secretary, and Chairman CJCS Gen. Mark A. Milley. But the latest 'stop list' includes Kamala Harris, the U.S. Vice-President, and Joe Biden's son, Robert Hunter Biden.
In addition, Russia's blacklist included Hillary Clinton, who served as the U.S. State Secretary from 2009-2013; Mark Zuckerberg, CEO of Meta Platforms – the parent organization of Facebook, WhatsApp, and Instagram – George Soros HonFBA, a Hungarian-born American businessman, and Morgan Freeman, an American actor, and director also made the blacklist.
But, the former American President Donald Trump was on the 'stop list' of 963 barred US citizens. Over the several years, the former President has commended Russia's Vladimir Putin and condemned inquiries into Russia's 2016 meddling that concluded with Mr. Trump's win (306) over Hillary Clinton (232).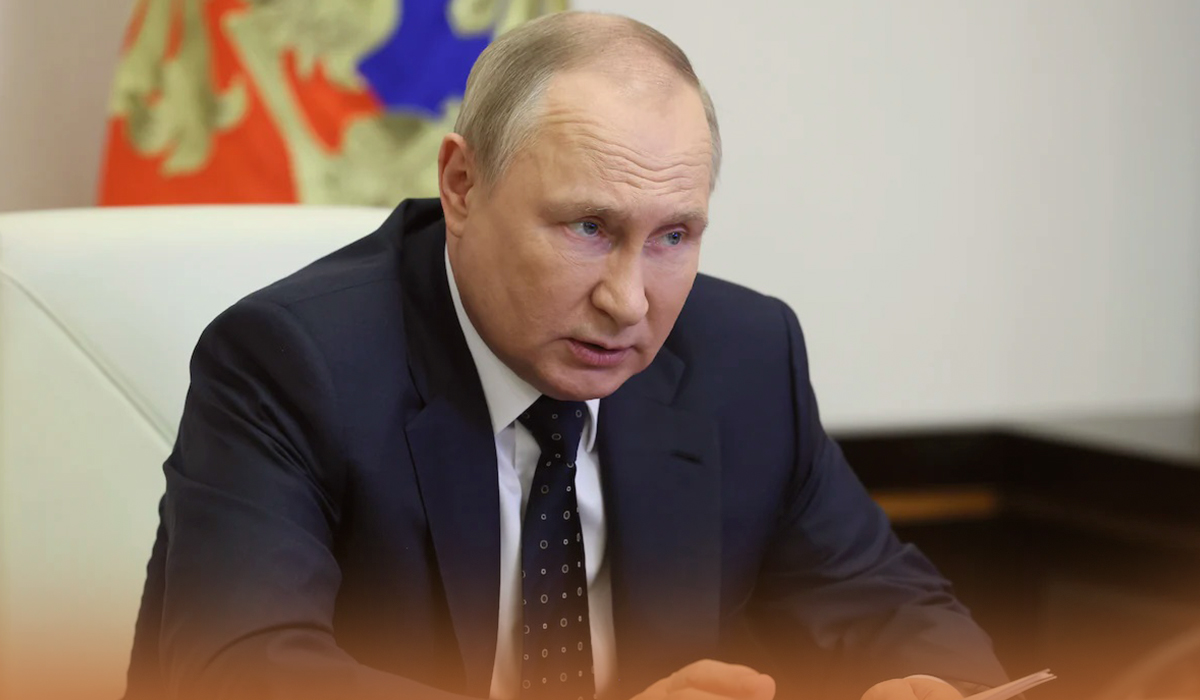 Donald Trump's VP, Mike Pence, the former US President Barack Obama, is also not on the blacklist, but the brother of Mr. Pence, US Rep. Greg Pence, who represents Indiana's 6th District, is barred from entering Russia. Moreover, added to Russia's 'stop list' are two hundred and eleven Greg Pence's fellow GOPs in the U.S. Congress, along with two hundred and twenty-four Congressional members from the incumbent party.