Volodymyr Zelenskyy, the President of Ukraine, has cautioned about more rocket strikes by Russian Armed Forces on his country, urging military forces and brave Ukrainians to resist another week of stress on the National Grid. In addition, the warning on November 27 came after snow fell in Kiev – the Capital City located in the country's north-central along the Dnipro River, and freezing temperatures with dense fog are forecast overnight.
According to the latest count by the United Nations, Putin's unjustifiable war in Ukraine has taken the lives of more than 6,655 innocent civilians and wounded around 10,368. However, the UN Human Rights Office noted that the actual numbers are possibly much higher as the information from some areas across the war-torn state is delayed, and several reports of casualties among civilian residents need to be confirmed.
The authorities in Kyiv said the team was close to completing the process of restarting the grid following a power outage amid recent missile attacks, as well as restoration of water and heat; however, high demand meant outages had been imposed. In addition, several million in and around the Capital City were suffering disruptions triggered by the latest Russian shelling.
Moreover, the General Staff of the Armed Forces of Ukraine said that Ukrainian defense forces hit three Russian Concentrations of troops and weapons.
Over the past day, Ukrainian forces also repelled Russian attacks near Novoselivske and Bilohorivka in Luhansk Oblast and Serebrianka, Verkhnokamianske, Bilohorivka, Yakovlivka, Pervomaiske, Opytne, Nevelske, and Krasnohorivka in Donetsk Oblast, the General Staff said.

— The Kyiv Independent (@KyivIndependent) November 29, 2022
"Territorial Integrity Couldn't Be Negotiated"
In his daily video address, the Ukrainian President said they comprehend that the invaders are planning new attacks. However, he added as long as they've has missiles, his troops wouldn't calm down. The Ukrainian leader said that the next week could be as challenging as the past week when strikes on critical infrastructure subjected Ukrainian people to severe power failures since Putin-led forces brutally invaded late in February.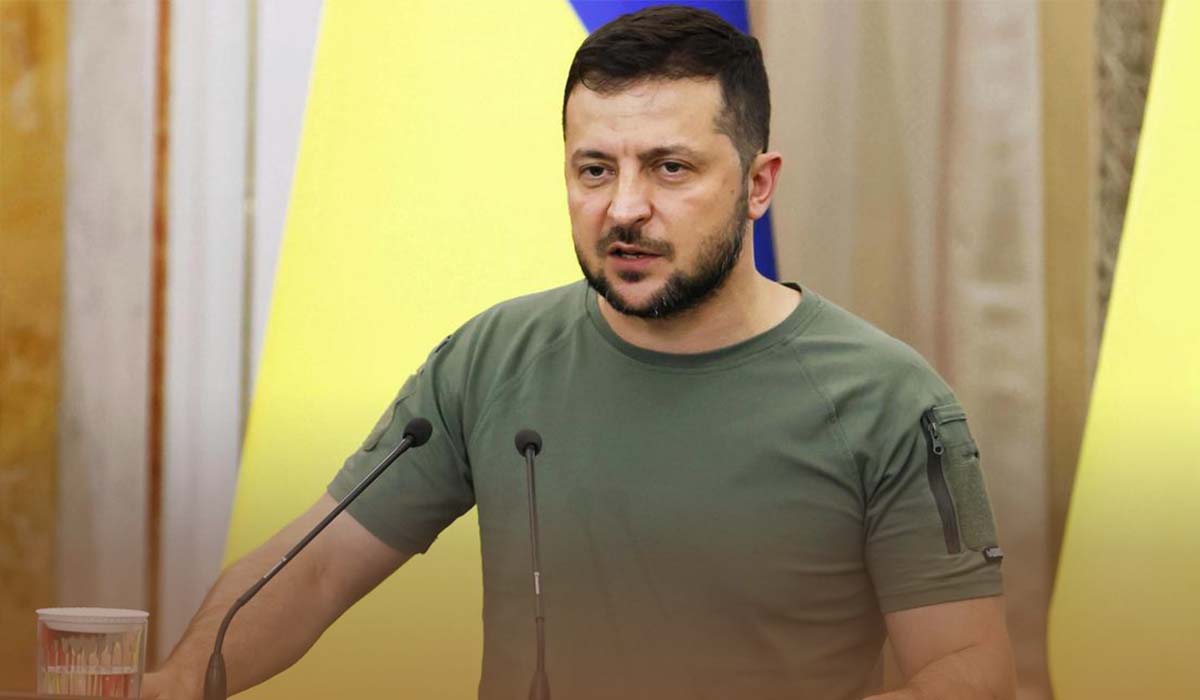 Mr. Zelenskyy continued that his Armed Forces are preparing themselves. The whole country is preparing. However, there was no immediate response from Russia to Kyiv's assertions. Furthermore, since the Russian President ordered its troops to attack its neighboring Ukraine on 24 February, the Kremlin said it doesn't target the civilian infrastructure and population.
On Nov. 24, Moscow said Zelenskyy could end the suffering of its people by meeting Putin's demands. Although in September 2022, Moscow illegally annexed large swathes of territory in Ukraine's Southern and Eastern regions, the Russian leader has said Kremlin's land and territorial demands are non-negotiable. After the forcible acquisition, the Ukrainian President said he wouldn't negotiate with Russia and emphasized that the territorial 'oneness' of the state couldn't be bargained.