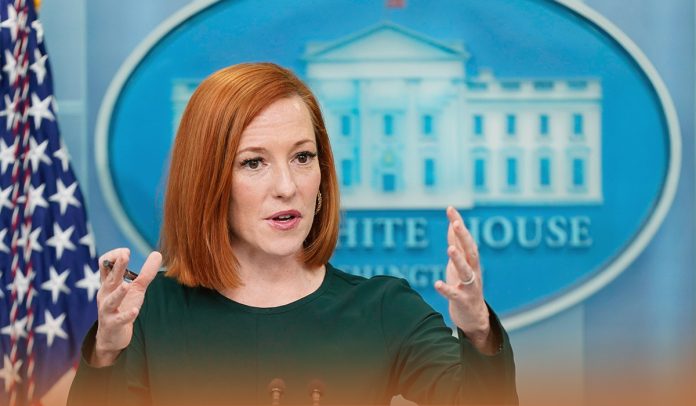 On Wednesday, the President Joe Biden administration warned that Moscow could be planning a biological or chemical weapon launch in Ukraine, and they should all be 'on the alert,' as the White House rebuffed Kremlin claims of illegitimate bioweapons development in the post-Soviet state.
The White House Press Secretary said Moscow's claims regarding American biowarfare laboratories in Ukraine, were preposterous. Psaki called the unfounded assertions an obvious ploy to attempt to explain further premeditated and motiveless assaults. That comes after European officials expressed similar worries about fresh strikes.
Maria Zakharova, the spokesperson for Russia's Foreign Ministry, accused Ukraine this week of operating biowarfare labs with the Washington support. In addition, Western officials said they're very apprehensive about the peril the all-out war could intensify, and mainly the likelihood of Russia using non-conventional weaponry.
Moreover, Jen Psaki denounced Russian assertions in a series of Twitter posts and stated it was the Kremlin that has a lengthy and proven track record of using bioweapons. These contain the poisoning and attempted assassinations of Russian leader Vladimir Putin's political adversaries like Alexei Navalny, an anti-corruption activist and Russian opposition leader.
"absurd, laughable"
After Russia has made these assertions, Psaki said that they should be all on the alert for Moscow to probably use biological and chemical weapons in the invaded country, or to invent a false-flag operation using bioarms. The Pentagon and the US State Department denounced the Russian assertions.
This is preposterous. It's the kind of disinformation operation we've seen repeatedly from the Russians over the years in Ukraine and in other countries, which have been debunked, and an example of the types of false pretexts we have been warning the Russians would invent.

— Jen Psaki (@PressSec) March 9, 2022
Furthermore, Ned Price, the State Department Spokesperson, accused Moscow of creating false pretexts in an effort to explain its own dreadful moves in the East European country and said that the US was compliant with its responsibilities under the Biological and Toxin Weapons Convention and the Chemical Weapons Convention, and it doesn't possess or develop such arms anywhere.
John Kirby, the US Assistant to the Defense Secretary for Public Affairs, called the Russian claims absurd, a bunch of malarkey, and laughable. Kirby added there's nothing to it; it's classic Moscow propaganda. Moreover, American officials accused Beijing of reverberating Kremlin's conspiracy theories.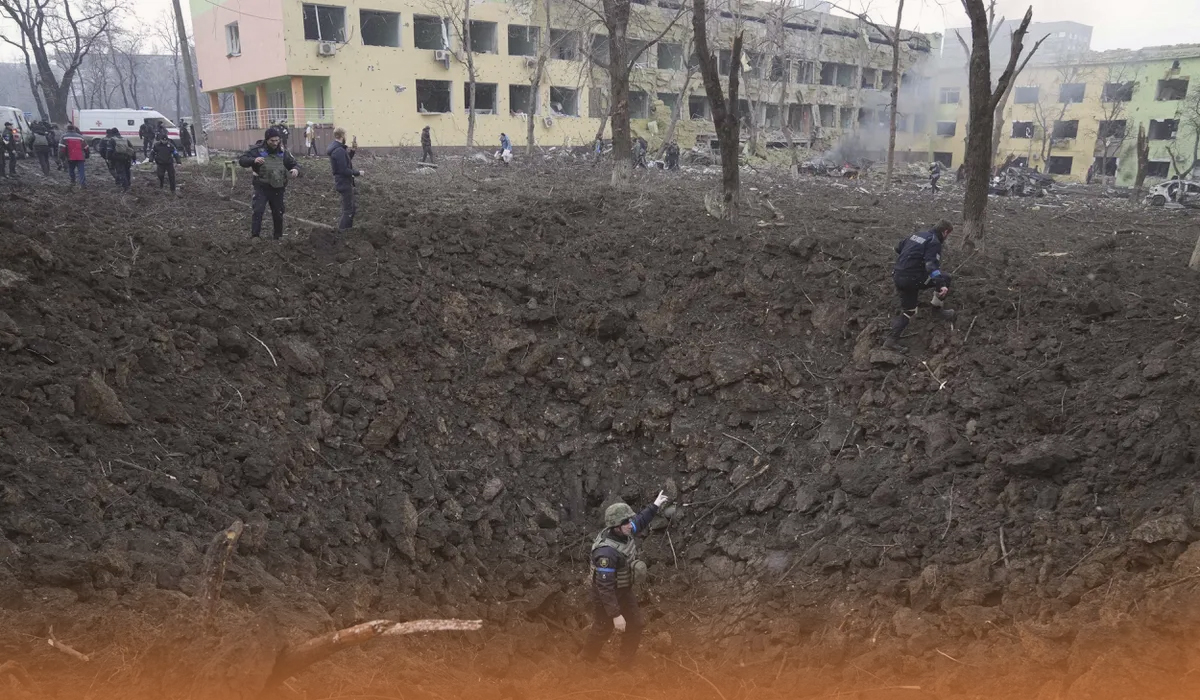 Kyiv has also rebuffed the Russian assertions, with Zelenskyy's spokesperson saying Ukraine sternly rejects any such claims. However, there was no instant response from Russia. Earlier on March 9, British Defense Ministry tweeted that Russia used the TOS-1A weapon system in the invaded country. And TOS-1A uses thermobaric rockets, creating incendiary and explosion effects.
Read Also: White House Disowns US Sen. Graham's Call for Assassination of Putin