Kherson Mayor Ihor Kolykhaev says that the Russian military has taken control of Kherson, an important port city on the Black Sea and on the Dnieper River in the South of Ukraine, as Russia's incursion entered its 7th day. It's the first major city Russia claimed to have seized control of after a heavy battle, since it attacked Ukraine on 24 February 2022. However, the mayor said they're still Ukraine; Still determined.
Ihor Kolykhaev said that the Armed Forces of the Russian Federation broke into the Kherson administration building and implemented curfew on the residents. In addition, several cities have experienced heavy shelling, with March 2 one of the most damaging days of the Russian aggression. Fortunately, the International Criminal Court in The Hague, Netherlands, has launched an investigation into potential 'war crimes' and misconducts against humanity committed in the former Soviet republic.
For the first time, Moscow confessed to gathering heavy military causalities during its large-scale invasion of Ukraine. According to the Russian Defense Ministry spokesperson, 498 military personnel have lost their lives since the incursion, and 1597 troops have been injured. Unfortunately, they've losses among their companions participating in the military operation. But according to Ukrainian officials, Moscow's losses run into thousands.
Curfew in Kherson
Furthermore, Ukraine reported over two thousand innocent people have died since Russia invaded a week ago. Also, the Russia-Ukraine conflict caused over one hundred thousand people to leave the country, according to the United Nations. Kolykhaev said in a Facebook post that Kherson was under the control of the military forces of Russia, a key port city in Southern Ukraine with a population of over 0.28 million residents. He commended Russian service members not to shell civilian residents, and said no Ukrainian military forces were present there.
Biggest blasts we've ever seen, just as we were coming off air tonight in #Kyiv #cbsnews @charliecbs @cbsnews pic.twitter.com/leIfTrdnXx

— Justine Redman (@redmanjustine) March 3, 2022
Kherson Mayor asked people to follow conditions set by the Russian military to keep the 'Flag of Ukraine' flying. Those conditions include to follow a stringent curfew from 08:00 PM to 06:00 AM; permitting only cars taking food, medicine, and other goods to enter the city area, driving at minimum possible speed, and only going out in groups of two at the most.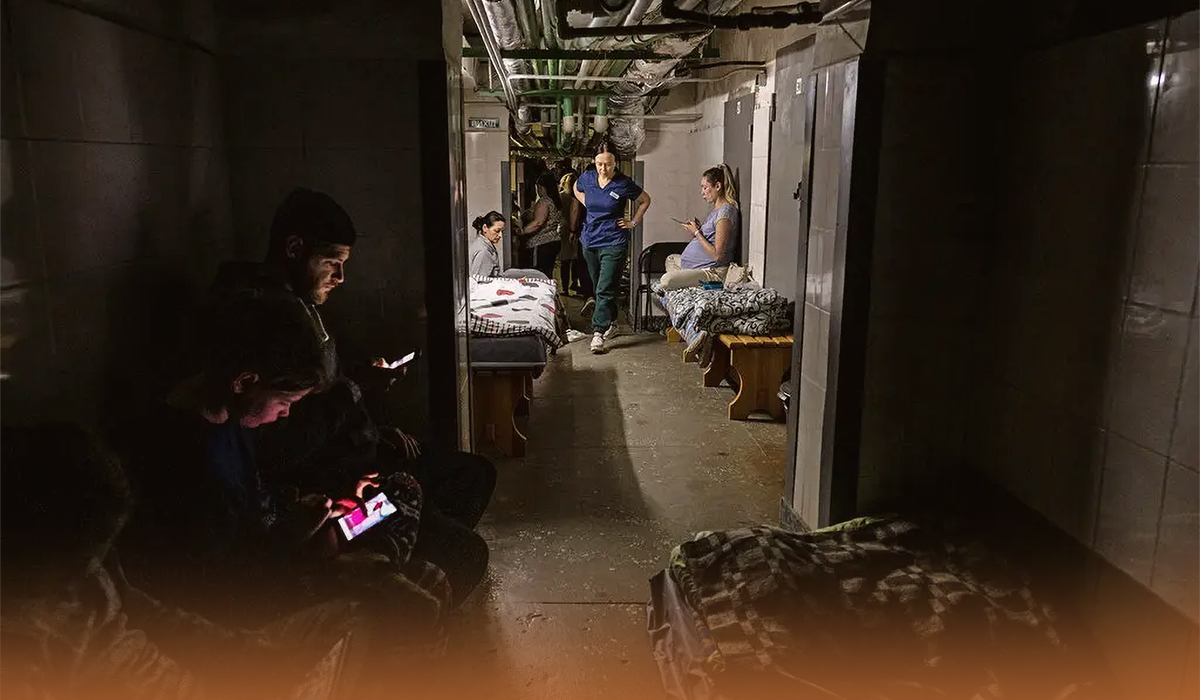 In addition, large explosions and gunfire were heard in the Ukrainian capital Kyiv overnight into March 3, with shots displaying a massive fireball lighting up the dark sky. According to the Ukrainian media report, four explosions were heard in the Kyiv City Center, near "The Friendship of the Peoples" metro stop. The other developments include: oil prices surged to a 7-year high; Netflix announced it had halted all future projects in Russia. Moreover, Chelsea F.C. owner and Russian businessman Roman Abramovich say he plans to sell his club.