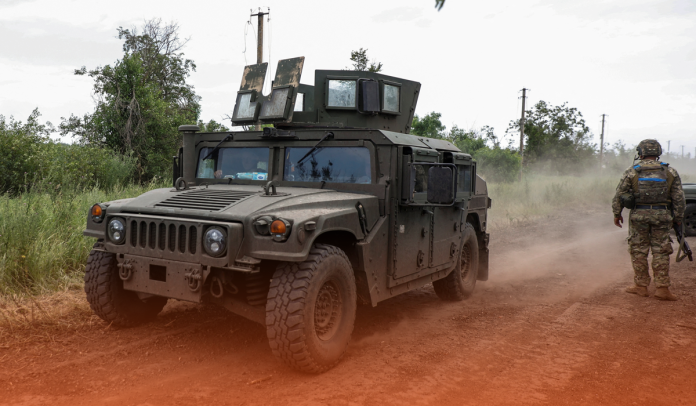 Top Ukrainian officials claim recent days of the counteroffensive against Russian forces were fruitful, and Kremlin forces are creating much resistance as Kyiv troops are making achievements east and south. Head of Ukrainian National Security and Defense, Oleksiy Danilov, passed the positive remarks about the counterattacks, which had started a month ago; however, the Russian side is silent about Ukrainian claims yet and did not acknowledge the advancement of Kyiv forces.
Hanna Maliar, Ukrainian Deputy Defense Minister, also reported that their armies had made some advancements around the Bakhmut city, which Russian troops captured in May. Hanna added that Russian forces have created much resistance, but Ukrainian battalions are pushing harder. Bakhmut was under a fierce fight for around ten months, and both sides tried to take complete control of the city, and they lost thousands of troops and colossal artillery.
The Russian Wagner group fought for months in this city and repeatedly claimed to take complete control of the city, but each time, Ukrainian officials rejected those claims. In May, Kremlin forces succeeded in capturing the city of Bakhmut, but after the counteroffensive, Ukraine is trying to regain all of its lost territory.
Danilov tweeted that at this time, Kyiv's defense has been doing great as it is destroying the maximum workforce, military vehicles, command posts, fuel depots, equipment, artillery, and air defense forces of the Kremlin army. He added that the last few days were significant as they achieved some, but he avoided providing any details. It is more than 15 months since the start of the full-scale Russian invasion of Ukrainian, but the counteroffensive is at its primary stages of getting the lost lands back.
Counter-offensive Isn't Going to be That Easy
Ukrainian forces have to face minefields, obstacles, anti-tank ditches, and multi-layer defensive lines reportedly up to 20 Kilometers in some places. According to a recent report by the Institute for the Study of War (ISW), a think tank based in Washington, DC, Danilov's remarks suggest a continued effort to weaken Russian military forces and resources instead of attempting to recapture large areas of land through massive mechanized movements quickly.
Maliar recently reported on July 3 that they had got around 37.4 sq Km of land back from Russian forces in the southern part of Ukraine in the last week. The institute (ISW) says that the current pace of Ukrainian forces cannot determine or indicate that Kyiv could not take the lost territories back. Reports show that Ukrainian troops in the southern region, under the Tavria military command, made gains by advancing up to 2km (1.2 miles) towards Berdyansk despite facing strong resistance from Russian forces, according to Valeriy Shershen, the spokesperson for the command.
Maliar reported that their troops had pushed forward in the south, outside of Bakhmut city, but there were no gains in the city's north due to intense fighting and much resistance by Russian forces. While talking to National Television, she added that their forces have been facing severe resistance, and the opponent has been applying all of its efforts to stop the counteroffensive in the south and east. In further remarks, she said Russian forces have been making advancements in the areas of Lyman and Scatove, as Kremlin forces were particularly active in those areas.