On Sunday, Russian military forces intensified strikes in Ukraine's West with a deadly air raid on a military base where Ukrainian forces had accomplished training with NATO troops, bringing the war closer to the Central European country of Poland and prompting Mr. Volodymyr Zelenskyy, the President of Ukraine, to reiterate his requests for a 'no-flight zone' over Ukraine.
The Ukrainian President called March 13 a 'black day,' and stated none of the goings-on at the military station would've threatened the Russian region. Brent Renaud, 50, a US journalist and filmmaker, also was shot dead in the town of Irpin, outside the capital city, on Sunday, and another wounded when their automobile came under fire from the Russian military.
In the meantime, nonstop fighting in numerous areas caused more misery throughout the besieged country and has provoked global outrage. And now, in the 3rd week, the unprovoked war has compelled over 2.5M people in Ukraine to leave the country. Unfortunately, thousands of soldiers and non-military persons have lost their lives.
According to the officials of Ukraine, nearly thirty-five people lost their lives and around 134 injured when over thirty cruise missiles hit at the Yavoriv International Peacekeeping and Security Center, located just 15 miles from Ukraine's border with Poland.
No-Fly Zone Unlikely
The facility appears to be the Westernmost target hit until now in the eighteen-day all-out incursion. The Yavoriv military range has long been used to provide training to the Ukrainian military forces, often with instructors from America and NATO nations.
Moreover, the training base hosted international NATO exercises. The place symbolizes what has long been a Moscow complaint that the Western military alliance is moving nearer to the borders of Russia. The Kremlin had demanded that its neighbor Ukraine drop its ambitions to become a member of the North Atlantic Alliance.
Furthermore, After the strike, Jake Sullivan, the White House National Security Advisor, said on the 'Face The Nation' program that the military alliance will respond if Moscow attacks hit NATO nations. The Ukrainian leader said he'd informed European leaders that the facility was in danger, and he once again requested leaders of the Alliance to declare an air exclusion zone over Ukraine.
Volodymyr Zelenskyy said to NATO countries that if they don't ban their sky, it's likely Russian missiles hit NATO territory. Russian strikes may cause damage to the homes of citizens of NATO territory. According to the military analysts, a no-flight zone isn't likely because America and its Western partners are of the view it could further escalate the conflict.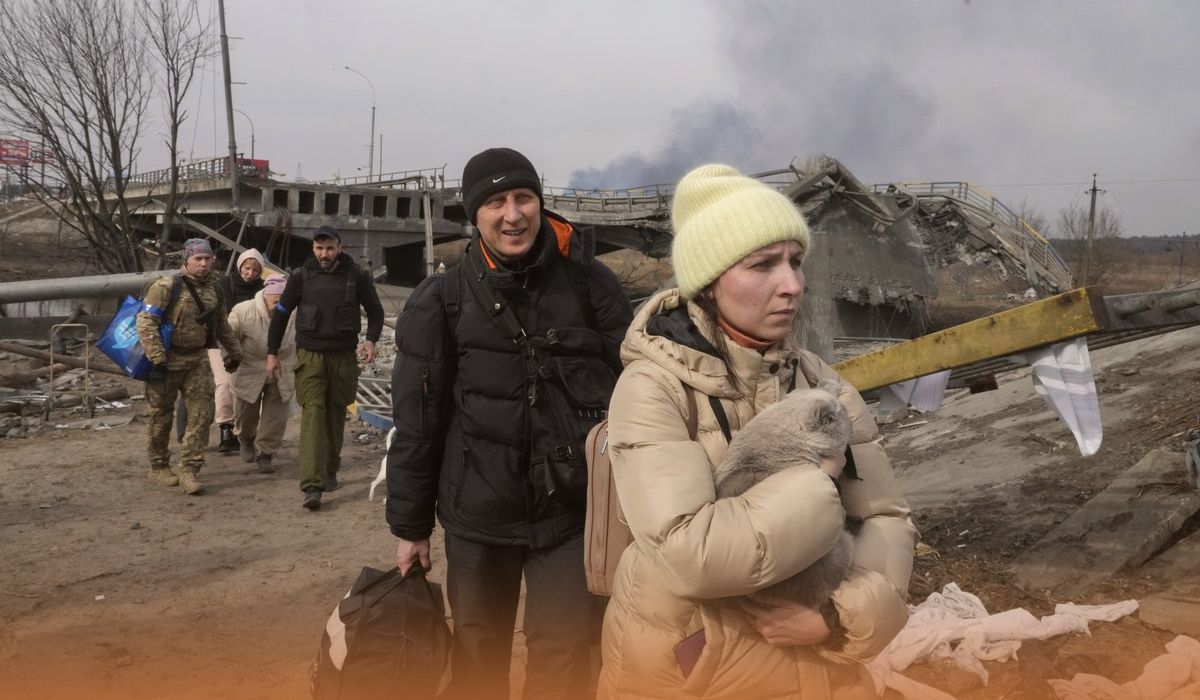 Airstrikes by Russian Armed Forces also struck the Ivano-Frankivsk International Airport, in another Western city located South of Lviv and around 155 miles away from the Ukrainian border with Hungary and Slovakia – NATO nations. In addition, Ruslan Martsinkiv, Mayor of Ivano-Frankivsk, said that Moscow aimed to spread fear and panic.
Read Also: Russian President Putin Warns Europe Russia will Emerge Stronger