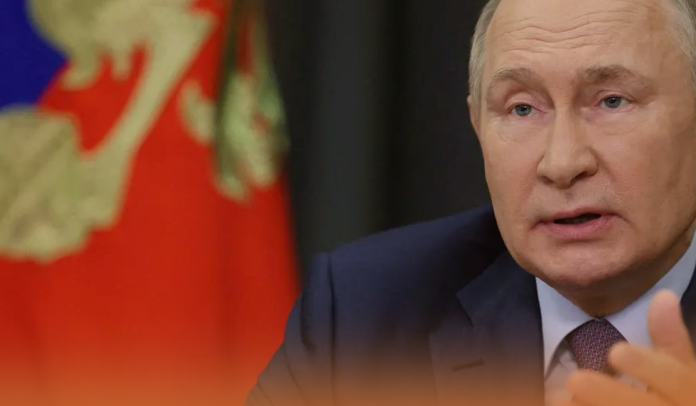 On Thursday, Vladimir Putin, the Russian President, signed an independence decree for the Russian-occupied Ukrainian areas of Kherson and Zaporizhzhya, readies to officially declare the forcible acquisition in further advancement of its 7-month-old unjustifiable incursion.
According to the official database of legislative information, one of the documents recognizes 'State Sovereignty and Independence of the Kherson Region,' and the other recognizes 'State Sovereignty and Independence of the Zaporizhzhya Region.' Both presidential decrees were effective on the day of signing.
The President of Russia said in a decree that he ordered the recognition of the 'state sovereignty and independence' of southern Kherson and southeastern Zaporizhzhya areas in the post-Soviet state of Ukraine.
According to media reports, the two Russian-captured areas – Kherson and Zaporizhzhya – are set to be included in the Russian Federation along with the two independent republics of Luhansk and Donetsk at a ceremony that will be held in the Kremlin on September 30 at 12:00 GMT (03:00 PM Moscow Time). Previously on February 21, 2022, Moscow recognized the Luhansk People's Republic (LPR) and Donetsk People's Republic (DPR) as two sovereign states.
Nord Stream Pipeline Leaks
Russian-organized referendums, which Kyiv and Europeans condemned as a 'sham,' on becoming a part of the Russian Federation were carried out in the LPR and DPR and Kherson and Zaporizhzhya areas from 23-27 September. In Kherson and Zaporizhzhya areas, the ballot question states: Are you in favor of the area leaving Ukraine, creating an independent state, and joining Russia? And a vast majority of people responded positively to those queries. Earlier, Vladimir Putin said that Russia would support the decision taken during the voting.
Furthermore, Antonio Guterres, Secretary-General of the UN, told the media that Moscow's accession of territories would violate the Charter of the UN and had no legal value and validity. Therefore, Guterres said it mustn't be accepted.
The U.N. Security Council (UNSC) will meet on September 30 ahead of another meeting on the leaks found in the Nord Stream 1 & 2 pipelines. The Western military alliance said the reported gas leak incidents resulted from a planned and reckless act of sabotage, and Moscow dismissed the assertions that Russians had attacked its own gas pipeline as 'expected and stupid.'
According to the statement from the U.S. Defense Department, the US is sending additional security assistance worth 1.1 bn dollars to Kyiv. That would bring the total American defense aid to about 16.9 bn dollars since Mr. Biden took office in January 2021.