On Wednesday, the senior US defense official told the media that most of the Russian troops assigned to capture the Ukrainian port city of Mariupol had left the city, as many as two thousand military personnel, as Moscow pushes to take control of much of the country's Eastern areas. And the remaining forces in Mariupol are facing heavy fighting. However, the equivalent of two Russian BTGs (battalion tactical groups) and some Chechen fighters remain dedicated to the besieged city.
Moreover, according to the Pentagon official, ten Russian battalion tactical groups that had been dedicated to Mariupol are now making efforts to move toward Northern Ukraine and have paused, either to establish better defensive positions or to overhaul and attitudinize themselves, just South of Velyka Novosilka, an urban-type settlement in Donetsk Oblast of Ukraine.
"The majority of #Russian forces ground forces that were dedicated to #Mariupol have left and have moved to the north…& that a small number, roughly the equivalent of a couple of battalion tactical groups, are still in and around #Mariupol at this time"-@PentagonPresSec

— Carla Babb (@CarlaBabbVOA) May 5, 2022
On Thursday, John Francis Kirby, the U.S. Assistant to the Secretary of Defense for Public Affairs, said that even as Russian air attacks continue to hit Mariupol, a city on the Sea of Azov's north coast at the mouth of the Kalmius river, in the Pryazovia region, Putin-led military is still making only trudging and slowly advancement as the main battle advances in the Donbass, a historical, cultural, and economic region in southeastern Ukraine. Kirby added he's seen no change in the Kremlin's conduct or energy as the 9th of May comes closer.
Great Patriotic War
On May 9, Russians celebrate 'Victory Day,' one of the most significant national holidays which marks the Soviet Union's victory over Nazi Germany during the Second World War. Now, under the presidency of Mr. Vladimir Putin, 'Victory Day' has become the display of strength of forces and military equipment and an opportunity to remember the sacrifices of the Second World War that lasted from 1939 to 1945.
Around 27M citizens of the Soviet Union lost their lives, undoubtedly the greatest loss of any nation, in what Russia and some other former Soviet Union republics call the "Great Patriotic War," a term to describe the conflict fought, primarily between Nazi Germany and the Soviet Union, during between June 22, 1941, and May 9, 1945, along the many fronts of the WWII's Eastern Front.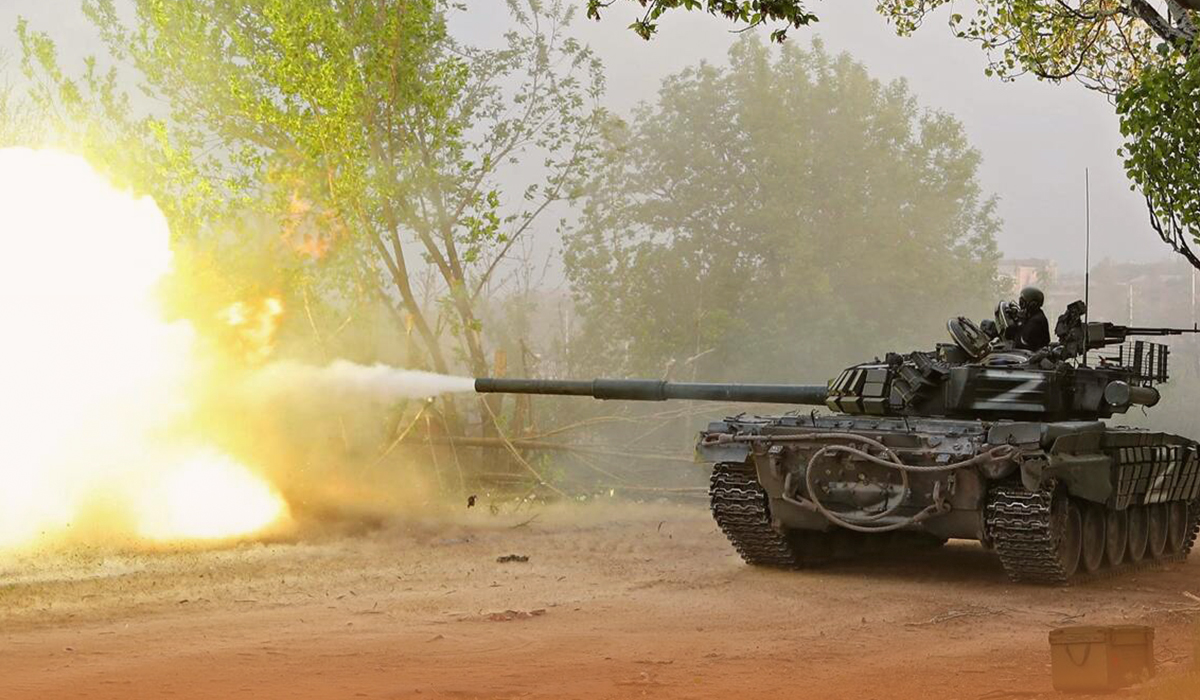 Furthermore, the withdrawal of more Ukrainian civilians from Azovstal iron and steelworks, the largest steel rolling companies in Ukraine, has started in the port city of Mariupol. According to Andrii Yermak, Head of the Office of the Ukrainian President, the subsequent phase of rescuing their people from the Azovstal steel plant is ongoing at present.
Read Also: America to Host Ukraine-related Defense Talks in Germany