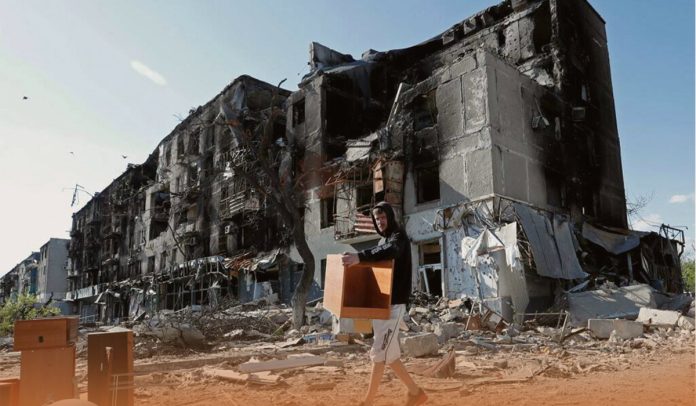 Volodymyr Zelenskyy, the Ukrainian President, said there was a very high chance that peace discussions with Russia would collapse amid public anger over Moscow's brutal assaults and atrocities. Strong opposition from the Armed Forces of Ukraine and caution on Moscow's part after its troops failed to take over the Ukrainian capital has led to Russia's slow and uneven progress in the southeastern region of Donbass, according to a senior US defense official, letting Putin-led military to move only a few kilometers daily.
On Friday, Kyiv-based Interfax-Ukraine News Agency reported that the Ukrainian President said there was a 'high chance' that Russia-Ukraine peace discussions would end, and American legislators vowed to proceed swiftly on a plan to support Ukraine with as much as USD 33 Bn to help Zelenskyy forces keep resisting Putin's aggression.
Moscow and Kyiv traded allegations over uneven peace negotiations to end the brutal war now in its 3rd month as the Kremlin heavily struck areas in Ukraine's Eastern region and American policymakers pledged a massive support package for Ukrainian people and forces. In a statement released early on April 30, Sergey Viktorovich Lavrov, Russia's Minister of Foreign Affairs, said that European sanctions imposed on Moscow was part of the 'peace talks,' which he said were 'tough' but continue each day virtually.
⚡️Lavrov: Lifting sanctions against Russia part of negotiations with Ukraine.

Russian Foreign Minister Sergei Lavrov said on April 30 that while peace talks between Kyiv and Moscow are "difficult," lifting sanctions imposed on Russia is part of negotiations, Reuters reports.

— The Kyiv Independent (@KyivIndependent) April 30, 2022
Russia's 'playbook of murdering people'
Lavrov's interview with Xinhua also details that he told the media that a Moscow demand for the lifting of harshest consequences was part of its peace talks with Kyiv. In addition, Lavrov described the negotiations, which are happening virtually, as challenging. In the meantime, according to the Interfax-Ukraine News Agency, the Ukrainian leader has told a journalist in Poland that the chance of the peace negotiations ending was 'high' because of Moscow's playbook on killing people.
Furthermore, the government in Kyiv blames the Russian Armed Forces for barbarity and atrocities in their pullout from regions near the Capital of Ukraine. However, the Kremlin rejects the Ukrainian accusations. After failing to seize Kyiv in the more than 2-months long brutal assaults, that has turned Ukrainian strategically important cities into trouble; took lives of thousands of innocent people, and compelled around 5M Ukrainian people to leave the country, Russia is now shifting its attention to embattled country's South and East.
According to the media reports, the military forces of Ukraine seized Kherson, a city in Ukraine's South, and mainly occupied the besieged port city of Mariupol, where the U.N. is trying to vacate civilians and forces hiding themselves in an Azovstal steel plant.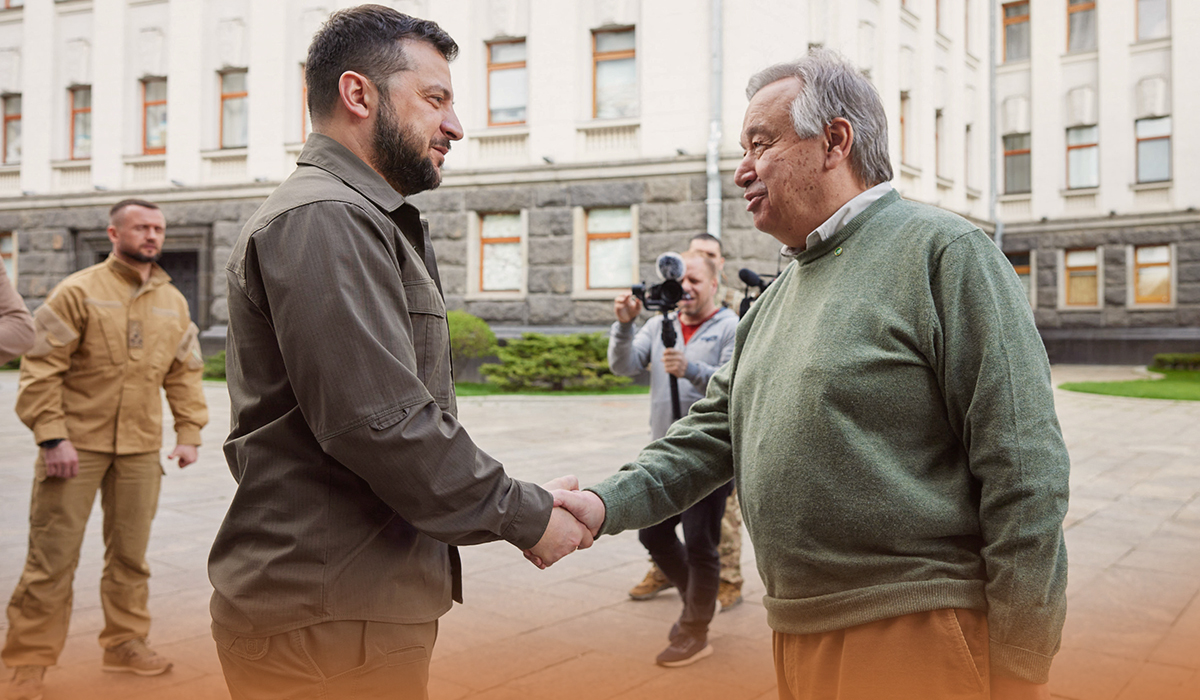 While speaking to Xinhua News Agency, Russia's Foreign Affairs Minister said that 1.02M Ukrainians had been displaced to Russia from the embattled country since the all-out incursion started in February. And thousands of civilians have been taken to Putin's Russia against their desire, according to Ukrainian authorities.