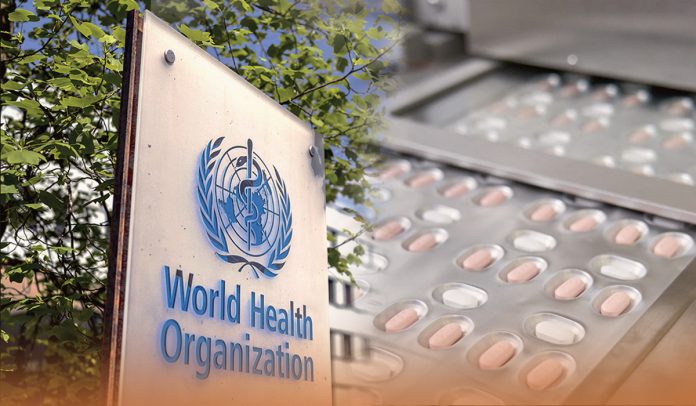 On Friday, the United Nations health agency said it strongly recommends Paxlovid – Pfizer's COVID-19 antiviral pill – after studies found that the treatment cut the risk of patients at increased risk of being hospitalized by eighty-five percent. However, the World Health Organization cautioned it was greatly concerned that the disparity in access observed with Coronavirus jabs would once again push low-and-middle-income countries (LMICs) to the end of the queue.
In the peer-reviewed medical trade journal BMJ, the U.N. agency experts said that Manhattan, New York-headquartered US multinational pharmaceutical company's combination of nirmatrelvir & ritonavir – sold under the brand name Paxlovid – was the best therapeutic option for treating unimmunized, immunosuppressed or elderly individuals with Coronavirus disease.
And for the same COVID-19 patients, the U.N. health agency also made a weak recommendation of a broad-spectrum antiviral medication known as 'remdesivir' – sold under the brand name Veklury – developed by Foster City, California-headquartered Gilead Sciences, that WHO had formerly recommended for curing the fatal disease.
Moreover, the health agency announced that it was strongly backing the use of Pfizer's Paxlovid for individuals with mild-to-moderate Coronavirus disease but at increased risk of hospitalization, calling it the superior choice of treatment for high-risk COVID-19 patients to date.
How much does Pfizer's Paxlovid complete course cost?
According to the agency, the latest WHO recommendation is based on two clinical trials involving about 3100 Coronavirus patients that displayed COVID-19 cure with Pfizer's antiviral pill cut the risk of hospital admission by eighty-five percent, almost equivalent to a decrease in hospitalizations in that group of eighty-four people per thousand.
However, the WHO recommendation for Paxlovid applies to 18-year-olds and up, but not to breastfeeding or pregnant women. In addition, the recommendation also does not apply to those with a low risk of complications from the fatal disease, as the benefit would be insignificant. And the WHO experts said the treatment could only be administered while the COVID-19 is in its early phases. Yet antiviral COVID-19 tablets have been seen as a potentially significant step in ending the deadly Coronavirus pandemic as these could be used at-home instead of in hospitals or clinics.
A Senior Advisor in the WHO Division of Access to Medicines and Health Products (MHP), Lisa Hedman, said radio station/National Public Radio reported that a complete treatment course of Pfizer's COVID-19 pills costs USD 530 in America. While according to another source, unconfirmed by the World Health Organization, said that the cost of USD 250 in an Upper-middle-income economy. In the meantime, Hedman said that Gilead-produced 'remdesivir' costs USD 520, while generic versions produced in the South Asia country of India cost USD 53 to USD 64.
Read Also: Coronavirus Infections Increasing Again in the United States