According to the January 6th Committee spokesman, the U.S. Department of Justice has requested the Congressional Select Panel inquiring about the deadly Capitol Hill attack to produce transcripts of its conducted interviews and depositions, an additional sign the Justice Department is widening its investigation.
In April, Matthew Graves, the U.S. Attorney for the District of Columbia, and Kenneth A. Polite, Jr., who serves as the Assistant Attorney General for the Criminal Division, delivered a letter to Timothy J. Heaphy, the lead investigator for the House of Representatives Select Panel on the Jan. 6 insurrection, asking for the transcripts of the interviews it's conducting behind closed doors, including some with allies of ex-US President Donald Trump.
On Tuesday, Congressman Bennie G. Thompson, the chair of the House Select Committee, indicated that his inquiry committee was not ready to turn over the interview transcripts while proposing DOJ officials could still view particular records and documents personally. He told the media that the panel was prepared to talk to the DOJ agents, but currently, they couldn't fully allow them to access their product.
Moreover, Thompson said that currently, it would be too early to produce transcripts of interviews to the panel because the committee hasn't completed its work. A DOJ spokesperson declined to give a statement. However, according to the media reports, it isn't unparalleled for DOJ criminal inquiries to rely on the material discovered by investigations conducted by the US governing body, which has more room to maneuver in its probe.
'no power to pursue criminal charges'
And the DOJ can arraign people charged with insincerity and interrupting Congressional inquiries. The Jan. 6th Panel has been working for more than a year to discover the entire story behind the events leading up to the insurrection day.
The move – turning over the interview transcripts – is further proof of the extensive nature of the DOJ criminal investigation into the Jan. 6 events leading up to the deadly riot on the United States Capitol Hill and the part played by the former President Trump and his associates as they wanted to keep him in office after his Presidential loss in the Nov. 2020 election.
The January 6th Panel, which has no authority to pursue criminal charges, has so far conducted depositions and interviews of over a thousand individuals, and the interview transcripts could be utilized by the DOJ as evidence in possible criminal cases. In addition, according to the source having knowledge of the matter, advisors to the Select Committee's Chairman and a Mississippi Democrat, Bennie Thompson, have yet to reach a final deal with DOJ on what would be handed over.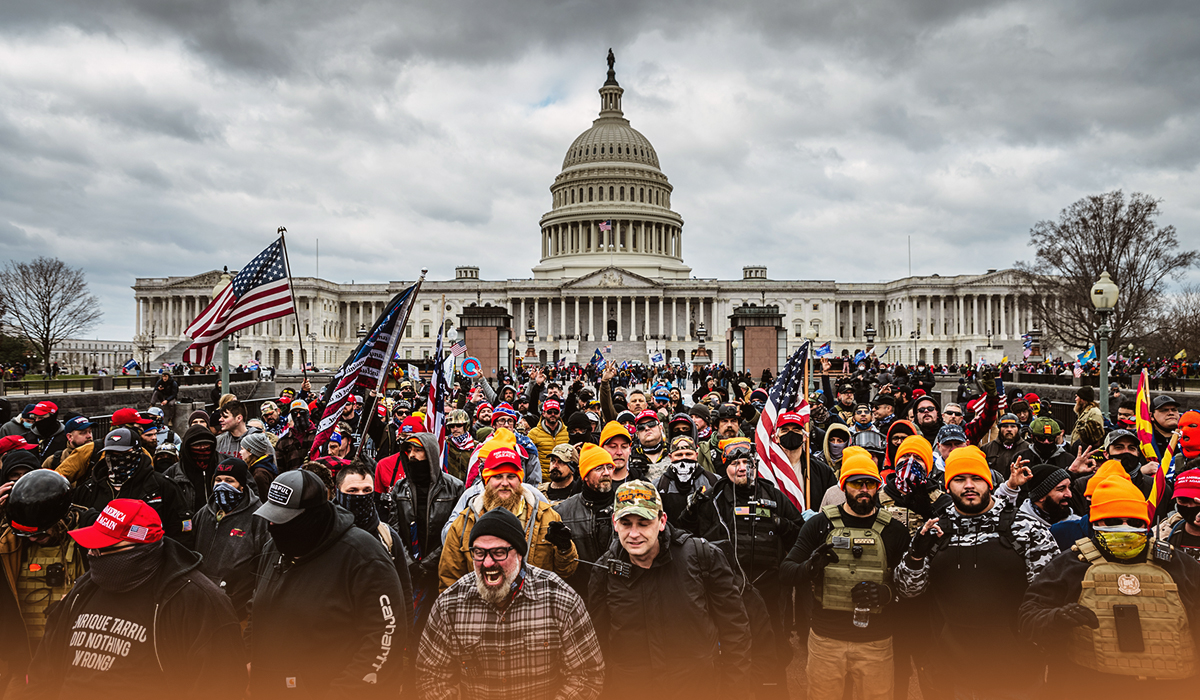 Earlier on May 12, the US House panel announced that it issued subpoenas to five GOP members of the U.S. Congress, including top House GOP Kevin McCarthy and Reps. Andy Biggs, Jim Jordan, Scott Perry, and Mo Brooks, after they rejected to cooperate with the Committee's investigation.
Read Also: US National Archives Prepared to Release Latest Tranche of Records to Jan. 6 Panel