The United States says it would not let its competitors go free after attacking its forces in different regions, and Washington blamed Iran for facilitating the forces fighting against US troops in Iran and Syria. The National Security Spokesperson for the White House, John Kirby, said on Monday that the US would not allow its interests to go unchallenged after the tensions in Middle-East regions after Hamas took a severe attack on Israel. Situations have become tense after Hamas took the strikes, killing more than 1400 Israelis, and after Israeli retaliation, around 5,000 Palestinians were killed. US President Biden took a tour to Israel last week and ensured his support to fight against the Hamas militants.
Israel has been attacking the Gaza region with severe air strikes and previously hit a hospital in Gaza, killing more than 500, including children. Many countries condemned that attack and declared it a war crime, but the US gave no verdict on the episode. The American government announced it backed Israel's retaliatory actions. There are voices worldwide urging the US to call for a ceasefire, but America refused to do so, saying Israel has the right to self-defense.
John Kirby said Iran has been supporting Hamas and Hezbollah and that they know Iran has been closely observing the issues and somehow supporting the attacks. He added that Tehran has been backing some other groups as well that want to have benefits for Iran or themselves. Kirby said that they know Iran's mission was to maintain some level of deniability, but he said the US would not allow that. He said America has sent some of its military advisors to Israel to offer the services in current situations. Kirby said those military advisors were competent in those sorts of military operations.
Ali Khamenei Said Muslims Will Lose Patience If Israel Continues Aggression
John Kirby spoke on Monday targeting Iran, but till Tuesday, there was no statement by the Iranian state. Tehran openly supports Hamas and the Lebanese movement Hezbollah but denied providing military support to them. Iranian officials recently stated that Israeli ground attacks would be met by some other fronts. Iran's Supreme Leader Ayatollah Ali Khamenei said last week that if Israel continues its aggression, the Muslim world would lose its patience, and there would be no one to stop them. He added the bombardment on Gaza should stop immediately.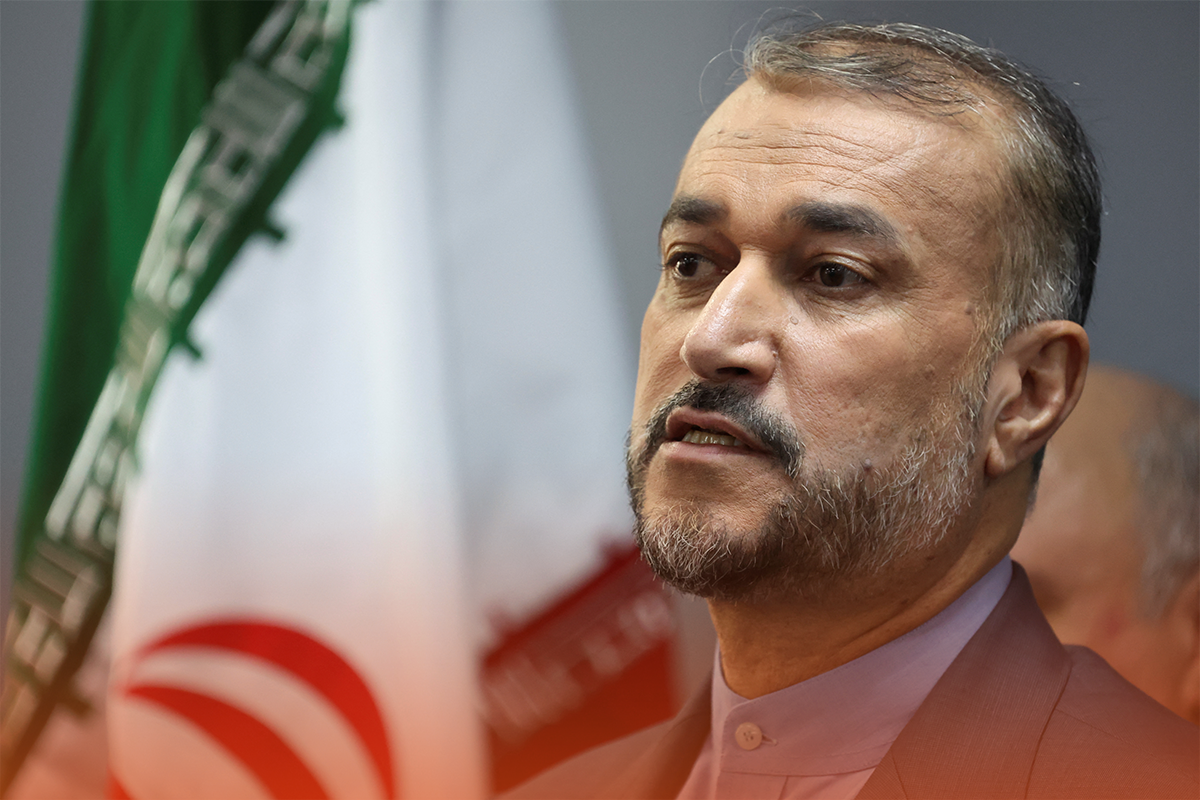 Until the severe tensions triggered in the Middle East, the United States had remained calm with pro-Iranian fighters in the region and adopted talks on both sides. Iranian Foreign Minister Hossein Amir-Abdollahian spoke to the media on Monday and said that Tehran neither orders the fighting groups in the region nor stops them from making their own decisions within their country. Iran has never said it supports Hamas and other fighting groups, nor has it condemned their actions. Tehran says those military groups are independent in making their own decisions.
Biden Determined To Support Israel
Amir-Abdollahian said the American government had sent them messages that they did not want to expand the war, and it demanded Iran show resistance and ask others who wished for some military response. Amir-Abdollahian addressed Mr. Biden and asked him to stop his hypocrisy and asked if it was Biden's election campaign of supporting human rights worldwide.
America has sent significant military support to Israel in recent two weeks, including two aircraft carriers, navy ships, and around 2000 troops to fight against the Hamas group. The United States has also promised huge military aid to Israel to make the defense stronger. President Biden was on his visit to Israel last week, demanding his House of Representatives to pass a massive aid for Israel. In Gaza, its health ministry said Israeli brutal strikes killed around 5,000 people, including children.