American President Joe Biden administration's mandate that all United States federal workers be inoculated against the fatal Coronavirus disease was maintained on April 7 by a U.S. Court of Appeals. However, in a 2/1 vote, a panel of the Federal courthouse in New Orleans, Louisiana, reversed a lower Court's ruling and ordered a case challenging the necessity to be sacked.
The U.S. President issued an executive order last September that the vast majority of federal employees had to be immunized against COVID-19 or they'd experience disciplinary actions. But a preliminary ruling, instated in January by a U.S. judge in Texas, Jeffrey Brown, stopped the President Biden government from imposing that rule. According to the White House, nearly ninety-five percent of federal employees were already complying with the rule since the order was issued.
Moreover, the federal judge had ruled that Joe Biden, the U.S. President, didn't have the power to force workers to undergo a medical procedure as the requirement of their service. And he'd detailed that less invasive rules could defend public health, such as social distancing, using face masks, and work-from-home.
According to the New York Times Coronavirus indicators, as of April 7, 66% of vaccine-eligible US people have received their initial doses. Previously in January 2022, the U.S. Supreme Court blocked the President Biden government from imposing a jab-or-test rule for large companies. But the Court permitted a more modest rule requiring healthcare employees at medical facilities getting federal funds to be vaxed.
Pelosi, Susan Collins Tested COVID-Positive
The U.S. judge blocked the President Biden administration's 3rd major jab mandate in December, which was targeted at workers of U.S. federal contractors.
Furthermore, Nancy Pelosi, Speaker of the U.S. House, tested COVID-19-positive, according to her spokesman. In addition, Pelosi's Deputy Chief of Staff, Drew Hammill, said on Twitter that she's presently asymptomatic.
Representative Susan Collins, the senior U.S. Senator from Maine, tested Coronavirus-positive on Thursday only a few hours after voting to confirm Judge Ketanji Brown Jackson to the Supreme Court of the United States.
Today we witnessed history as the Senate voted to confirm the first Black woman to sit on the highest court in the land. Congratulations to Ketanji Brown Jackson and the entire Biden Administration on this historic day! #SCOTUS

— San Diego Mayor Todd Gloria (@MayorToddGloria) April 7, 2022
Hammill added Pelosi, D-Calif. is fully immunized and has gotten her booster shot, and she is thankful for the vigorous defense the Coronavirus jab has offered. Nevertheless, the Californian Democrat will quarantine consistent with U.S. Centers for Disease Control and Prevention and persuades everyone to get immunized, boosted, and undergo testing regularly.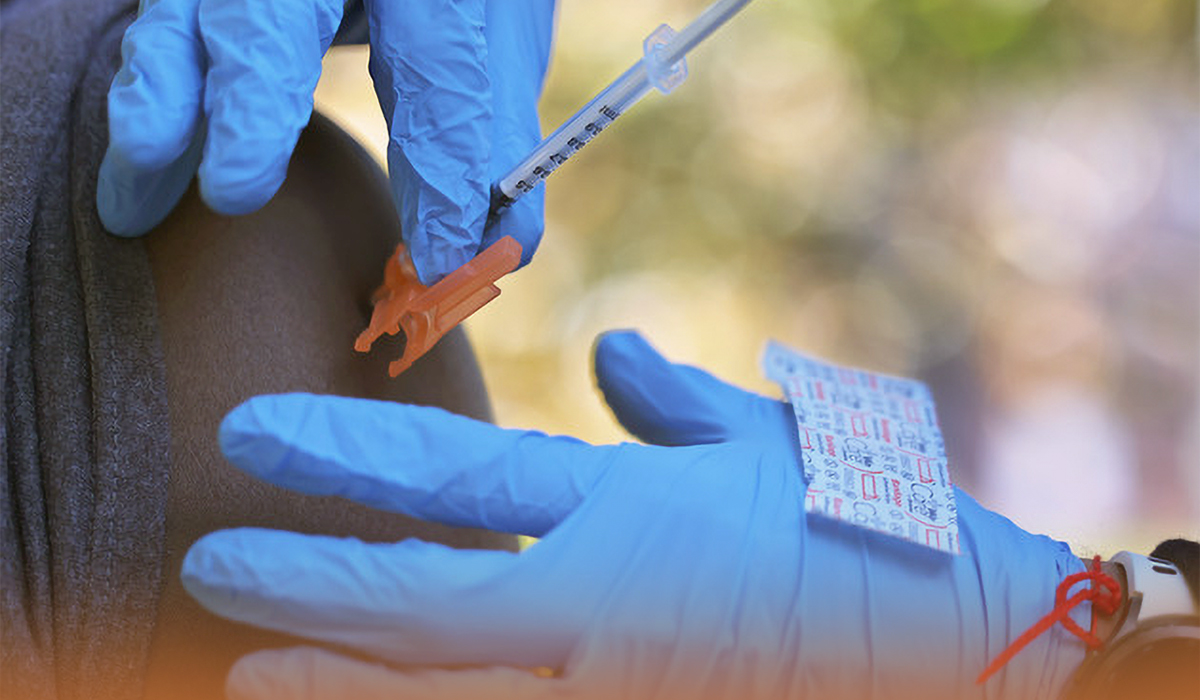 Surges of the highly contagious variant of SARS-CoV-2 called BA.2 have alerted countries worldwide. It is currently the dominant Coronavirus variant in America, where a 4th dose or second booster has been authorized for 50-year-olds and up.