SpaceX capped off its busiest year ever by launching the 31st and final Falcon 9 rocket on early Tuesday, 21 December 2021, sending a used Cargo Dragon toward the International Space Station (ISS) before nailing the aerospace company's hundredth landing. The company achieved a milestone for booster landings exactly 6-years after the successful opening landing.
The takeoff of a SpaceX Cargo ship on the way to ISS was the final launch from Florida's Space Coast in this year, setting a new record for the most space missions to leave from the spaceport in a calendar year. The count includes twenty-eight launches of SpaceX's Falcon 9 rockets from NASA's Kennedy Space Center and neighboring Cape Canaveral Space Force Station (CCSFS).
Falcon 9's 31st and final launch of 2021 pic.twitter.com/Va0JITgwZx

— SpaceX (@SpaceX) December 21, 2021
The 2021's final launch from the Florida spaceport lilted off from pad 39A at Kennedy at 5:07:08 AM EST (1007:08 GMT) on Tuesday, starting the aerospace firm's twenty-fourth cargo re-supply mission to the orbiting laboratory for the National Aeronautics and Space Administration. After a rainy night in Central Florida, the cloud layer blanketing Cape Canaveral became thinner just enough to fall within the launch weather criteria of Falcon 9.
SpaceX's director of mission management, Sarah Walker, said it had been an unmatched year for the company. Reusability is key to reducing space travel's cost, enabling more investments in critical scientific research.
Breakdown of the Cargo Load
Moreover, Tuesday's launch was overall the SpaceX's 24th space station resupply mission, the third in 2021, and the 6th flight of a Dragon capsule this year, including 3 crewed missions, two to the space station, and one wholly commercial trip to orbit.
Loaded with 6590 pounds (2989 kgs) of supplies and experiments, the Dragon also carries Christmas gifts and fresh food for the research laboratory's seven-person crew.
NASA's space station program manager, Joel Montalbano, said that every year, they do their best to send up some presents to the crew members. And he wouldn't get in front of Santa Claus and tell you what's going to be sent up, but they're going have some gifts for the station's crew. The meal includes fruit cake, green beans, turkey, and smoked seafood.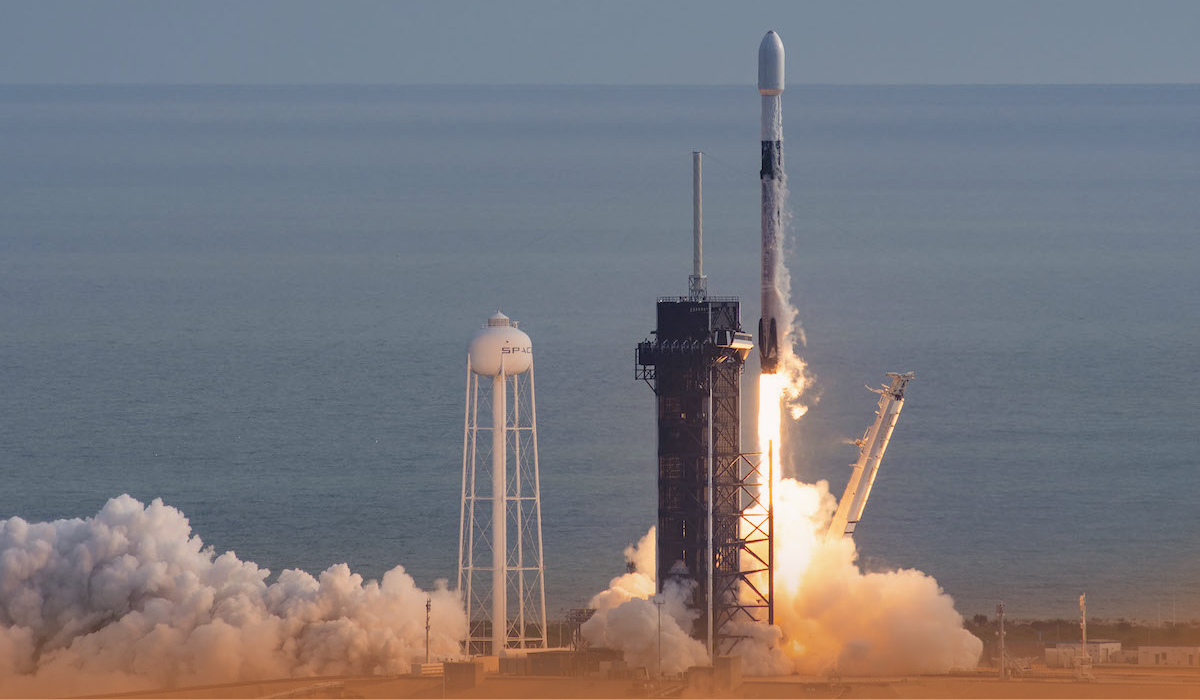 The mission is SpaceX's 24th resupply flight to the station since 2012 under multibillion-dollar contracts with NASA.
The Dragon cargo load includes 400 pounds (182 kgs) of spacewalk equipment; 2002 pounds (908 kgs) of unpressurized payloads; 724 pounds (328 kgs) of vehicle hardware; 2468 pounds (1119 kgs) of science investigations; 72 pounds (33 kgs) of computer resources and 852 pounds (386 kgs) of crew supplies.
Read Also: SpaceX Capsule's Toilet Broken, Leaving Astronauts in Nappies