The U.S. Department of Defense is deploying commercial flights to assist American's withdrawal struggles in Afghanistan, which came as very disturbing and chaotic as thousands of people are worried and desperate to flee from Afghanistan as the insurgent Taliban group rapidly held control of the country.
On Sunday, the Pentagon declared that Lloyd Austin (Defense Secretary) directed the commander of United States Transportation Command to start the first stage of its Civil Reserve Air Fleet to help flying Special Immigrant Visa applicants, American people, and several susceptible people out of the country.
Defense Secretary's order is going to mobilize eighteen commercial airline flights to support withdrawal efforts, four from United Airlines, two from Hawaiian Airlines, and three each from American Airlines Delta Air Lines, Omni Air, and Atlas Air.
In a new statement, the Pentagon described that the flights wouldn't fly to Hamid Karzai airport, but instead flights will be used for the onward movement of people from provisional safe havens and temporary staging bases.
On Sunday, at the White House, American President Joe Biden negotiated about the Civil Reserve Air Fleet, which was made back in 1952 following the post-World War II Berlin Airlift.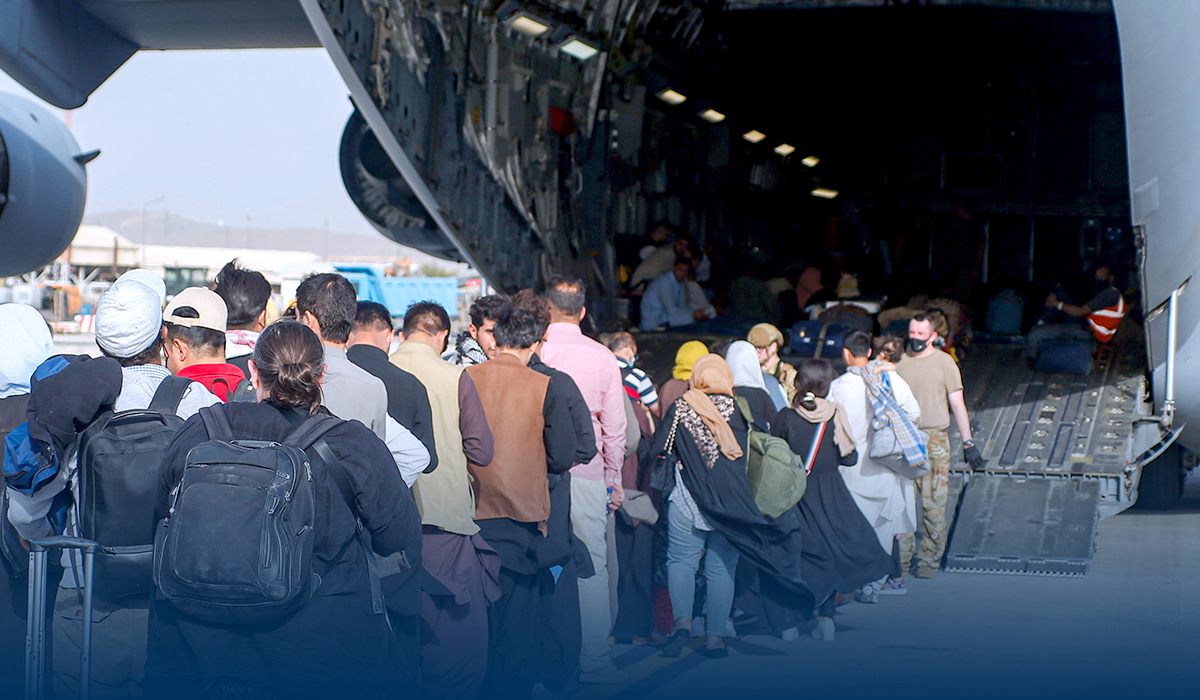 Biden admired the support from airlines
The U.S. president said that it is a voluntary program for their commercial air companies, and they are thankful for those air companies and the United States airlines who are backing them. He continued that these civil reserve planes are going to be assisting facilitate the safe movement of those people from staging locations and transportation centers such as Germany and Qatar, to America or to a 3rd nation.
According to Pentagon, in an indication of the harshness and urgency of the condition, this is the 3rd time when the program has been mobilized in its history, with the 1st two times being Operation Iraqi Freedom and Operations Desert/Storm.
Initializing the program is going to ramp up the movement of passengers beyond the organic capability and permits the military plan to concentrate on procedures in and out of Kabul. Furthermore, the Pentagon explained that it doesn't expect any significant impact on commercial airlines' flights.