On Wednesday, the health officials in the U.S. said they're planning for the subsequent phase of the deadly coronavirus pandemic as Omicron-linked infections decrease, including updating US health regulator CDC's rules on using face-masks and bolstering the country's COVID-19 testing capacity. The intentions formed as an increasing number of states have started to relax coronavirus-related instructions as infections drop.
According to the US CDC data, the weekly average of daily COVID infections declined from the prior week, while the one-day hospitalization average decreased 28 percent. In addition, fortunately, the average daily fatalities decreased by nine percent.
Furthermore, Jeffrey Zients, the White House Coronavirus Response Coordinator, told the media that they're going closer to a time when coronavirus disease is not a crisis but is something they can defend against and cure. Their COVID team and President Biden are actively seeing ahead. Their highest, top priority is combating Omicron; simultaneously, they're planning for the future.
According to the US CDC Director Dr. Rochelle Walensky, the health agency is considering new COVID-19 rules, including on when to use face coverings, adding that hospital capacity would be a key metric. The CDC anticipates several of the reviewed regulations will be issued at least early March, simultaneously face-mask rules in several US states are picked up.
As we consider factors to assess where we are in the #COVID19 pandemic, we will use updated metrics to put guidance in place that is relevant to communities, encourages prevention measures, and protects public health and our hospitals.

— Rochelle Walensky, MD, MPH (@CDCDirector) February 16, 2022
Pfizer-BioNTech Omicron-Specific Jab Delayed
Moreover, Walensky said that they wish to offer people a break from things such as using masks at a time metrics get better, and then have the capacity to reach for them once more should things deteriorate. She also notified that people will have to use face coverings in certain circumstances, like when contracting COVID symptoms, during the 10-days following a disease diagnosis.
According to US officials, nearly 50-60 million Americans now obtain free at-home coronavirus tests off-exchange using their insurance ID card, and the government is making efforts with additional insurers to create point-of-sale (POS) options, according to Tom Inglesby, the White House's adviser for COVID-19 testing.
On Thursday, Ugur Sahin, the Chief Executive of Mainz-based biotechnology firm BioNTech SE, told German tabloid newspaper Bild that the delivery of COVID-19 vaccine specifically developed by Pfizer-BioNTech to fight Omicron variant, was delayed by some weeks amid slower-than anticipated information gaining process. According to Sahin, after the jab gets ready, the Company would measure whether it was needed.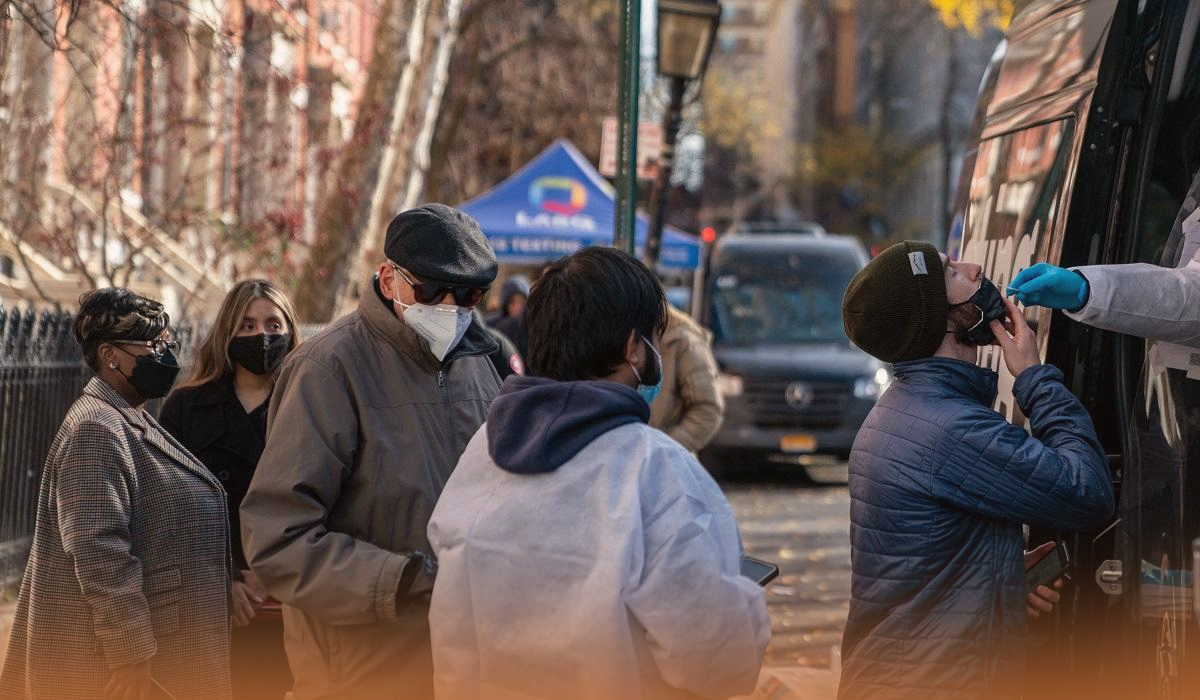 BioNTech Chief Executive told Bild in an interview that if the infectious wave ends, that doesn't mean it cannot start again, adding that German biotechnology company can carry on producing new vaccines as more transmissible variants emerge if needed. Referring to how the fatal SARS-CoV-2 would develop, he said he certainly does not see the state as dramatic anymore.
Earlier, BioNTech SE projected to develop the Omicron-specific jab by the end of March 2022 but stated late last month that this rest on how much experimental data regulators would require.