On Monday, the country's Defense Ministry said that the largest naval fleet gathered by Britain in the previous years would sail in May on a months-long journey through the Pacific.
On Monday, Ben Wallace, the Defense Secretary of the United Kingdom, said that when their CSG (Carrier Strike Group) sets sail in the upcoming month, it will be flying the flag for Global Britain, projecting its influence, indicating its power, linking with their friends and reaffirming their pledge to addressing the security challenges of today and tomorrow.
Ben Wallace described that the United Kingdom isn't stepping back but sailing forth to play an active role in developing the international system of the 21st century. Moreover, the strike group will be headed by the HMS Queen Elizabeth (aircraft carrier), marking its initial deployment.
A ministry statement read that joining the carrier will be 2 destroyers, 2 anti-submarine frigates, a submarine, and 2 auxiliary supply ships. Furthermore, the ministry said that an American Navy guided-missile destroyer will set sail with the team as well as a frigate from the Netherlands that will be assigned a task with air defense.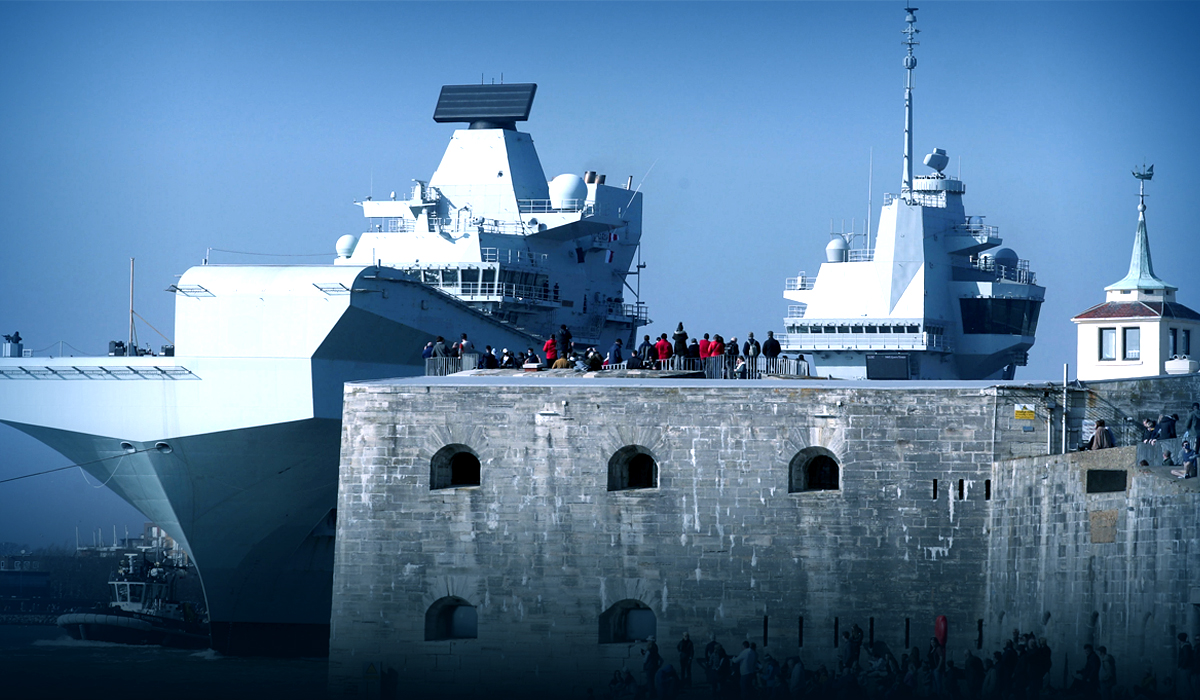 The Defense Ministry said that when a variant of this carrier strike team sailed together during military practices off Scotland past fall, the biggest concentration of fighter aircraft to work at sea from a Royal Navy carrier since HMS-Hermes in 1983.
Fifth-generation's most advance jets
It further explained that it was the major air group of 5th generation fighter jets at sea all across the world. Furthermore, the fifth-generation fighter jets are the most enhanced fighter jets in the air.
The IISS (International Institute for Strategic Studies) describes the United Kingdom carrier strike group will be the highly skilled armada deployed by a single European navy in the previous years.
The IISS further said that while it won't replicate a United States Navy carrier strike group, it might be closer to it than anything else that is now deployable by any other naval force.
In March, Britain published a sweeping review of its foreign policy and military, in which it identified a tilt to the Indo-Pacific in the future decades.
In Monday's announcement, Ben Wallace explained that the deployment is intended toward a deeper United Kingdom security role in the area, with the practices decided alongside Japan, South Korea, and India, as well as the United States forces in the region.