On Sunday, Jill Biden, First Lady of the United States, traveled to embattled Ukraine and held a surprise Mother's Day meeting with Ukraine's First Lady to show American support for the war-torn nation as Moscow presses its punishing war in the country's eastern areas.
Jill Biden has met Olena Zelenska at a school in Uzhhorod, a small town in southwestern Ukraine, as the United States of America announced additional consequences on Russian elites and media. And it was Ms. Zelenska's foremost public appearance since Putin's all-out brutal offensive in Ukraine started in February. In addition, America levied further costs, including visa restrictions on 2600 Belarussian and Russian officials undermining Ukraine's territorial 'oneness.'
Jill Biden visited Uzhhorod city in western Ukraine

"This Mother's Day, I wanted to be with Ukrainian mothers and their children. As a mother, I can only imagine the grief and anxiety they must feel every day from Russia's unprovoked attack," the 🇺🇸First Lady wrote. pic.twitter.com/HFW7Z7iECv

— Euromaidan Press (@EuromaidanPress) May 8, 2022
Moreover, the United States imposed sanctions on Russian elites and the members of their families, additional export control restrictions, and consequences to degrade Putin's violent efforts in the former Soviet republic. Washington also added three Russian state-controlled TV stations within Russia, which strengthens Putin's brutal war, and twenty-seven Gazprombank executives to the sanction lists.
In the meantime, leaders of the Group of Seven advanced economies also committed to banning or phasing out Russian oil and energy imports. Additionally, the virtual meeting on Sunday between the two countries' First Ladies took place at a converted school in Uzhhorod presently being used as temporary accommodation for displaced Ukrainians.
'Courageous act'
The U.S. First Lady said she wanted to show that Americans stand with the brave people and forces of Ukraine, adding that the more than 10-week-long conflict had been brutal and had to halt. The First Lady of Ukraine said that Jill Biden's Ukrainian visit on Mother's Day had been a 'courageous act' and was very figurative. Ms. Zelenska added that they feel Americans' love and support during such an important celebration day honoring the mother of the family or individual.
Later, the two first ladies played with some of the forty-seven displaced children currently sheltering at Uzhhorod school, making bears using tissue papers, in what was called a psychological and recreational activities to address the disturbance they faced during the brutal offensive.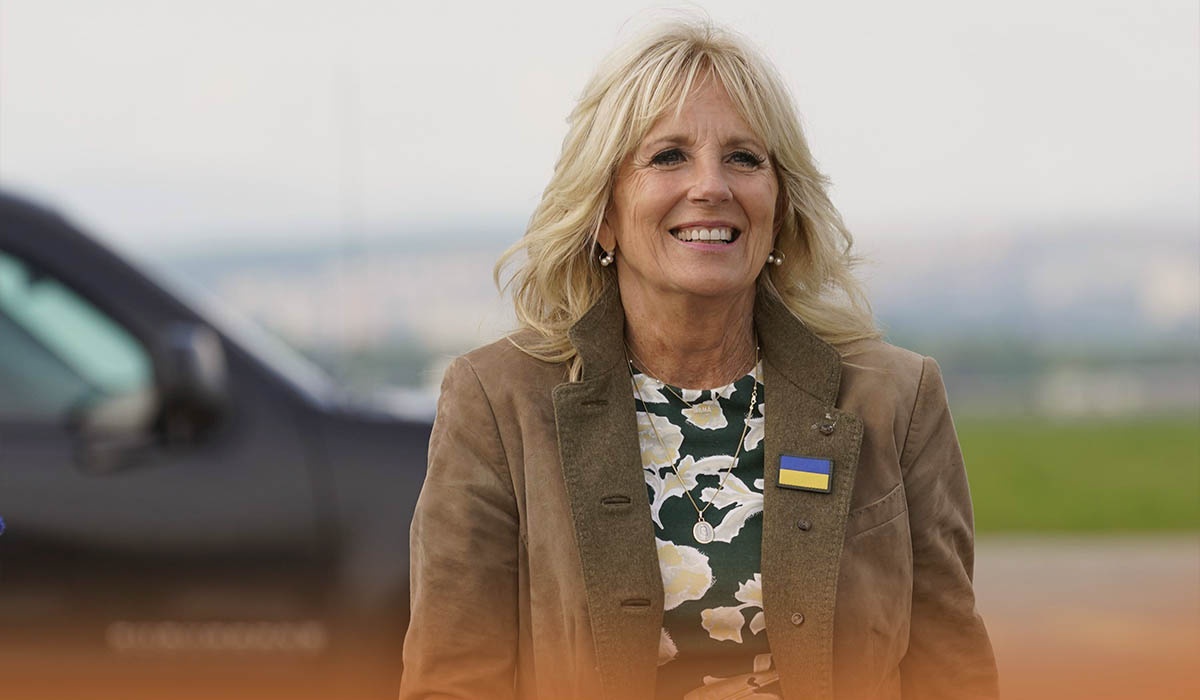 Jill Biden is the latest high-profile American and an American educator, and the current U.S. First Lady as the wife of American President Biden to make a trip to embattled Ukraine. In April, Lloyd Austin, the US Defense Secretary, and Antony Blinken, the US State Secretary, visited Kyiv, while Nancy Pelosi, the U.S. House Speaker, also visited Ukraine last Saturday.