On Friday, the former US President Donald Trump's personal legal team member, Rudy Giuliani, who played a leading role in challenging the 2020 election results, testified in front of the January 6th Panel inquiring about the deadly insurrection on the United States Capitol, said the two persons knowing about the meeting.
According to the reporters, the original sworn testimony of the former New York City Mayor with the inquiry panel has been canceled, which was set for May 6, after Giuliani's lawyer said that his client requested the committee to videotape his appearance. But the panel rejected that request at the time, according to Robert Costello.
SCOOP: Former NYC Mayor Rudy Giuliani met today with the 1/6 Select Committee. Sources say the interview was conducted virtually and lasted more than 9 hours.

— Ryan Nobles (@ryanobles) May 21, 2022
In spite of Rudy Giuliani withdrawing from the original appearance, both sides continued to negotiate the deposition, which led to a virtual appearance on May 20 that continued for nearly 9-hours, including breaks, said a person familiar with the matter. However, Giuliani's lawyer didn't give any comment on the day. And a spokesperson for the Jan. 6 Panel also didn't give any response on Giuliani's appearance.
The US House Select Committee issued a subpoena to Rudy Giuliani, chief promoter of the ex-President Trump's lies about a stolen Presidential election, in January 2022 and has been engaging with policymakers, through his attorney, regarding the scope of summoning and whether he might be able to obey to some requests.
Jan. 6th Committee Interviewed Over 1000 People
In the committee's subpoena, the House Panel claims that the former New York Mayor actively encouraged assertions of the ballot fraud on Trump's behalf and sought to encourage state lawmakers to take measures to tilt the outcomes of the Nov. 3 election. Moreover, the subpoena issued by the inquiry panel state that Mr. Giuliani was in touch with the then-President and Congressional members regarding plans for obstructing or tilting the Presidential Election 2020 outcomes.
In addition, several high-profile people from Donald Trump's inner circle, including Ivanka Trump, Trump's daughter and ex-White House senior advisor, and Donald Trump Jr., the son of ex-US President Donald Trump, met with the inquiry panel. Also, on March 31, Jared Kushner, Ivanka's husband, virtually met with the committee for over 6-hours.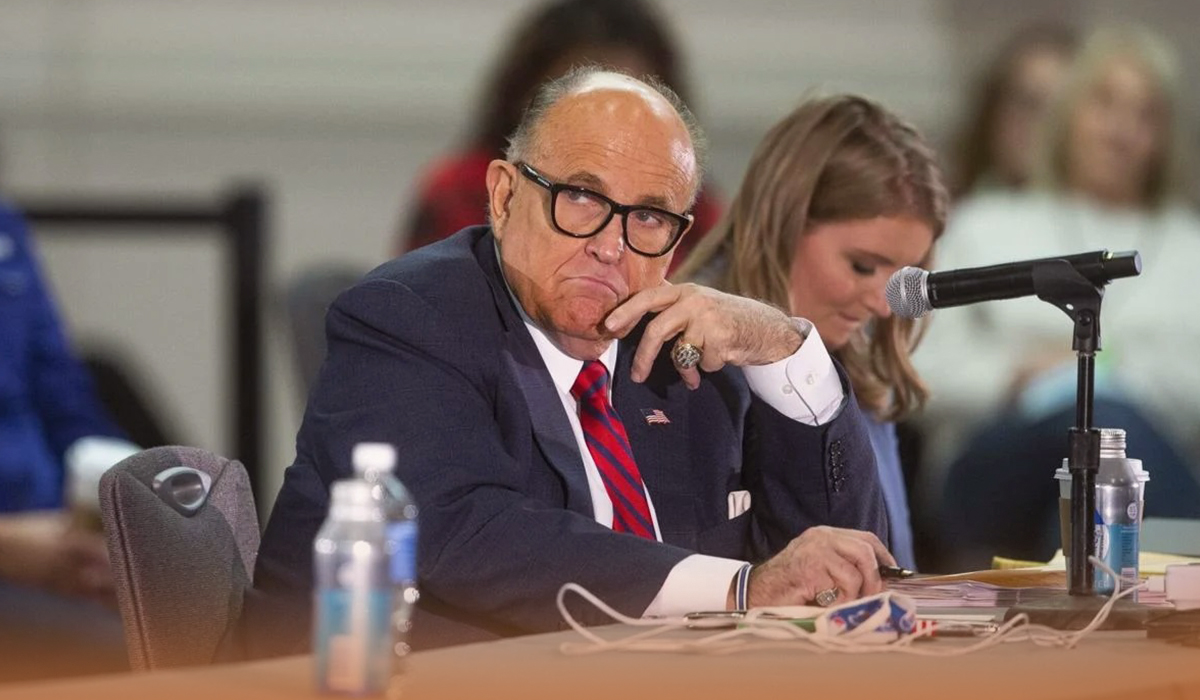 In January 2022, the Capitol attack inquiry committee also subpoenaed fourteen of the eighty-four fake electors who baselessly asserted the former President had won the Nov. 3 contest in their states. And in February this year, the panel issued subpoenas to six individuals who the committee said were organizing bogus electors to challenge Biden's 2020 election win. The Select Panel has also conducted interviews of over a thousand individuals in its investigation.