On Monday, Sudan's military took power from the transitional government hours after forces arrested the Prime Minister, and many flooded the streets to demonstrate the coup that warned the country's shaky development towards democracy. Gen. Abdel Fattah al-Burhan, the coup leader, blamed political infighting.
According to a health ministry official, seven people were killed by shooting and at least 140 wounded in clashes between soldiers and street demonstrators.
The military takeover drew criticism from the United States, United Nations, and the European Union (EU), and comes over two years after demonstrators forced the ouster of long-ruling Omar al-Bashir and only a few weeks before the military was supposed to hand the Council's leadership that runs the state over to civilians.
7 killed, 140 injured in protest clashes in #Sudan pic.twitter.com/NG215YhVsT

— CGTN (@CGTNOfficial) October 26, 2021
Demonstrations have broken out in many cities, including Khartoum. According to the Sudan Doctor's Committee, at least three demonstrators were killed after being gunshot by security forces, and almost eighty were injured.
Furthermore, civilian and military leaders have been in disagreement since Omar al-Bashir was overthrown on 11th April 2019. Mohamed Osman, BBC Arabic's correspondent, reports from the capital Khartoum that a massive number of demonstrators are on the streets of the capital demanding the return of the civilian government. More demonstrators are likely to join the crowds after calls for action by professional unions and political leaders.
We'll Continue Demonstration until "the transition is back" – Protestors
Osman added doctors have rejected to work at medical centers under military power, except in emergencies.
One of the protestors named Sawsan Bashir told AFP News that they'd continue demonstrations until the "civilian rule is back and the transition is back." Fellow demonstrator named Haitham Mohamed said they're prepared to give their lives for the democratic transition in their country.
Paramilitary forces and Army have been deployed across the capital Khartoum, the city's airport is closed, international fights are suspended. Moreover, the internet service is down too.
The United Nations Security Council (UNSC) planned a closed emergency meeting on the Sudan coup late Tuesday. The United Kingdom, America, Ireland, France, Estonia, and Norway requested the emergency consultations.
PM Abdallah Hamdok and his wife are among detainees and put under house arrest, his cabinet members, and several civilian leaders. And their position is unknown. They're part of a transitional administration designated to move Sudan towards democracy after President Omar's rule.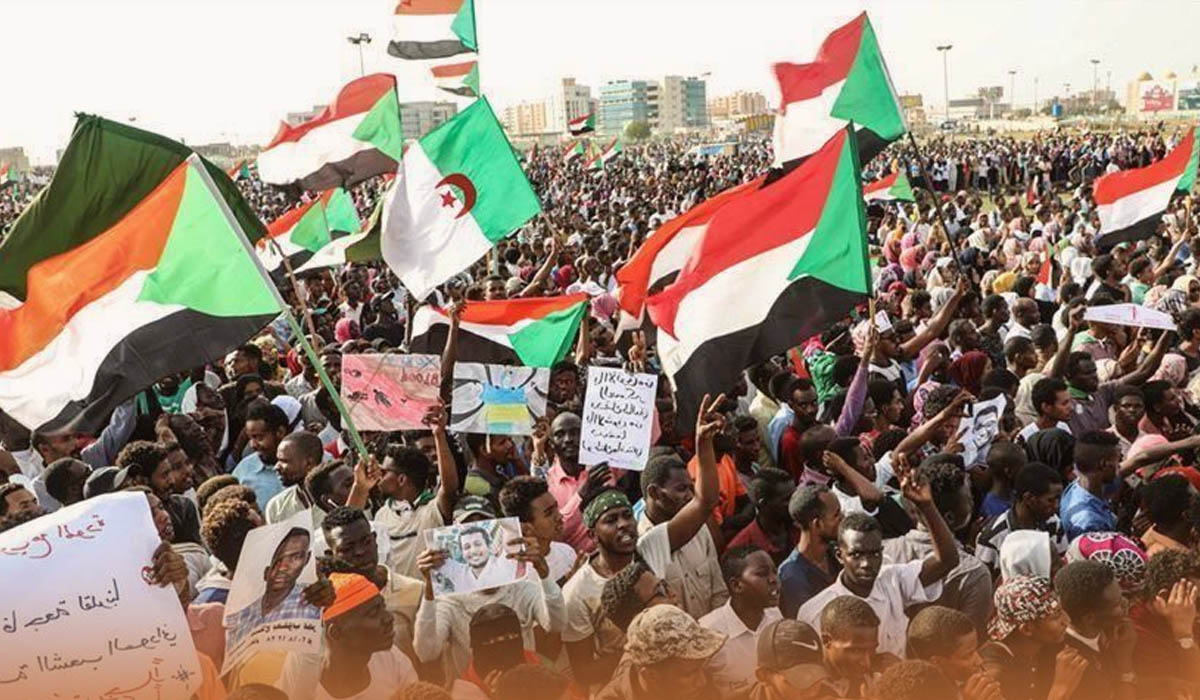 Additionally, Hamdok was purportedly being forced to support the coup but was rejecting to do so, and instead, he encouraged people to continue with peaceful demonstrations to defend the revolution.