In a Kabul market, a little flag shop has documented the intense history of Afghanistan in the past few decades with its contently changing merchandise.
But now, the small shop is completely filled with the new Taliban ruler's flags, decorated with the holy book of Muslims, the Quran's statements, in dark black Arabic writing.
On Sunday, 4 teenagers put the white-colored fabric placed on a table lit with glowing lights and filled the design for the Holy Book Quran's verse with dark ink. Moreover, the finished Taliban flags were placed on a railing of the shop's balcony to let them dry.
The fifty-eight years old Wahidullah Honarwer (owner of the shop) described that ahead of Ashraf Ghani's (Afghan President) departure from the nation on fifteenth August when the fundamentalist group had occupied the capital of Afghanistan; he had designed the flags of all those countries that have diplomatic connections with the country. He added that he still has saved those countries' flags until the fluctuating situation of the country stabilized.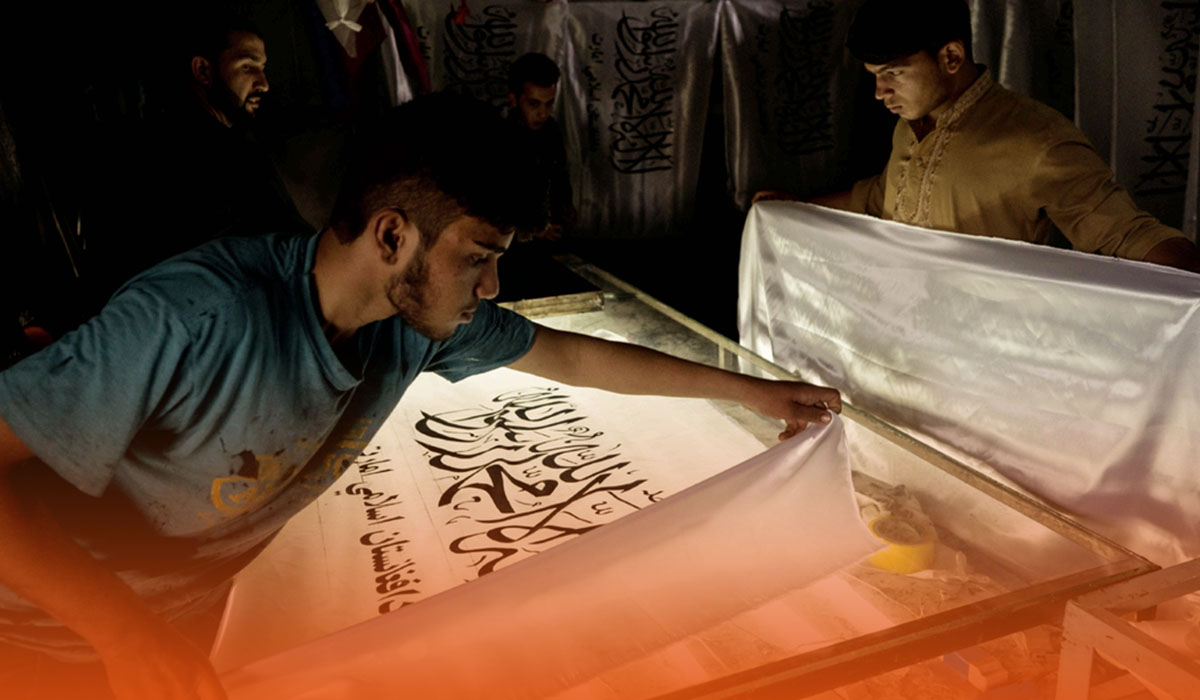 Honarwer started his business decades ago
The owner of the shop has explained that he has been dealing with flag business for around forty years, from the time when Soviet-supported govt. was ruling the country back in the 1980s. In 1989, the Soviets evacuated, and their communist coalition left the country in 1992, after the supremacy of warlords and civil war.
The insurgent Islamist Taliban group led Afghanistan from 1996 to 2001, when an American-backed attack barred the Islamic militants. And now, the fundamentalist group regained the power when NATO and American troops left the country by late August.
The shopkeeper described that he lived around twenty-seven years in Pakistan, but at this time, he will stay in Afghanistan regardless of the thinking that who is leading the country. He added that he loves Afghanistan and wants to live here. Honarwer said that whatever government comes, his business is on and will continue.