Moderna's CEO Stephane Bancel said the coronavirus vaccine manufactured by Moderna Inc. could get approval to be used in teens and children in America within weeks, Bancel said in an interview ahead of the Total Health Virtual Global Conference, which would run from 15-18th November.
Bancel said based on discussions with the US Food and Drug Administration (FDA), he anticipates his firm's jab would be approved for twelve-to-seventeen-year-olds in the coming weeks.
Moderna says its COVID vaccine is effective and safe in children ages 6 to 11. It plans to give the data to federal regulators soon ahead of a possible authorization.

— Kyle Griffin (@kylegriffin1) October 26, 2021
The US pharmaceutical company intends to apply soon for authorization of jab in 6-11-year-olds, with the expectations of having COVID-19 shots in arms this side of Christmas.
Moderna intends to publish data from its jab research of children ages six-months to six years by Dec. 2021 or early next year. Moreover, the drug company applied for their vaccine's approval for teen administration last June after trial outcomes found no coronavirus cases among inoculated adolescents.
While children suffering from severe illness or dying from coronavirus disease are relatively rare compared with adults, some develop complications, and infections in uninoculated kids have increased amid easily transmitted more virulent Delta variant of SARS-CoV-2.
A committee of advisors to the US FDA recommended Tuesday the use of Pfizer's dose in 5-11-year-olds. That still needs approval from the United States Food and Drug Administration and Centers for Disease Control and Protection.
Currently, the Pfizer-BioNTech-produced vaccine is the only one authorized for adolescents twelve and above. However, according to the New York Times' vaccine tracker, as of 26th October, 57 percent of 12-17-year-olds have got at least one COVID-19 vaccine shot.
Annual Booster Doses for over 50s
The highly transmissible Delta has contributed to a worldwide rise in COVID cases in recent months, and several states have commenced administering booster doses to some people to help fight the surge.
Last week, the United States drug regulators approved a half-strength extra dose of Moderna-made jab for individuals 65 and up, and those who are at risk of severe disease amid compromised health conditions.
The US drug company Pfizer Inc. and its German partner BioNTech SE earned approval for extra shots for the same groups in recent month.
Moreover, Moderna's CEO said he believes people over fifty would need annual booster doses beginning in 2023 because protection against the lethal virus declines over time. However, some analysts view that it's uncertain if additional shots are generally required.
Unfortunately, both Pfizer and Moderna jabs have been linked to myocarditis, an inflammation of the heart muscle, in young men.
BREAKING: FDA advisers voted 17-0 (1 abstain) in favor of authorization of the Pfizer #covid19 #vaccine for 5 to 11 year olds.

This is absolutely the right decision. Many parents will be relieved have a vaccine to protect their children and allow a return to pre-pandemic lives.

— Leana Wen, M.D. (@DrLeanaWen) October 26, 2021
FDA Panel Endorsed to Recommend Pfizer Jab for 5-year-olds and Above
The use of Pfizer-made jab in 5-11-year-olds was endorsed on Tuesday by the advisory panel. The vote was 17-Zero with one abstention. If it gets authorization from the US FDA and the director of US CDC, Dr. Rochelle Walensky, then inoculation for the group could start in the upcoming weeks.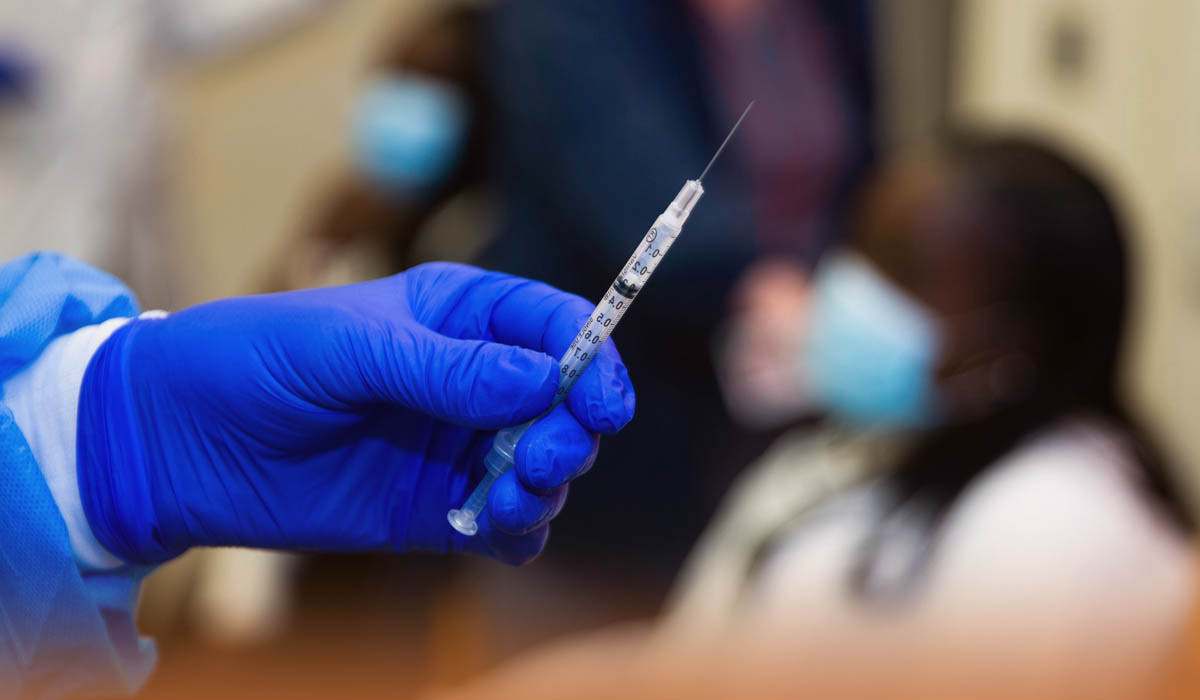 The World Health Organization is working on getting more vaccines to the African continent to assist improve emerging nations' access after wealthy countries bought up most of 2021's supply, leaving several countries with extremely low inoculation rates.