Today, Emmanuel Macron, the President of France, will meet his political rival parties after he and his allies lost their majority in the National Assembly. So, the president is under pressure to secure support from opponents to fulfill the reform agenda of his government. On the other hand, neither Jean-Luc Mélenchon's left green nor Marine Le Pen's far-right alliance is willing to work with him.
After losing the majority in Parliamentary elections, Emmanuel Macron is trying to meet with the opposition parties. However, the leaders of the far-left parties do not seem to be interested in working with the current French President. pic.twitter.com/vVheUpbwLe

— Live News Now (@LiveNewsNow6) June 21, 2022
Minority governments are a rarity in the country, and the French president's Ensemble alliance is forty-four seats shy of a majority. It means he will need support from mainstream MPs from both sides, left and right, to help build a working majority. An official said that party representatives would visit the Élysée Palace on Tuesday and Wednesday for high-level dialogs.
A deal may be on the table between the president and right-wing Republicans, and Christian Jacob, the party's leader, confirmed his attendance. The AFP news agency reports that Le Pen will participate in the talks, but Mélenchon will miss them. In addition, the Socialist Party's Olivier Faure and the Communist Party's Fabien Roussel will attend Macron's meeting as members of the Nupes left-wing alliance.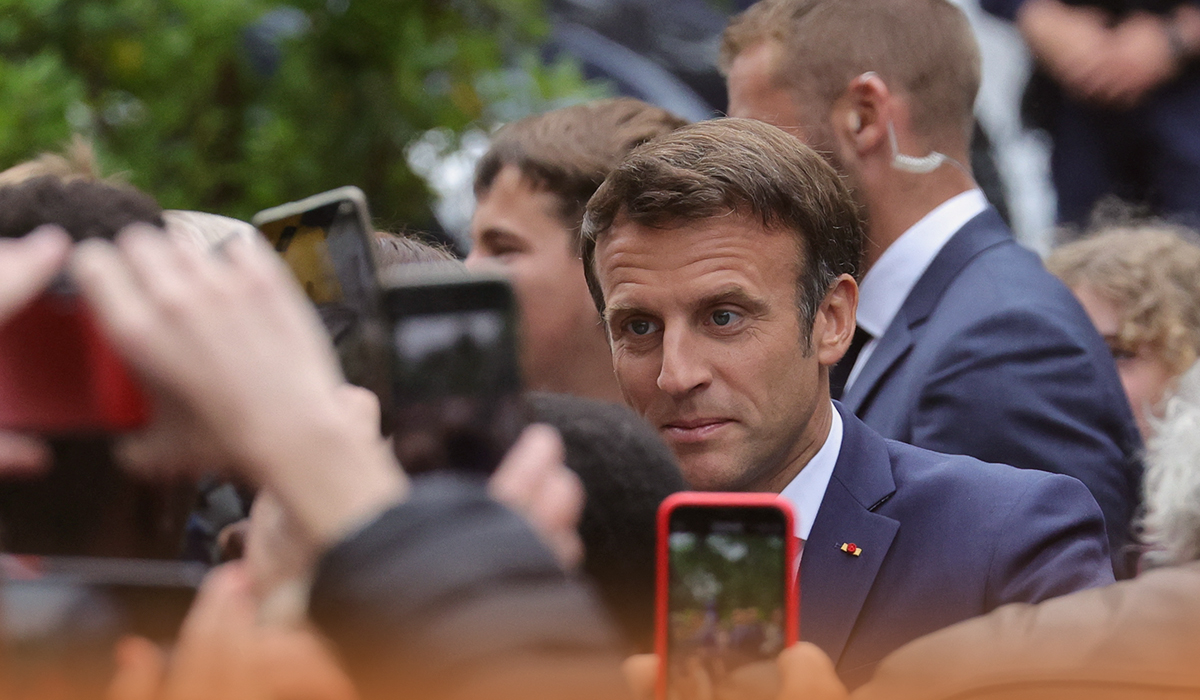 French Legislative Elections
Breakdown of Seats in National Assembly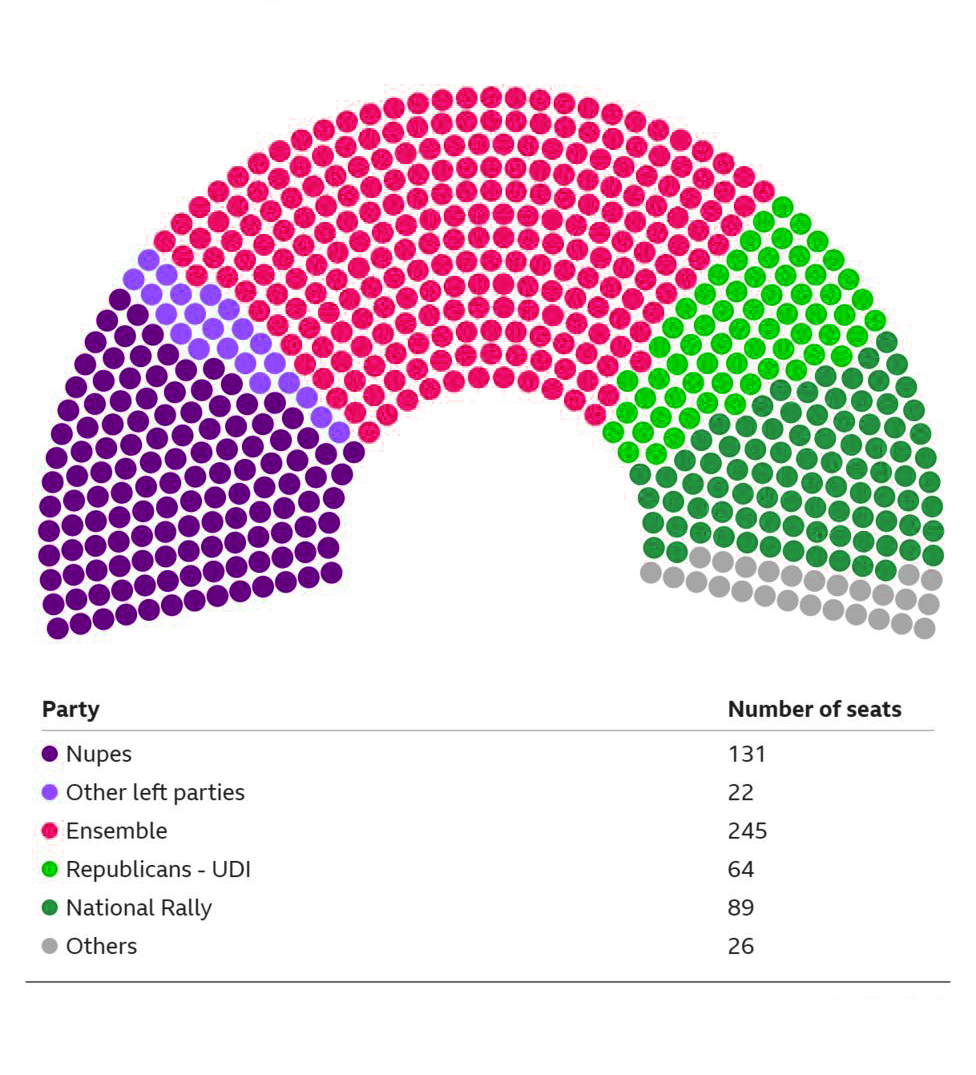 In the wake of losing its majority, the centrist government in France is desperately trying to avoid political paralysis, with some commentators predicting that the country could become unreachable. As a result of Sunday's election, Macron will also need to replace three ministers, and the future of Prime Minister Elisabeth Borne appears increasingly vulnerable.
French President Emmanuel Macron deployed several plans to tackle the soaring living cost, including food items and enhanced benefits. At the same time, another significant reform was slowly raising the retirement age from sixty-two to sixty-five, which proved many electorates disliked. Rivals from the left and right wings intend to resist Macron's program of reforms, even though Le Pen's National Rally said that it might back actions to lessen the cost-of-living crisis after adopting their proposals.
Read Also: France's Macron Claims Russia's Putin Assured Him Moscow Won't Worsen Ukraine Crisis