On Monday, Kamala Devi Harris, the Vice President of the United States of America, declared that the President Joe Biden government is investing 1.5 Bn dollars from the COVID-19 relief package to address the healthcare employee's shortage in underscored communities.
The investment would go to the Nurse Corps and Substance Use Disorder Treatment and Recovery programs, National Health Service Corps (NHSC), all US federal programs that offer loan repayments and scholarships for healthcare students and employees if they promise to work in hard-hit communities.
Kamala Harris said that their country must invest in a healthcare personnel that looks like the U.S. and grant access to equitable healthcare for all US nationals.
Today I announced our administration launched an historic $1.5 billion investment to help grow and diversify our nation's health care workforce. This investment will help create more equitable health care in the communities that need it most. https://t.co/0d8ORPed1X

— Vice President Kamala Harris (@VP) November 22, 2021
According to the White House, the latest funding, which includes investments from the American Rescue Plan and other sources, is expected to support over 22700 dentists, doctors, nurses, and behavioral medical professionals, making the biggest number of providers enrolled in programs in the US history. It eventually comes in response to the suggestions which White House's COVID-19 Health Equity Task Force laid out earlier in November laid out and also issued a report outlining how the US administration could address an imbalance in the healthcare system.
785Bn Dollars Supporting Disabled People
Furthermore, Harris said that the coronavirus pandemic didn't invent health discrepancies among underserved communities and minorities. The White House has introduced billions of dollars in funding for other fairness-based projects since the commencement of the Joe Biden-Kamala Harris government, including 785M dollars in investment declared earlier in November for federal programs aimed at enhancing diversity in public-health workers and supporting disabled people.
The coronavirus pandemic has both spotlighted and intensified healthcare differences for underserved and high-risk communities. According to Kaiser Family Foundation (KFF) analysis throughout the coronavirus pandemic, minority Americans have seen numerous cases and higher death rates than their white counterparts.
Harris added it is just the latest investment from the 1.9T dollars American Rescue Plan, passed in March, 2020, to address health differences among underserved communities.
During the Monday event, the US Vice President encouraged for passage of the President's nearly 2T dollars social safety net and climate change bill, which would invest to temporarily close the Medicaid gap and extend access to health insurance subsidies through 2025.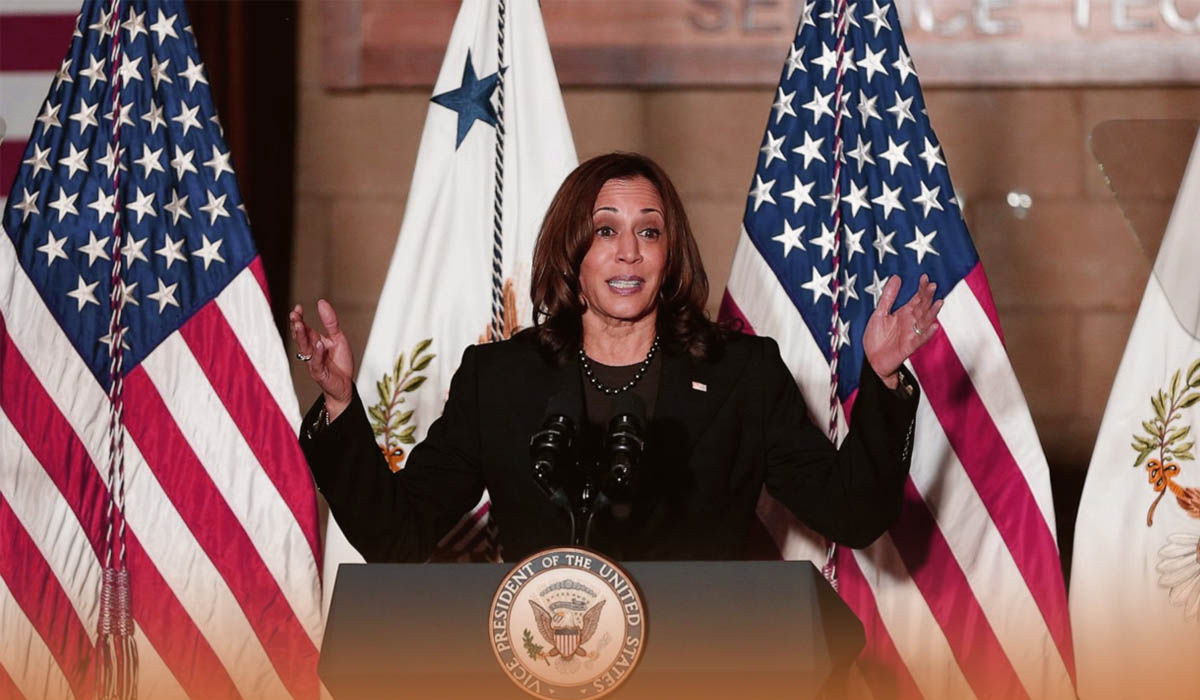 According to the declaration, the physicians in America who identify as Black or Latino/Hispanic are 7 percent compared to 31 percent of the overall population. Therefore, part of the investment would go to the mobilization of the 25 percent of physicians in the NHSC who identify as Black or Latino/Hispanic in the hopes of addressing racial and ethnic inequalities in well-being outcomes and expanding the representation of those communities in healthcare professions.