On Sunday night, Donald Trump, the President of the United States, came to the Lincoln Memorial to give an interview to Fox News because of David Bernhardt, Interior Secretary, who relaxed guidelines and rules for the event inside space, reported by New York Times on Monday.
On Friday delivered orders, Bernhardt said that given the unusual problems that United States' people have faced and the requirement for the President to exercise a primary governmental function to address the whole Nation about current public health problems. He added, I am exercising my authority to create ease for the President to contain this address in the Lincoln Memorial.
Two persons with the same planning said to the Times that the White House basically approved to host the occasion on Memorial steps, but after this, that interview will take place inside where maximum occasions are forbidden.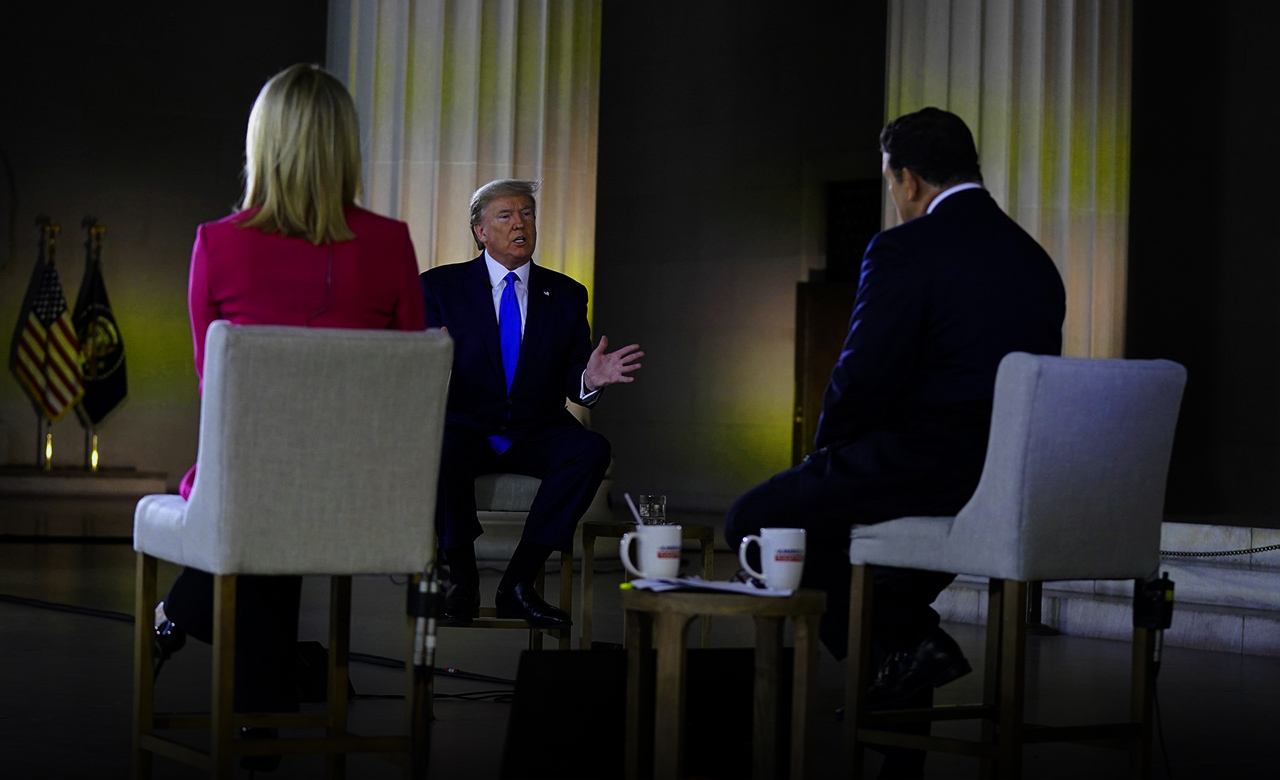 One of the White House officials told the newspaper that it was a collaborative decision with Fox News to contain that event inside the memorial. Although, there were three persons involved in the decision-making process and even told the Times that the result comes from the White House.
Controversy by Bret Baier
Bret Baier, Fox News host, during the Sunday night conversation, said that the option in the venue had reached from the White House and even made a controversy, pressure President Trump to answer the question that is, 'I thought that was your selection, not ours?'
The President said that I didn't hear, what you can criticize? He added that I don't think that's ever been done, what we are going to do tonight here, and according to him, it would be great for the American natives to see.
President Trump was able hold a Fox News interview at the Lincoln Memorial on Sunday night only because of a directive from Interior Secretary David Bernhardt relaxing the rules around events inside the space, The New York Times reports https://t.co/Z9L9VqecuX

— CNN (@CNN) May 5, 2020
But during the interview, Lincoln Memorial acted as a more than a backdrop. Moreover, at some point, Trump compared his dealing as the President to Lincoln, who was killed during the Civil War after the independence of the slaves.
President said that I am glad about an angry press the likes of that no president has never seen. Furthermore, President Trump said that the nearest would be that gentleman up there and point to the sixteenth President's salute. He continued that they always said that no one got treated worse than Lincoln, but I believe that I am treated worse.