India has stopped issuing its visas to Canadians after the raised tensions between New Delhi and Ottowa on the murder of Sikh Nijjar on Canadian territory. India declared the move was taken due to security concerns. Both countries have had sour relations for quite some time but have become tense after Canadian Prime Minister Justin Trudeau said they found some Indian connections behind Nijjar's June 18 killing. But Mr. Trudeau said on Thursday that he did not want to provoke or escalate with the Indian state by the allegations. India has rejected the allegation, denied its involvement in the killing, and called the accusations absurd.
Canadian PM talked on the sidelines of the UN General Assembly and said India was a country of growing importance, and they wanted to continue working with it, and they did not want to provoke or cause problems with India, but he said the rule of law is under question and they have been talking about protecting Canadians. Both countries were good trading partners and US allies, but experts say their ties are at the lowest position of all time. Now, the Indian government has stopped providing visas to Canadians, which will fuel intensifying the relations.
The new visa rule will also be applicable to Canadians in a third country. A spokesperson for the Indian Ministry of Foreign Affairs said their normal functioning had been disturbed, after which they have been unable to process visa applications. He further added the high commission and consultants within Canada were under threat. The spokesperson said India wanted to strengthen its relations with Canada, but Ottawa's diplomacy has interfered in New Delhi's internal affairs.
Several Leaders Expressed Their Concerns
News agencies reported that at the G20 Summit, US President Biden and other leaders expressed their concerns to Indian PM Modi regarding Canada's claim of Indian involvement in the killing of the Sikh leader. An intelligence-sharing network, Five Eyes, which includes Canada, the US, New Zealand, the UK, and Australia, raised the issue of Nijjar's killing with Prime Minister Modi. Several international leaders expressed their concerns with Modi after Canadian leader Trudeau asked them to interfere in the matter. White House did not immediately comment on the news reports, but a spokesperson said the US had severe concerns about accusations against India. However, India has rejected all the allegations and called them "absurd."
India has said that Ottawa has not provided them with any details or evidence about the killing of Nijjar, who was shot down outside a temple in Canada. Sources familiar with the matter reported that the allegations were on the basis of human and surveillance intelligence, which also includes signals intelligence agency of Indian diplomats in Canada. Canadian officials who detailed the Five Eyes reporting did not mention the names of the agents, nor did they share the information included in the intelligence report. The Canadian Broadcasting Corporation reported the intelligence on Thursday. The sources claim that Indian officials did not deny the reports that place allegations about New Delhi's involvement in Killing Sikh Nijjar.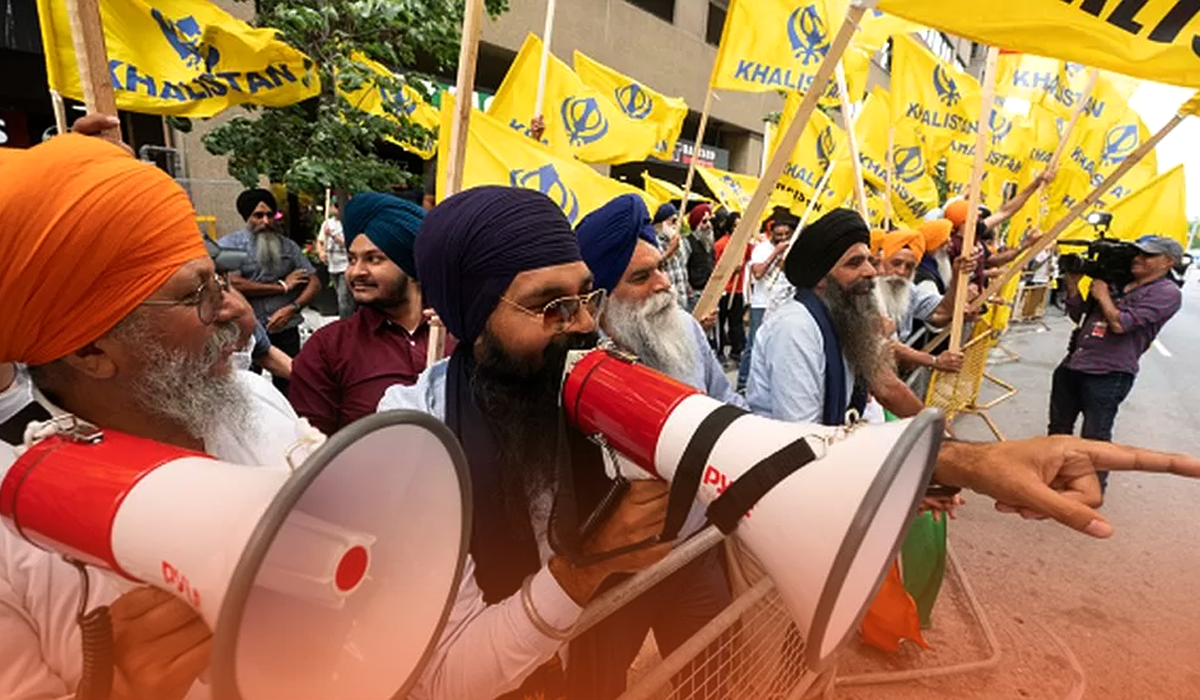 Nijjar Was a Sikhs' Prominent leader
Canada is just like a second home to Sikhs; it is their biggest residence after India. There is a movement among Sikhs that demands a separate independent state named "Khalistan," which has been a bone of contention between Sikhs and the Indian government for a long time. In the 1980s, this movement caught fire when Indian forces invaded "Golden Palace," the Sikh community's holy place, resulting in the killing of then-Indian PM Indira Gandhi by her two Sikh guards.
Hardeep Singh Nijjar was a prominent leader of this movement and had considerable fame and following among Sikhs. New Delhi declared him a terrorist, and his murder outside the temple raises questions about the Indian government. Sikh activists claim that Sikhs were always under target by the Indian state. New Delhi has also repeatedly accused Canada of holding many Sikh terrorists within the country.