One of the most powerful storms the U.S. has ever recorded, Hurricane Ian, has swept into Florida, the southeasternmost American state with the Gulf of Mexico on one side and the Atlantic on the other, flooding streets and residential structures, cutting electrical power to over a million people, and endangering severe damages further in the state.
According to the latest reports, Ian is now a Tropical Storm, the day after making landfall as one of Southwest Florida's most powerful hurricanes ever recorded. However, Tropical Storm Ian still has a steady downpour and strong winds ahead from Florida's First Coast to the U.S. states of North and South Carolina.
According to Weather Historian Professional Christopher C Burt, heavy rainfall caused significant flooding in parts of Central Florida. Orlando, a city in Central Florida, broke its all-time 24-hour downpour, picking up 11.94 inches of rain from Wednesday 04:00 AM (local time) through Thursday 04:00 AM. He added that up to 14 inches of rainfall has already been recorded in various parts of Florida.
Furthermore, up to 76 cm of rainfall is predicted in Central Florida as Ian moves further inland, threatening flash flooding. According to utility reports, about two million homes and businesses in Florida were without electricity.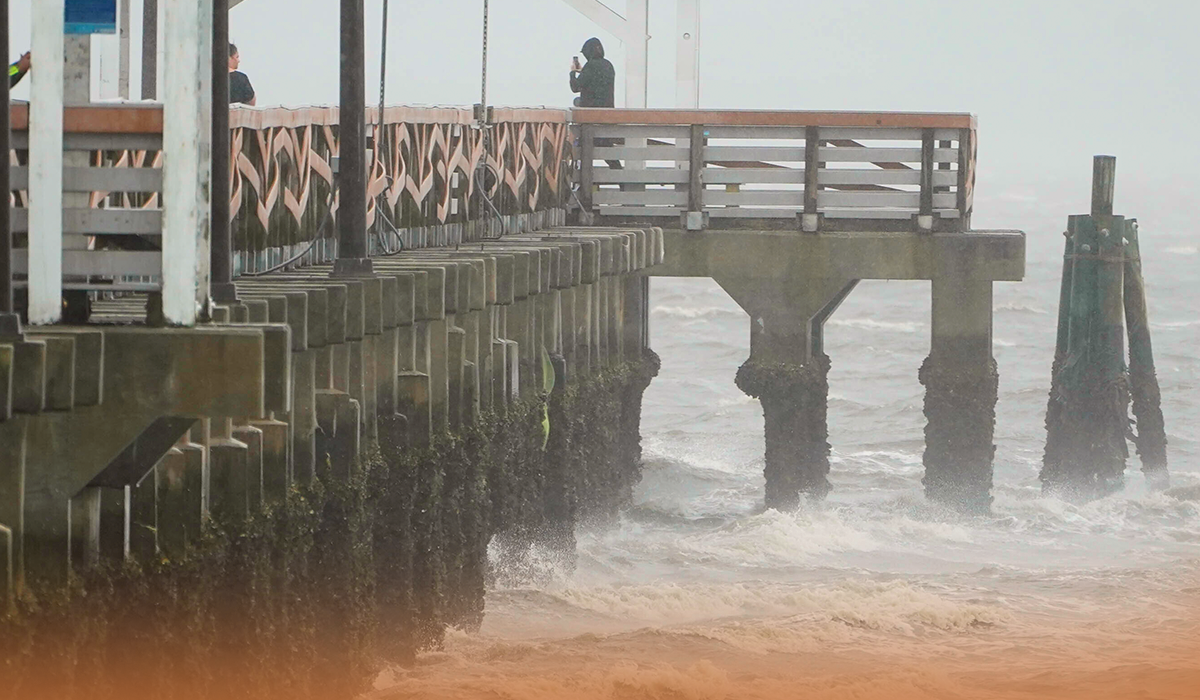 National Guards Troops will Lead Rescue Operations
The National Hurricane Center (NHC), the division of the US' NOAA/National Weather Service, said that the Category 4 Tropical Storm made landfall shortly after 19:00 GMT (03:00 PM Wednesday, Local Time) near Cayo Casta Island in Florida, causing strong winds of nearly 150 miles/hour.
305 PM EDT 28 Sep — Hurricane #Ian has made landfall as an extremely dangerous Category 4 hurricane near Cayo Costa, Florida with maximum sustained winds at 150 mph. The minimum pressure from Air Force Reconnaissance Hurricane Hunters was 940 mb.

Latest: https://t.co/tnOTyfORCw pic.twitter.com/O3agPDOZHk

— National Hurricane Center (@NHC_Atlantic) September 28, 2022
Ronald Dion DeSantis, the Governor of Florida, described the powerful Hurricane Ian as the most devastating flood event Florida has ever recorded. In addition, he declared that seven thousand personnel from the state-based military forces known as 'National Guards' are prepared to lead the rescue services in flood areas. And the US Homeland Security Department's FEMA will give a briefing to US President Joe Biden on Thursday.