On Monday, the U.S. Food and Drug Administration granted full approval to U.S. pharmaceutical and biotechnology company Moderna's coronavirus vaccine, which will be promoted under the name Spikevax in people ages 18-years and above. The move by the U.S. health regulator means it has completed the same punctilious, time-consuming review of Moderna's COVID-19 vaccine as several of other long-established jabs.
The pronouncement was supported by real-world evidence from the over 200M doses administered in America since the federal health agency had given emergency use authorization for the shot in December 2020. The U.S. FDA granted full stamp approval of Pfizer's vaccine in August 2021. In addition, the Moderna jab has been authorized for use in over seventy countries, including Canada, the United Kingdom, Japan, and European Union countries.
BREAKING: The @FDA has approved the Biologics License Application (BLA) for SPIKEVAX™ (COVID-19 Vaccine, mRNA) to prevent #COVID19 in individuals 18 years of age and older. pic.twitter.com/Ska7SYBALr

— Moderna (@moderna_tx) January 31, 2022
Janet Woodcock, M.D, the acting FDA Commissioner, said that the FDA's authorization of Spikevax is a significant step in the battle against the deadly COVID-19 pandemic, marking the second COVID-19 vaccine reaching the destination to prevent the fatal disease.
Woodcock said the public could be certain that Spikevax meets the agency's high standards for safety, effectiveness, and production quality required of any jab approved for use in America. In addition, while millions of Moderna COVID-19 Vaccine doses have been administered to people under EUA, they understand that for some people, FDA authorization of this vaccine might instill additional confidence in determining to get immunized.
Read Also: US CDC Grants Final Approval To Pfizer COVID-19 Vaccine For 5 to 11
COVID-19 Vaccination in the U.S.
Over 211M people in the U.S., accounting for 63 percent of the total population, are fully inoculated against COVID-19. Nearly 86M people have received a booster shot. Immunizations peaked in Spring 2021 at over 3M daily, and now average less than 0.75M daily. The pace of vaccine injections momentarily spiked following the Omicron variant news last December but has since decelerated again.
Furthermore, the Food and Drug Administration reviewed months of supplementary follow-up data submitted by Moderna Inc. to confirm the effectiveness of jab against the fatal COVID. Moreover, the federal health agency studied and kept watch for severe side-effects that have been demonstrated to be very rare. The coronavirus jab includes a caution about a rare type of heart inflammation that generally occurs in young males following the second shot. Most infections are mild and resolve rapidly. Moreover, the FDA analyzed Moderna's production process and facilities.
Dr. Peter Marks, M.D., the director of CBER (Center for Biologics Evaluation and Research) at FDA, said that the public could be confident that Moderna's vaccine was authorized in keeping with the rigorous scientific standards of the U.S. FDA.
In America, Moderna is used only by adults for primary immunization and as a half-dose booster. However, according to the Company, in the Fall of 2021 FDA had delayed determining whether to grant the approval for doses to 12-17-year-olds as it observed the rare risk of heart inflammation. In addition, Janssen/Johnson & Johnson hasn't yet filed for "full approval" of its coronavirus vaccine.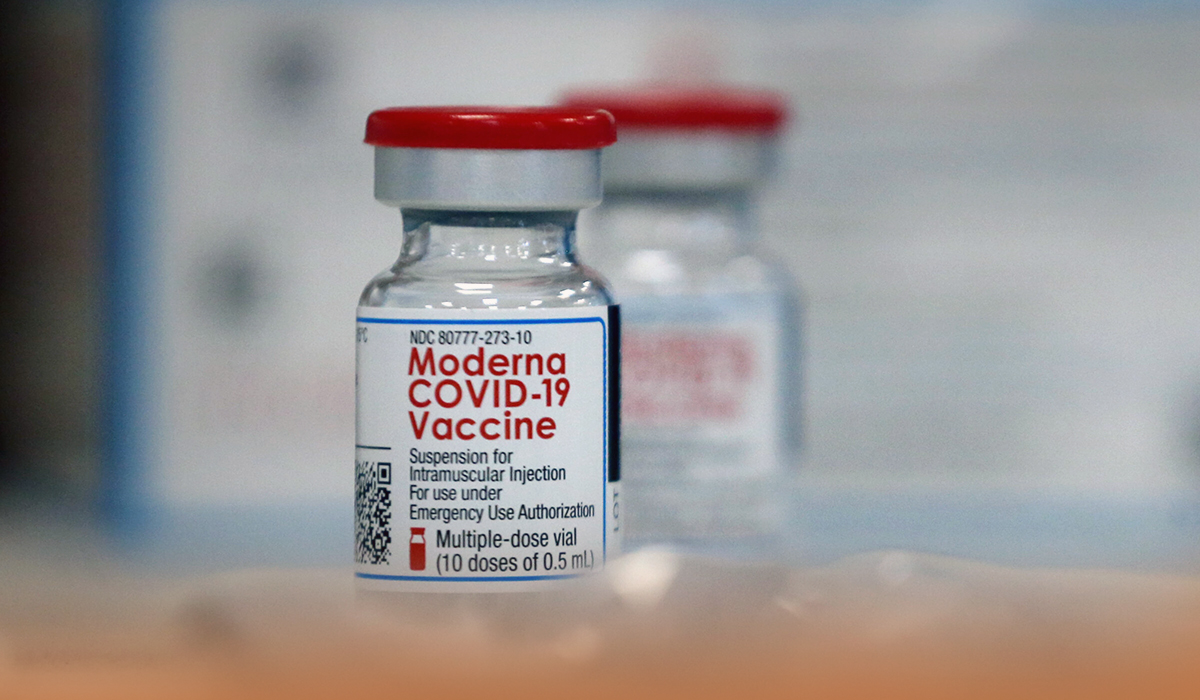 Canadian PM Tests Positive for COVID-19
On Monday morning, Canadian PM Justin Trudeau said he'd tested positive for coronavirus disease but fortunately, he was feeling well. He said he'd continue working remotely this week while following health guidelines. In addition, he requested his people to get immunized and get a booster dose.
Moreover, during an outdoor news briefing, the PM said that two of Justin Trudeau's three school-age children had tested COVID-19 positive. Canadian PM and his family have been isolating for days after declaring a COVID exposure, of which he has not given any details. However, Trudeau met in-person Jan. 26 with several Cabinet members.
The Trudeau family has been moved to an undisclosed place as a precaution as demonstrations continue in Ottawa, the capital of Canada, by those opposing COVID health policy. The events started as a protest by truck drivers opposed to jab requirements and gained followers calling for an end to other coronavirus directions.