A wind-driven wildfire near Flagstaff, a city in the U.S. state of Arizona, surrounded by mountains, desert, and ponderosa pine forests, has rapidly grown in size, covering over 19700 acres as of April 20 afternoon. Dozens of structures have been burnt by the blaze, which was zero percent contained as of April 20 night.
The towering wall of flames as high as hundred feet (30m) passed through an area of dry grass, scattered homes, and the largest stand of Ponderosa pine trees in world in Flagstaff's surroundings as high winds of nearly 50-mph (80-kph) pushed the fire over U.S. Highway 89.
INTENSE flames from the #TunnelFire. This is video from @inciweb pic.twitter.com/RYvB2lNGkt

— William Pitts (@william_pitts) April 20, 2022
According to the officials, several hundreds of homes near the city have been cleared as the rapidly moving fire endangered hundreds of buildings and structures on April 20 after destroying at least 25 structures. Moreover, according to InciWeb, an interagency all-risk incident information management system, the fire, dubbed the Tunnel Fire, in Coconino County, the north-central part of Arizona, has burnt over 19712 acres. It was reported late on Sunday, April 17.
Furthermore, the blaze, located nearly fourteen miles North-East of Flagstaff, Arizona, along U.S. Route 89, was reported at 1622 Hrs. on April 17, 2022. However, the cause of the wildfire is unknown but currently under examination. Strong windy conditions caused the blaze to quickly spread in a North-East direction.
Gas, Power Distribution Networks Threatened
Unfortunately, the current weather conditions at the incident site forecast that high winds will exist over the coming several days, which could cause very active blaze behavior and restrict the use of air resources to contain the fire.
True Brown, a fire management officer with the Coconino National Forest, Arizona, said that he couldn't stress enough how fastly the Tunnel Fire was moving. Coconino County Board of Supervisors' Chair Patrice Horstman said that about 2068 people live in the withdrawal area. Horstman noted that from these, seven hundred and sixty-six households had been taken to a safe place, along with more than a thousand animals.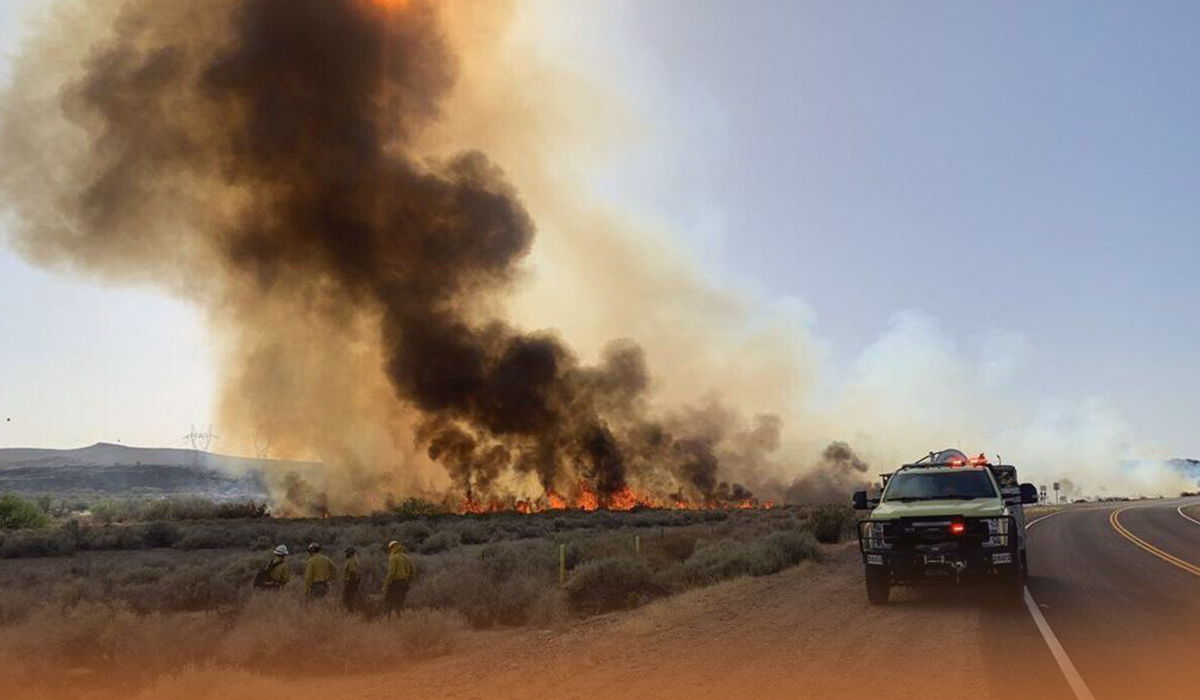 On Tuesday, the FEMA (Federal Emergency Management Agency) said in a press release that local gas and electricity distributions networks and one-hundred and fifty businesses are endangered by the blaze. In addition, according to the officials, the Tunnel Fire closed down a portion of U.S. Route 89 in both directions in Flagstaff's North.
Read Also: California Wildfire Siege Continues to Hit Several Homes