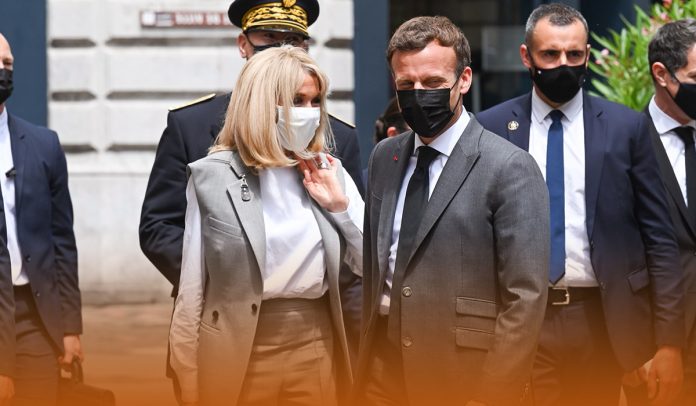 Emanuel Macron, the president of France, denounced 'violence' after he was slapped in the face by a man as he shook hands in a crowd during a visit to southeast France on Tuesday. Two male adults, both aged 28, were arrested at the moment. The men risk 3-years in prison and a fine of 50000 dollars over an attack on an official.
A bodyguard was standing just behind the French President, raised his hand to defend his leader, but was a bit too late to halt the slap. Then, the bodyguard put his arm around Mr. Macron to guard him.
A protestor slaps Macron in the face in the city of Tain, shouting "down with Macron" pic.twitter.com/Pnzs1HxNqD

— Ragıp Soylu (@ragipsoylu) June 8, 2021
French media reported that the two men detained are identified with the yellow vest drive, the primarily white working-class demonstrations that dodged French President politically during much of two years, 2018 and 2019.
The event prompted a comprehensive show of support for the State Head from politicians across the ideological spectrum.
The French Leader was greeting the public who was waiting for him behind barriers in the village of Tain-l'Hermitage after he made a visit to high school.
Mr. Macron said Tuesday evening, as he was greeting public in Valence, accompanied this time by Brigitte Macron, his wife, Mr. Macron said Tuesday, "I am always going to meet people."
"Everything is fine"
He said, "some people express anger, sometimes disarray, that is legitimate anger, and we would continue to respond." He added, "violence and stupidity, no, not in a democracy."
Earlier, the French Leader had taken another twenty-five-minute walk in the city's narrow streets, posturing for the selfies with a small crowd.
In an interview with Le Dauphine Libere, the local newspaper, the President of France described the event as an 'isolated act.'
Furthermore, he said that they mustn't let these isolated actions, ultra-violent people, like there had been some in-street demonstrations, dominate the public discussion and do not deserve it.
Emanuel Macron stated that he did not have specific concerns after the attack. Moreover, he said in an interview with a local newspaper that "Everything is fine."
Agresser le Président de la République c'est porter un coup insupportable et intolérable à nos institutions. Face à ce geste inqualifiable, toute la Nation doit être solidaire du chef de l'Etat. J'adresse dans ces circonstances tout mon soutien à @EmmanuelMacron.

— François Hollande (@fhollande) June 8, 2021
Marine Le Pen, a Far-right leader, called that conduct unacceptable in a democracy. She said, "I'm the first opponent of Macron, but he's the President of the Republic."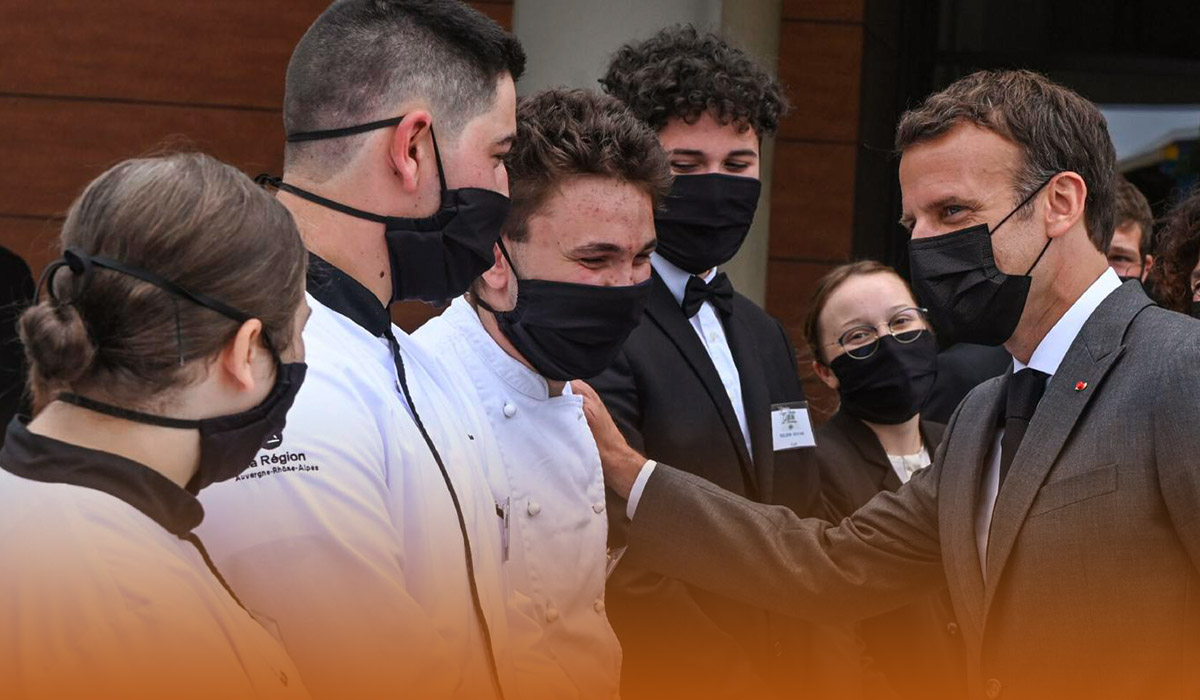 She added they could fight politically, but they couldn't afford to be able to get out and socialize among the people.
The President said the event would not stop him from greeting the public members.
Read Also: This Summer France will Open to Inoculated Americans – Emmanuel Macron