On Wednesday, Antony Blinken, the U.S. State Secretary, warned Russia that America and its allies and partners will respond forcefully to Russia's further military buildup against the former Soviet Republic – Ukraine – but anticipates Moscow will seek a 'diplomatic and peaceful path' to resolve the crisis.
In remarks to U.S. Embassy Kyiv, Secretary Blinken said Russia's increased military presence of 0.1 million forces had made it 'a critical time for Ukraine,' and warned that Russia had positioned itself to the Eastern European country to attack Ukraine on 'very short notice,' even as Mr. Blinken urged to seek a diplomatic pathway.
During an interview with VOA's Myroslava Gongadze, Antony Blinken said they'd offered Moscow a clear choice, a choice between seeking negotiation and diplomacy on the one hand, or conflict and consequences on the other hand.
Earlier, at a joint press briefing with Dmytro Kuleba, Ukraine's Foreign Minister, the U.S. State Secretary said Russia has increased its threats and deployed about 0.1M troops on its border with Ukraine, which it could increase two-fold on relatively short notice. Mr. Blinken added that U.S. material backing deliveries to Ukraine were continuing, with more scheduled in the forthcoming weeks.
Furthermore, Mr. Blinken asked, should Moscow carry through with any aggressive determination and renew its aggression and invade the former Soviet Republic, they'll provide added material beyond what has already been in the pipeline. Kuleba said a strong Ukraine is the best tool to deter the largest country in the world, adding it's crucial to 'tell Moscow every single day' that it would experience severe sanctions; should Russia picks added aggression against Ukraine.
"no decision about Ukraine without Ukraine"
According to a State Department official, the White House approved in December 200M dollars in extra defensive security assistance to Ukraine. In addition, Volodymyr Zelensky, the President of Ukraine, said in a tweet that grateful for America's security and political support. He's sure there'd be "no decision about Ukraine without Ukraine."
Ended negotiations with @SecBlinken. I appreciate personal involvement in the de-escalation of the situation around 🇺🇦. Grateful for 🇺🇸's political & security support. Count on enhancing economic & financial cooperation. I'm sure there will be no decision about 🇺🇦 without 🇺🇦. pic.twitter.com/MNGvHqBKE2

— Володимир Зеленський (@ZelenskyyUa) January 19, 2022
The visit of the U.S. State Secretary Antony Blinken to Kyiv is the first of three stops in a final diplomatic push that includes meetings with counterparts from France, Germany, and the United Kingdom on Thursday, January 20, 2022, and culminates in an in-person summit in Geneva with Russia's Foreign Minister Sergei Lavrov on 21st January.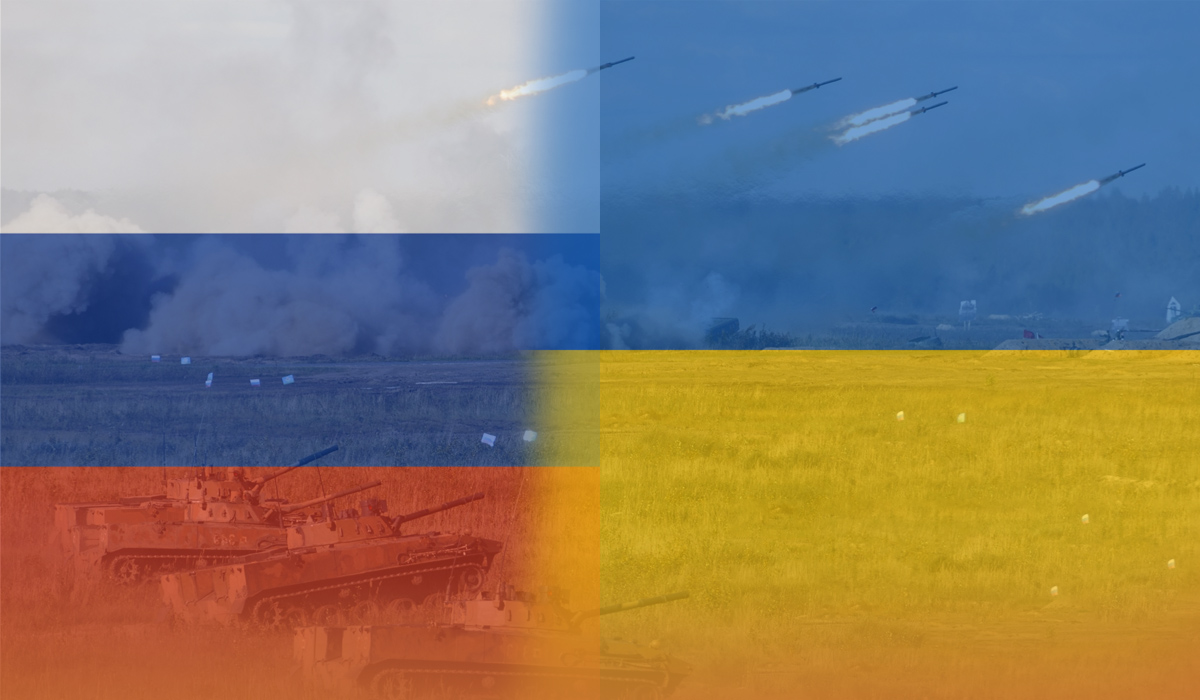 On Wednesday, in Moscow, Sergei Ryabkov, Russian Foreign Deputy Foreign Minister, again denied that the Moscow Kremlin had any intentions to invade its neighbor. According to the Russian state media, he said that he's confident there's no risk of an extensive war that might erupt anywhere else. Moreover, they don't plan to take any aggression. They won't attack or invade the Eastern European country. However, he repeated Russia's demands on curtailing the future expansion of the North Atlantic Alliance.
Read Also: Top Officials to Lead America-Russia Security Discussions on 10 JAN in Geneva