This week, dozens of birds died, when migrating via New York City after striking the glass tower of the city, a huge loss emphasized by the tweet of a New York Audubon volunteer depicting the World Trade Center messed up with the dead bodies of birds.
The death number of this week was significantly high, while birds crashing on high-rise buildings of Manhattan are a continuous problem that New York City Audubon (a grassroots community that operates for the protection of birds) has recognized for years, described by the NYC Audubon's associate director of conservation and science, Kaitlyn Parkins.
Parkins explained that the stormy condition of weather on Monday night also contributed to the mass loss. She said that they had a big storm and kind of weird and many birds, and that's kind of the perfect blend that can cause bird-window crashing.
She further described that it looks that the storm weather condition might have brought the group of birds in lower than they would have otherwise have been or just changed their direction. Moreover, Parkins said that the effects of nighttime light on the group of birds are even quite strong, particularly when it is a cloudy night.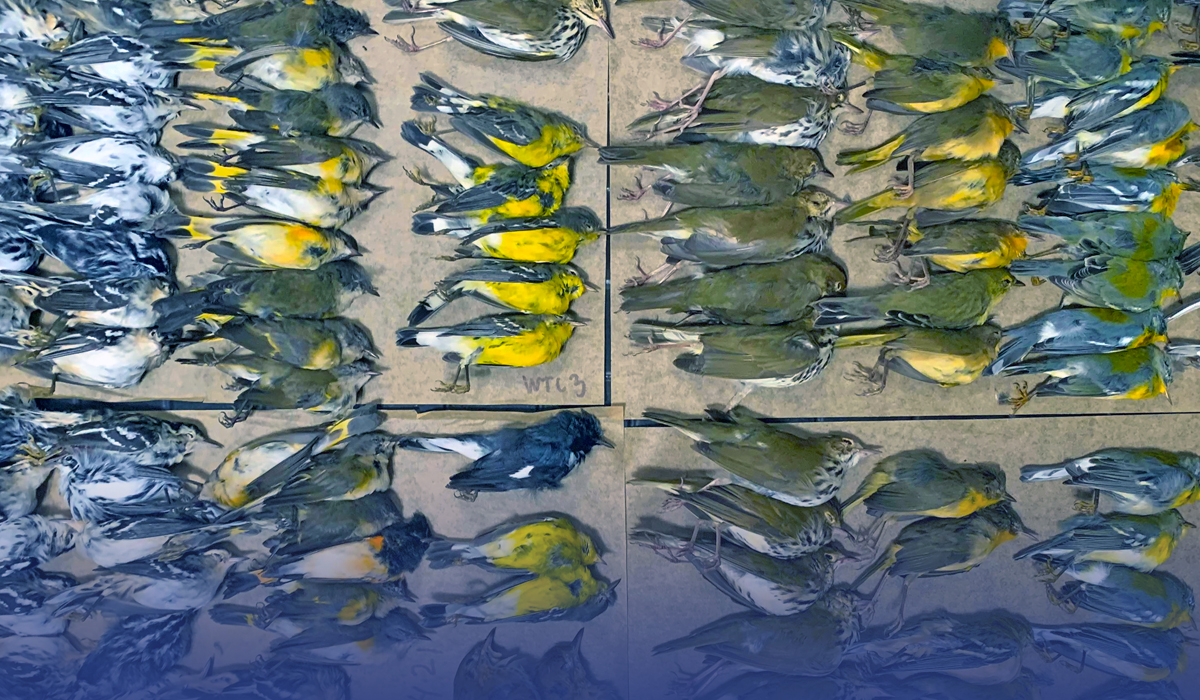 Each sidewalk of the WTC covered with birds
The volunteer, Melissa Breyer, who posted on Twitter about finding around three hundred birds on the new World Trade Center's surroundings, described that the experience was devastating. She added that as soon as she got to the World Trade Center, the carcasses of birds were present on each sidewalk. She said that looking north, south, and west everywhere, the birds' carcasses have covered each side of the building.
The New York City Audubon requests the head of the WTC towers and several other structures to assist in decreasing a large number of bird crashes by dimming the lights of the buildings at night time and even treating glass to turn it into more observable for flying birds.
Kaitlyn Parkins stressed that make it more visible so that they can recognize and see that it is a solid fence through which they can't pass through.
In an email, a spokesman for the Durst Organization, Jordan Barowitz, who is also a co-developer of One World Trade Center, described that the 1st two hundred feet of One World Trade Center are covered in glass fins that are pretty non-reflective. He continued that the design of the building has opted because it significantly lessens crashes which usually happen under two hundred feet and are often created by the reflective glass.