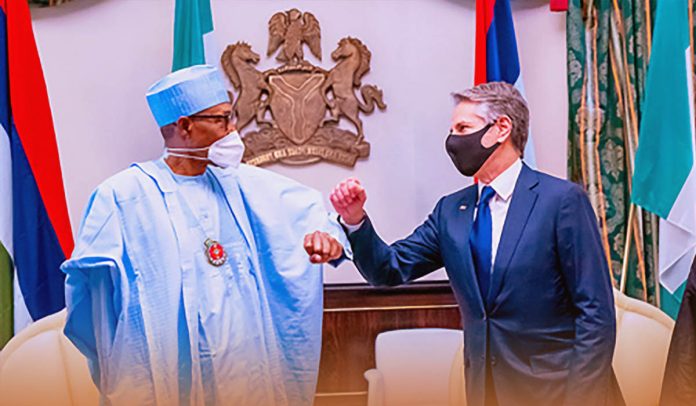 On Friday, Antony Blinken, the U.S. State Secretary, said America sees African nations as equal partners as it seeks to strengthen its influence on a continent that gets much of its foreign assistance from rival America's rival China.
There is a remarkable shift to how America sees and speaks about the African countries if speech by Mr. Antony Blinken is anything to go by. He said regarding partnerships and steered clear of the condescending lectures in the past. Moreover, the proclamation by US top diplomat that 'Africa is the future' is an indicator the region could no more be ignored.
Introducing the Joe Biden Administration's Africa strategy, Blinken said America would focus its engagement on five major subjects, including promoting democracy and "peace and security," boosting trade, climate change, and dealing with the coronavirus pandemic.
The US Secretary of State said Friday in Abuja, Nigeria, that several times the African nations have been treated as "junior partners or worse rather than equal partners" and want to make Africa's partnerships with the US even stronger.
Antony Blinken is the top-ranking official from Joe Biden Administration to make a trip to the African continent. He spent almost a day in Kenya before moving to Nigeria and plans to stay in Senegal before getting back home.
COVID-19-Related Assistance to Africa
The Global COVID Corps, a new public-private initiative, would connect US businesses with nations that need logistic support with what is called as 'last mile,' turning jab doses into shots in people's arms.
Blinken said President Biden noted that America has delivered over 50M COVID vaccine doses to the continent with no strings attached and that more are on the way. In addition, America has given over 1.9 Bn dollars in COVID-related aid to fund humanitarian support.
According to the WHO, Africa has the lowest inoculation rate of any continent, with only six percent of African people fully immunized as of October's end. Comparatively, the US CDC reports over 58 percent of Americans are fully protected against fatal COVID-19.
Trade Agreement
United States trade with Africa accounts for less than two percent of its overall external trade. Moreover, it's dominated by oil exports, including from West African country Nigeria where Blinken declared the Biden Administration's policy for Africa.
America's flagship economic program for African countries is the "African Growth and Opportunity Act (AGOA)," which the United States Congress approved in May 2000 and eliminated import levies on over seven-thousand products. To qualify, nations must remove barriers to American investment, operate a market economy, protect the rights of employees and implement policies and procedures to alleviate poverty.
Mr. Blinken said that America does not want to bound African countries' partnerships with other nations. The US does not want to make Africa choose; instead, they want to give choices to African countries.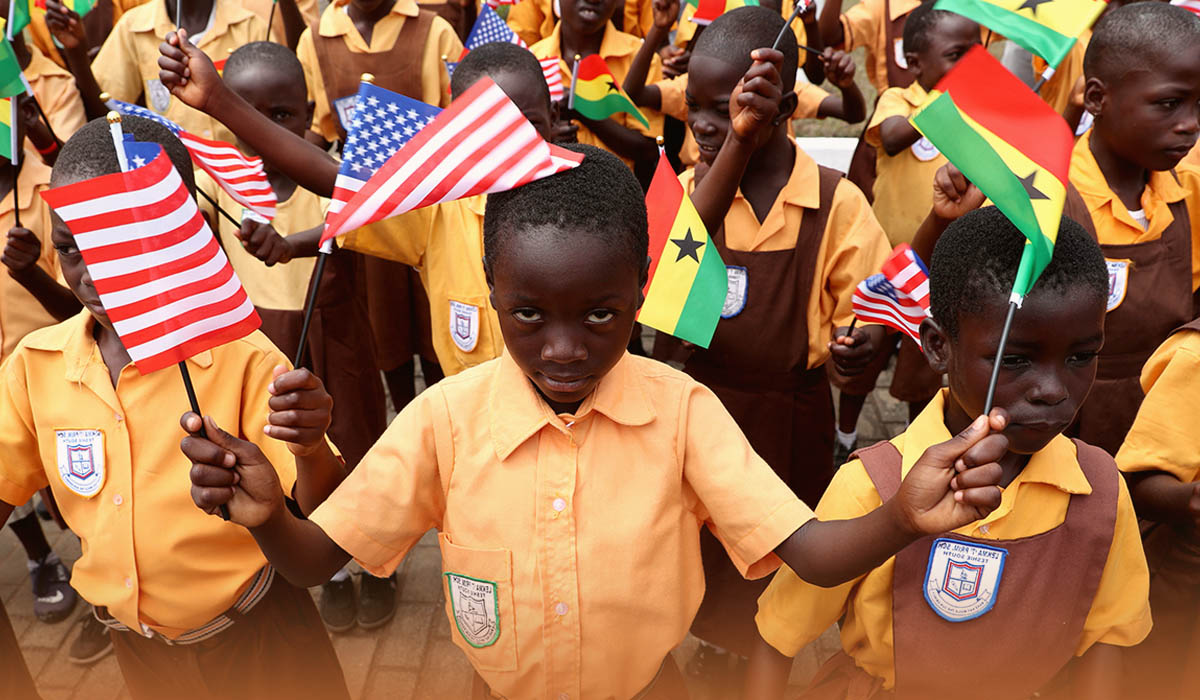 America supported the suspension of debt for thirty-two nations to assist their economies to recover from the COVID-19 pandemic.
Climate Change
The African continent has been cited as most susceptible to the climate change effects; however, it contributes least to it. America says it's investing in climate adaption ventures worldwide, for which it plans to allocate three billion dollars annually by 2024.
Moreover, Antony Blinken said that they've connected over 25M homes and businesses all over the continent to power, eighty percent of which is dependent on renewables. He added that America was involved in the advancement of what is billed as the largest solar farm in Africa, a collaboration between Namibia and Botswana.