Volodymyr Zelenskyy, the Ukrainian President, made an emotional request to Western leaders for new support, as he continued his second major visit outside his country since Russia's Putin ordered an unprovoked and unjustifiable incursion of neighboring Ukraine. He made a heartfelt appeal before the lawmakers on 9th February to let his state become a member of the 27-member European Union (EU), insisting that Europe is Ukraine's Home.
During a speech to the European Parliament – one of the EU's legislative bodies, the President of a war-torn country said that Ukraine and the supranational political and economic union share the same values, and 'Western living standard' and 'Western rules of life' are when the law governs.
"We are defending from the biggest anti-European force of the modern world – we the Ukrainians together with you…

For whatever we dream for our children and grandchildren, the precondition of these dreams is peace and security."@ZelenskyyUa #SlavaUkraïni 🇺🇦🇪🇺 pic.twitter.com/r7eU16V3T3

— Eva Maydell (Paunova) (@EvaMaydell) February 9, 2023
Furthermore, referring to Kyiv's aim to become part of the EU, Mr. Zelenskyy said this's our Europe, these are our values, and this is our living culture. And for his country, it's a way to its Home. He added he is there to defend his people's way to their 'home.' The Ukrainian leader's expressive message is designed to attempt to connect with European lawmakers as he continues to press for Kyiv to join the 27-members union.
Xenophobia of the 1930s & 1940s
Mr. Zelenskyy also underscored that his country shares values with the West, rather than with Russians, which he stated is attempting to take Ukraine back in time. He cautioned European parliamentarians that Moscow intended to return the Western region to the racism of the 1930s & 1940s. The answer for Ukraine and Europe to that is no, Zelenskyy said. He continued they're defending themselves and must protect themselves.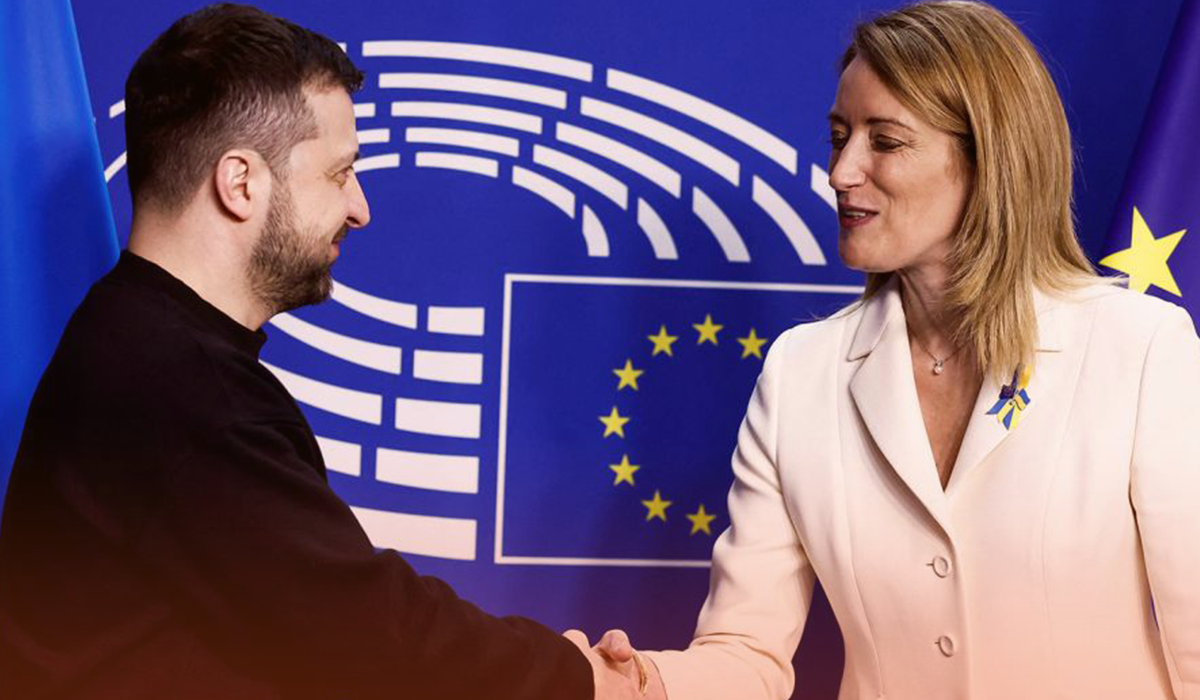 Ukraine's Zelenskyy expressed gratitude to all the states that have sent arms and military equipment packages to his Armed Forces, while stressing that they still need more military support, including sophisticated battle tanks, longer-range weaponry, and advanced fighter aircraft; Zelenskyy said is also Western safety and security.
Earlier in the month, the Pentagon announced that a significant another military assistance package for the brave and courageous forces of Ukraine. The newest package includes the approval of a Presidential Drawdown of defense support valued at nearly 425M dollars, and 1.75B dollars in U.S. DoD-led USAI funds.