On Sunday, Dr. Anthony Fauci, a top United States infectious disease expert, said that COVID-19 vaccines for 5-11-year-olds would possibly be available in the first half of November, foreseeing a timetable that could see several kids getting fully protected against the fatal disease before the end of 2021.
In an interview with ABC's "This Week" show, Fauci said if all goes well, and they get the regulatory authorization and the recommendation from the United States Centers for Disease Control and Prevention (CDC), it is entirely possible, if not very likely, that jabs would be available for 5-11-year-olds within the first week of November.
Some 28M million children aged five-to-eleven in America might soon be eligible for the COVID jab, and plans are already ongoing to help them get it. The United States Food and Drug Administration's independent jab advisory board would meet on Tuesday to discuss whether Pfizer-BioNTech's coronavirus vaccine should be approved for younger kids; it would become the leading jab for kids. The Pfizer-made jab is already approved for children twelve-fifteen and is authorized for people aged sixteen and up.
"The Administration has procured enough vaccine to support vaccination for the country's 28 million children ages 5-11 years old. … Nationwide, more than 25,000 pediatric and primary care provider sites will provide vaccinations for children."https://t.co/66MlcOcU1M

— Andrew Ujifusa (@AndrewUjifusa) October 20, 2021
How Much Is the Vaccine Effective in Kids?
If the US FDA panel supports it, the federal agency would make the ultimate decision regarding whether to approve it. Then, the US CDC independent advisory panel meets on 2nd and 3rd November and would vote on whether to suggest it. Finally, Dr. Rochelle Walensky, director of the Centers for Disease Control and Prevention, would choose whether to accept or modify the recommendation of the advisory panel. After the approval of Rochelle Walensky, younger children could commence getting coronavirus vaccine shots.
The data submitted in Sept. 2021 from a Phase II/III trial found that its jab produced a strong antibody response in children aged five-to-eleven. In the latest document released before the US FDA meeting, Pfizer stated its vaccine is safe and 90.7 percent protective against fatal COVID-19 in the 5-11-year-olds group.
In the trial of two thousand children, there were 3 coronavirus cases among the group that got the jab, and sixteen COVID cases in the placebo group, twice as many children got the jab as the placebo.
Moreover, Pfizer proclaimed that there were no severe side-effects like inflammation of the heart muscle known as myocarditis or inflammation of the pericardium known as pericarditis, while volunteers were observed in ninety days after the doses. These infrequent side-effects have shown up in a few adults and older teenagers who received the jab.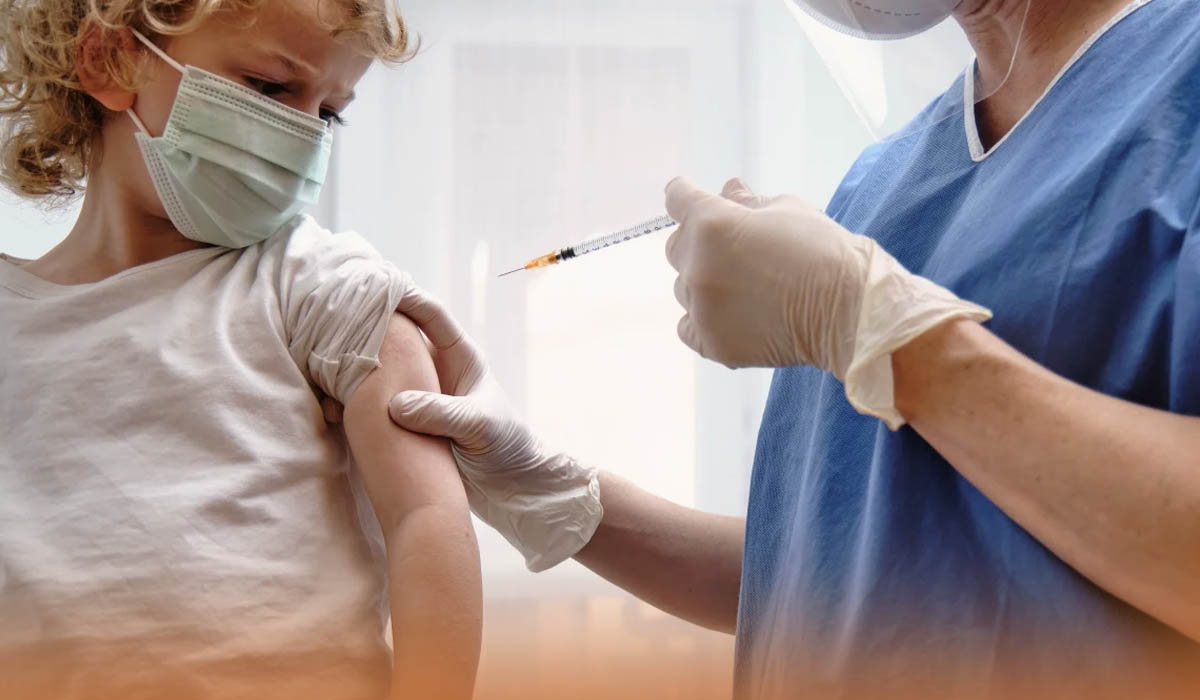 How Much are Parents Willing to Get their Kids Immunized?
According to the American Academy of Pediatrics, about 6.2M children have tested positive for coronavirus since the pandemic hit. While infections have been decreasing recently, in recent week alone, 0.131M more children were diagnosed with coronavirus disease.
However, it is still unclear how many parents would take their kids to get inoculated. According to recent Kaiser Family Foundation (KFF) polling last month showed that nearly one-third of parents with children in this age group would wish to wait and see before getting their child the vaccine. And nearly a third said that they'd get their younger children inoculated right away.