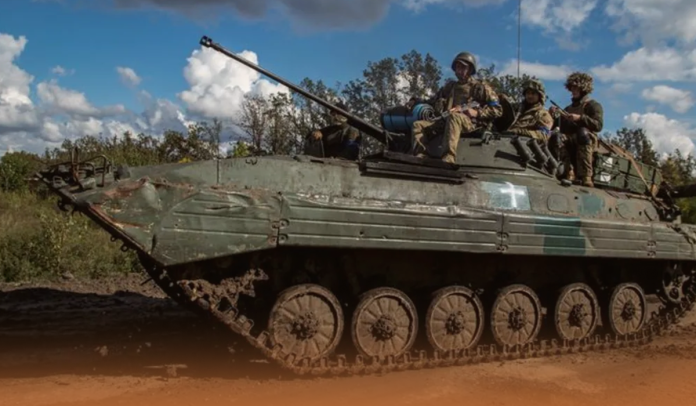 On Sunday, Jake Sullivan, Assistant to the President for National Security Affairs, said that America had warned Moscow that there would be catastrophic outcomes if it considered using nuclear warhead in Ukraine after Sergey Lavrov, Russia's Foreign Affairs Minister, said that Ukraine's four occupied areas holding votes would get complete protection if annexed by the Kremlin.
In addition, it is reported that the residents of the four regions – Zaporizhzhya, Kherson, Luhansk, and Donetsk – were casting their votes for the fourth day on September 26 in the Moscow-planned referendums that European countries and Ukraine itself have criticized as 'sham referendum.' Kyiv and the West said the results wouldn't be accepted as they're preordained.
However, according to officials, by including those four regions in the country's eastern and southern areas in the Russian Federation, the Kremlin could represent Kyiv's efforts to regain the regions as strikes on Russia itself, a cautioning notice to Kyiv and European leaders. Moreover, the U.S. National Security Advisor said that America would respond decisively to Moscow's use of weapons in its nuclear arsenal against war-torn Ukraine.
After Russia's nuclear threats, the Government of Japan has stopped the export of material that could be employed in the production of the chemical weapons to Russia, according to media reports.
Formalize the Annexation
Jake Sullivan told NBC's Meet the Press that if Moscow goes beyond this line, there would be catastrophic outcomes for the Russian Federation. Mr. Sullivan added Washington would give a response if Putin moved to the use of weapons of mass destruction; however, he didn't say about how the U.S. would respond to Russia's Putin.
Serhiy Haidai, the current head of the Luhansk Civil-Military administration, said Moscow-supported officials, accompanied by security officials, were carrying ballot boxes for door-to-door voting. The names of those citizens who either refused or failed to cast a vote correctly were noted down.
The four occupied regions where votes are being held represent nearly fifteen percent of Ukraine's total area. Russians would include these four regions, if annexed, to the Crimean Peninsula in Eastern Europe, annexed in March 2014. Voting would end on September 27, and then Russia's Federal Assembly could proceed rapidly to give the annexations the formal status.