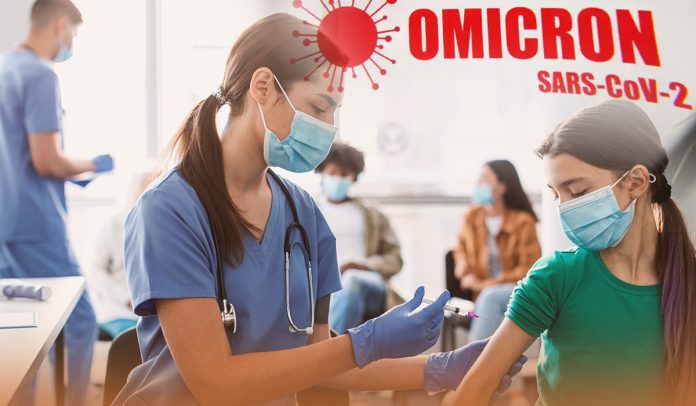 The U.S. CDC (Centers for Disease Control and Prevention) expanded coronavirus booster dose eligibility for some youngsters to fight the highly infectious Omicron variant of SARS-CoV-2. The action comes as the U.S. public health agency experiences criticism over confusing messaging on how to deal with cases.
In a statement late on January 5, Dr. Rochelle Walensky, the U.S. CDC Director, urged adolescents age 12 and up to receive a booster shot as promptly as they're eligible. Boosters were previously encouraged for people in the United States who were 16 and older.
The COVID-19 vaccine produced by Pfizer Inc. and BioNTech is the only option for children in America. The CDC estimates that slightly over half of 12-17-year-olds, 13.5M people, have gotten two Pfizer doses. And booster shots were first made available to 16-17-year-olds last month. Moreover, 5th JAN's decision makes nearly 5M younger adolescents who got their last dose in 2021 proximately eligible for boosters.
This is from UConn's release:

"A person is considered to be fully-vaccinated by CDC standards two weeks after their second dose in a two-dose vaccine (Pfizer or Moderna), or two-weeks after a single-dose vaccine (Johnson & Johnson)."

— Daniel Connolly (@DanielVConnolly) January 6, 2022
Dr. Walensky said in the statement that this additional shot would provide optimized protection against the fatal coronavirus disease and the highly transmissible Omicron version. Also, he encourages all parents to keep their children updated with the agency's COVID-19 jab recommendations. Even though children tend not to become as severely ill from COVID as adults, the B.1.1.529 variant is fueling hospital admissions among children, most of whom are unimmunized.
Negative COVID-19 Test Compulsory for Isolation After One Positive COVID-19 Test – AMA President
Walensky's latest proclamation came due to criticism of the U.S. CDC messaging about responding to coronavirus cases.
The American Medical Association declared a statement on 5th January disapproving the CDC's new isolation and quarantine recommendations. In addition, the health agency issued last week updated guidelines that reduced isolation periods to five from ten days if they no longer have symptoms. The U.S. CDC defines isolation as separating sick people with an infectious disease from people who aren't ill.
Furthermore, the US health agency CDC asserted that infected individuals aren't required to be tested for coronavirus before emerging from 5-days of quarantine. However, according to Gerald E. Harmon, the President of AMA, a negative COVID-19 test should be compulsory for isolation after one test positive for coronavirus. Reemerging without realizing one's COVID-19 status needlessly risks the further spread of the lethal virus.
J&J One Dose Protects Against Breakthrough COVID Infection for 6-months
On Thursday, Johnson & Johnson/Janssen said that real-world research found its single-dose coronavirus jab protects against breakthrough cases and hospital infections for up to 6-months. The research, sponsored by jab producer, was conducted between 1st January and 7th September 2021, before the discovery of the Omicron variant in South Africa. Moreover, it's yet to be reviewed.
The pharmaceutical company said protection against the infection Janssen's its one-dose jab begins to decline only from the 4th month compared to the 2nd month in case of 2-dose mRNA vaccines from competitors Moderna and Pfizer/BioNTech vaccines. In addition, J&J said that no waning of immunity was found for Intensive Care Unit admissions for all three COVID-19 vaccines. The drug company said the research was performed by gathering assertions and lab data covering around 168M people.