On Tuesday night, the Democratic-controlled U.S. House voted to recommend that the United States Department of Justice (DOJ) follows criminal charges against Mark Meadows, former White House Chief of Staff, for failing to appear before the Select Panel inquiring about the 6th January Capitol insurrection. The vote was 222/208. Two GOPs who sit on the House Select Panel, Rep. Adam Kinzinger of Illinois and Liz Cheney of Wyoming, voted with Dems in the referral's favor.
On Monday, Jan. 6 Panel unanimously voted in favor of holding Mr. Meadows in contempt of the U.S. Congress, and now it is up to the DOJ to decide if it will pursue criminal contempt charges against the former US President Donald Trump's former official.
The vote, in spite of being pushed through by a Dems majority, marks a critical moment in the 6th January probe given Mark Meadow's part as ex-President Trump's official and his understanding of attempts to tilt the 2020 Presidential election.
Last week, Mark Meadows informed @January6thCmte he would not cooperate further – abandoning his duty to country.

Tonight, the House voted him in contempt and referred him for criminal prosecution.

We acted with urgency.

The Justice Department must do the same.

— Adam Schiff (@RepAdamSchiff) December 15, 2021
Former White House Chief of Staff Meadows is the second official to face such a referral from the Committee. In October this year, the panel approved a criminal contempt report against a longtime Trump ally, Mr. Steve Bannon, after he declined to comply with a subpoena deadline.
"cannot be compelled to appear for investigation" – Meadows
Moreover, Meadows has consistently contended he wants to protect some of his communications with Trump under assertions of executive-privilege but has already provided thousands of responsive documents, which the Committee says only adds to the need for him to testify. But until now, the ex-Trump official has rejected to do so, and his defiance is at the core of December 14's vote to refer him on criminal charges.
Democratic Rep. Bennie Thompson, the chair of the Select Panel, said Tuesday that the panel's report referring Mark Meadows for criminal contempt of Congress charges is apparent and compelling. Mr. Thompson added that Mr. Meadows, as White House Chief of Staff, played a part in or was witness to momentous events leading up to and including the 6th January Capitol attack.
Meadows' Attorney George Terwilliger issued an afresh statement of Dec. 14 before the full U.S. House vote saying that his client is still cooperating with the panel in some ways, but upheld he couldn't be forced to appear as he's not licensed to waive executive-privilege claimed by the former American President.
"this is as wrong as it gets" – Rep. Jim Jordan
Furthermore, ahead of the vote, Bennie Thompson said on the House floor that there was a steady stream of communication between Mr. Meadows and certain Congressional members about matters central to their inquiry. They've queries regarding those communications. They will pursue those queries, and they wouldn't let the actualities be buried by a coverup.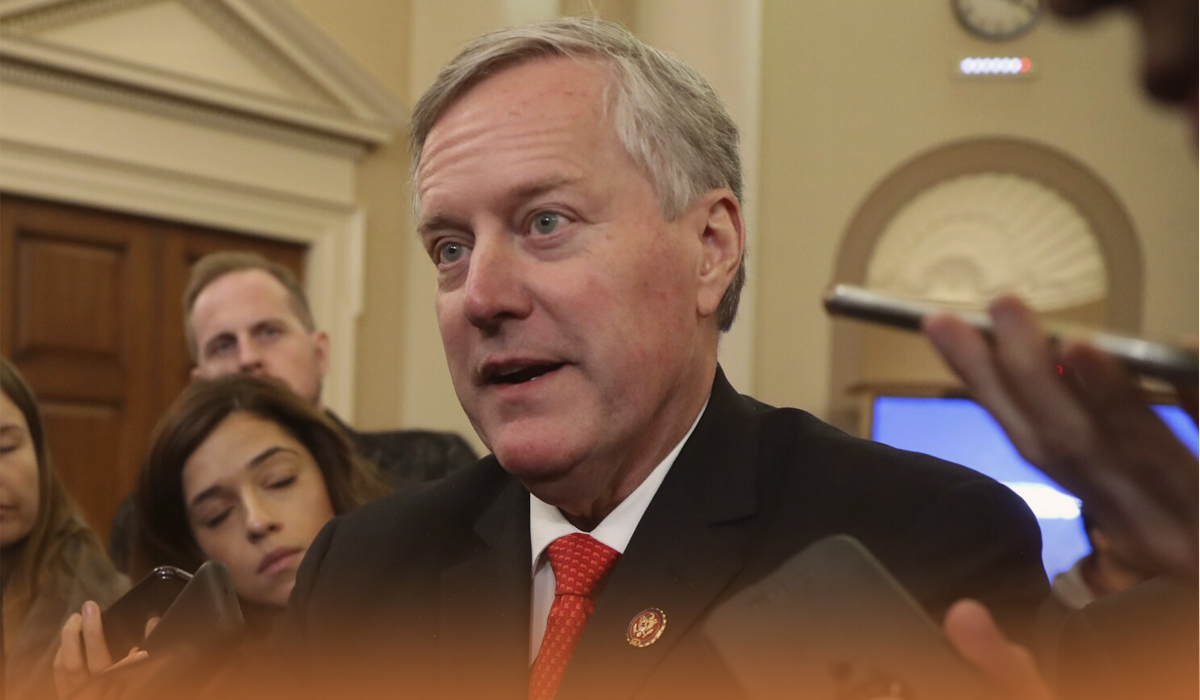 Many GOPs who spoke on the floor of the House rejected the panel's assertions, saying it was an illustration of a biased attack tied to Donald Trump. Ohio Republican Representative Jim Jordan said that Mr. Meadows is their former colleague; he's a good man and his friend. That is as wrong as it gets. Jordan added we all know it, but lust for power and lust to get our opponents, is so intense that we do not care.