The United States Secretary of State Antony Blinken is expected to go on a Chinese visit this month, which has been delayed since February. Blinken is scheduled to meet top Chinese officials during his trip. US media outlets reported that the Secretary of State is on a mission to improve his country's deteriorated relations with the Republic of China. The Associated Press stated on Friday that Blinken would be in China on June 18 for talks with top Chinese officials. The news agency reported that the meeting is scheduled with Chinese Foreign Minister Qin Gang and possibly President Xi Jinping.
Several media outlets have reported on Thursday and Friday about the visit, but there has yet to be a confirmation from American State Department and Beijing Foreign Ministry. Blinken's trip was postponed after Washington claimed they had captured a Chinese "spy balloon" spotted over American Territory. And the US accused China of surveillance, and the United States defense shot down the balloon. Beijing responded to Washington's allegations and said the balloon entering US airspace was a civilian airship used for metrological research. Chinese officials also condemned President Biden's action to shoot that airship down.
Blinken to visit China for talks next week -U.S. official

U.S. Secretary of State Antony Blinken will travel to China for diplomatic talks next week and is expected to be there on June 18, a U.S. official said on Friday. pic.twitter.com/GwhpgAZ6aZ

— GENERAL OF THE U.S. ARMY TOM S. GATES ★ 🦅🇺🇸🇺🇸 (@GENTomSGates83) June 10, 2023
In February, after the balloon was spotted, Blinken stated that the presence of a surveillance balloon over American territory was a clear violation of US sovereignty, an open breach of international laws, and declared that action unacceptable. There were already tense relations between the two countries, and the "spying balloon" incident became an addition.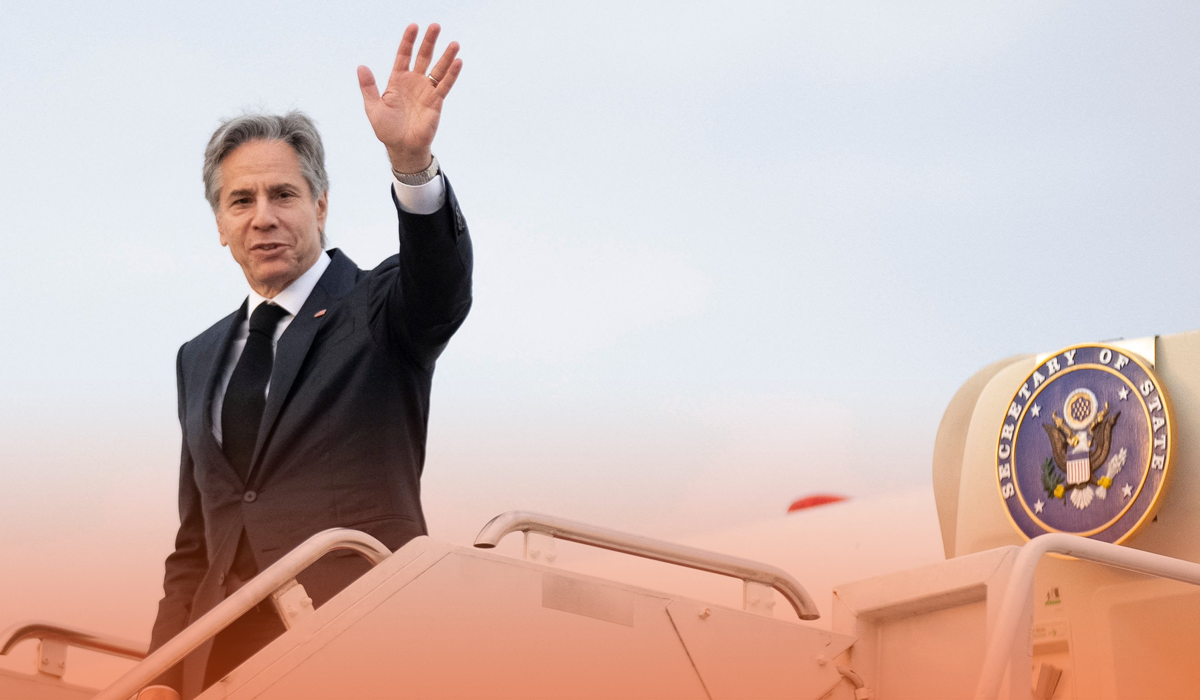 Both Countries are Trying to Normalize the Relations
Beijing and Washington always expressed a keen desire not to start a new cold war as relations are becoming tenser with time. Here are some of the major issues between the two countries:
Disagreements over trade have soured the relations
A recent issue of allegedly "spying Balloon" in February
The status of Taiwan has become a bone of contention as China claims the Island as its territory, and the USA supports Taiwan
China's Claims in the South China Sea
US push against the growing Chinese influence in the Indo-Pacific
However, the White House has previously said the two superpowers are trying to normalize relations and maintain open lines of talk, and responsibly manage the competition. Jake Sullivan, the national security advisor of President Biden, talked to a top Chinese diplomat Wang Yi, in the Austrian capital of Vienna last month. Another US diplomat for the Asia-Pacific region, Daniel Kritenbrink, also traveled to China earlier this week, which shows both countries are serious about maintaining their relations.
It is also reported that Beijing's defense minister reportedly refused to talk to the defense secretary for the United States, Lloyd Austin, during a security conference in Singapore last week. Media agencies reported that Antony Blinken's visit would be the highest-level United States official's visit to China since former Secretary of State Mike Pompeo in 2018.