On Tuesday, United Nations war crime judges upheld the 2017 genocide conviction and life sentence of Ratko Mladic, former Bosnian Military Commander, over the killing of eight thousand Muslim men and boys in Srebrenica during the 1992-95 war, crimes against humanity, and other war crimes.
Mladic led Bosnian Serb forces during Bosnia's 1992-95 war, was convicted in 2017 on charges of genocide, war crimes, crimes against humanity, including terrorizing the civilian population of Sarajevo (Bosnian Capital) during the forty-three-month siege.
Moreover, prosecutors appealed to commanders' acquittal on the charge related to the conflict. Mladic was also convicted of crimes including murder, extermination, and terror.
Ratko Mladic, 78, maintains his blamelessness
Former Military Commander was sentenced to life in prison after being guilty of commanding the killing of over 8000 Muslim men and boys in Srebrenica and illegal attacks against civilians. The killing in Srebrenica was the worst ever in Europe since World War II. Mladic, 78, maintains his blamelessness.
Military Chief's lawyers argued that he couldn't be held accountable for likely crimes committed by his subordinates and asked for a retrial.
June 8's ruling all, however, ends the UN's prosecutions of 'war crimes' that claimed over 0.1 million lives and left many thousands homeless.
Michelle Bachelet, U.N. High Commissioner for Human Rights, said, "Ratko Mladic's crimes were the abhorrent culmination of hatred stoked for political gain. Today's verdict is about his individual responsibility for his dreadful movements, not about collective punishment or apportioning guilt to any particular community."
American President Joe Biden said that "America helped lead the global effort to end the atrocities in Bosnia and Herzegovina, to bring to justice those who committed crimes there and to establish a lasting peace to that nation."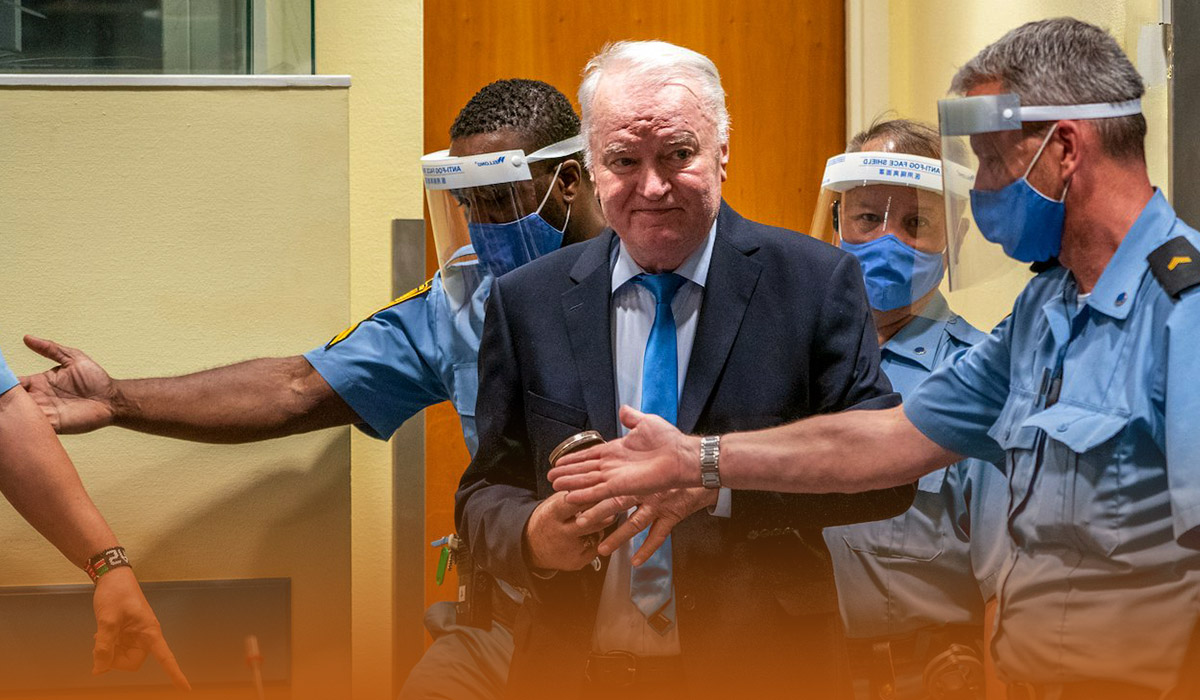 This judgment caps twenty-five years of trials at the International Criminal Tribunal (ICTY) for the Former Yugoslavia, which convicted ninety people for war crimes.
Fourteen European nations have taken in United Nations Court convicts to serve out their sentences to date. Radovan Karadzic, former Bosnian Serb leader, was moved to a British prison in May 2021.
Read Also: Joe Biden told Erdogan he is deciding to recognize Armenian genocide