The United States President's campaign tribute a video to a deceased black unarmed person, Geoge Floyd, and not that video has disabled by Twitter due to a copyright claim. That incident has ramped up strains between President Trump and the social media platform.
Twitter, the social media giant, placed a copyright tag on a video published by @TeamTrump original account that said that media has been disabled due to a claim by the copyright owner. Although, the media is still available at the YouTube channel of President Donald Trump, which includes some pictures of George Floyd, whose death has ignited the whole nation in the form of protestors.
The video was still up on President #DonaldTrump's #YouTube channel and includes pictures of Floyd, whose death sparked widespread #protests, at the start. #GeorgeFloyd #Twitterhttps://t.co/bt1hYeoCTv

— DT Next (@dt_next) June 6, 2020
Twitter didn't tell who claimed the copyright
A spokesperson of Twitter told a media outlet that per our copyright scheme, we reacted to authentic copyright complaints directed to us by the owner of the copyright or their official representatives. Moreover, the firm didn't declare who claimed the copyright.
On the other side, thus far, Google didn't react to an inquiry about its conclusion to keep the footage because the same video is available on YouTube, holding 4,400 dislikes and 19,000 likes.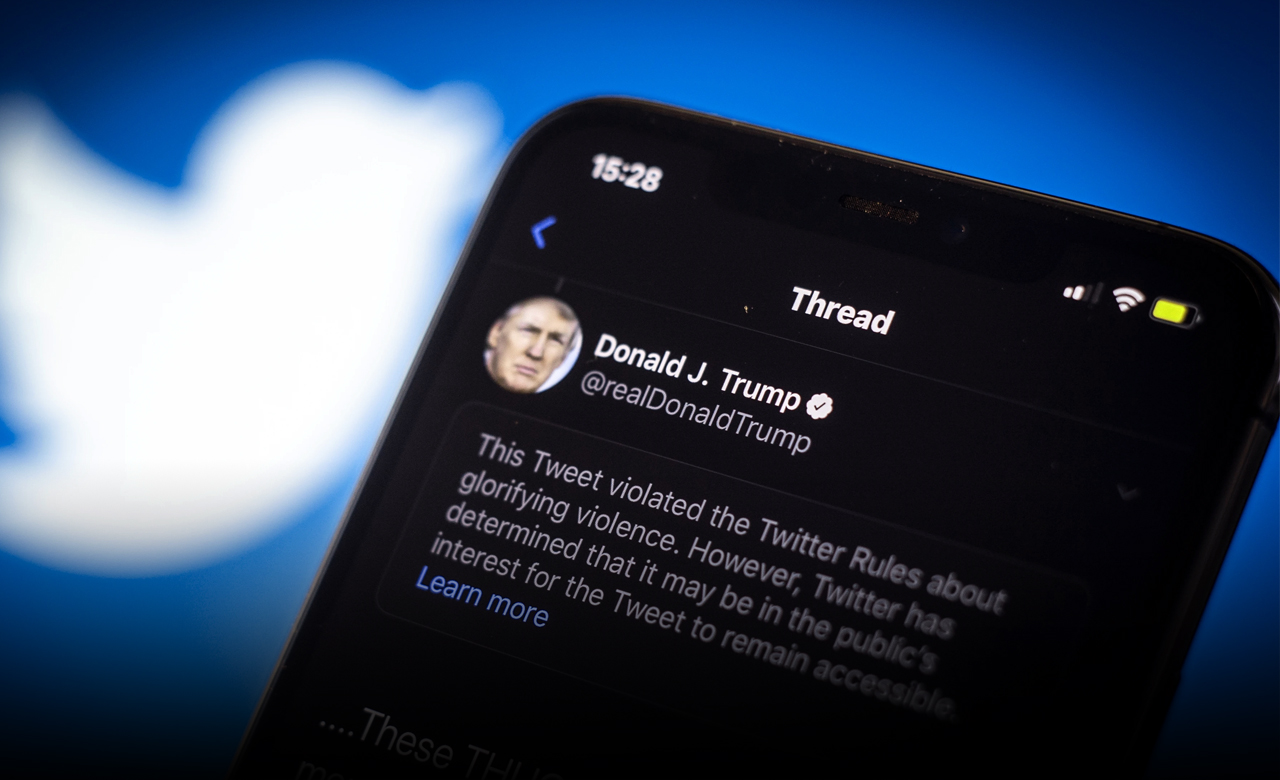 The social media giant notifies in the copyright policy that the firm will definitely react to allegations submitted over the Digital Millennium Copyright Act, which is related to unauthentic use of copyrighted image or video that has uploaded via our platform's media hosting services.
The video duration is about 3 minutes and 45 seconds, which is a combination of videos and pictures of peaceful protests and police cops hugging demonstrators spread with a few scenes of vandalism and burning buildings along with Trump speaking and gentle piano music.
Trump Campaign responded to Twitter
On Friday, the Twitter account of Trump Campaign reacted to the social media firm's decision to disable the footage saying that the company and @Jack are censoring the unifying and uplifting messages from Trump later the George Floyd killing. Furthermore, Trump Campaign added that a similar speech the media denied to cover.
The company even put Fact-Check notices last month on 2 Trump's tweets from his own twitter account called mail-in votes 'fraudulent' and expected problems with the upcoming November election of the United States.
Besides this, the company also placed a robust warning on the third tweet of President Trump that was related to protests in Minneapolis that when the looting begins, the shooting begins. The company said that Trump's tweet had dishonored the company policy by elevating violence.