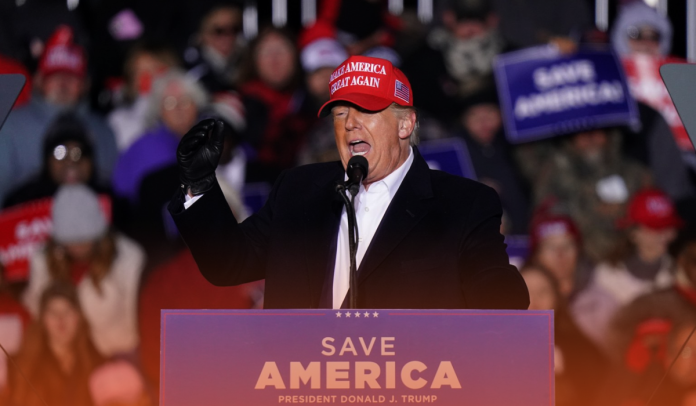 Former American President Donald Trump has been facing several charges, and only this year, his political action committee (PAC), Save America, has spent more than $40 million amid legal fees, according to multiple sources. The PAC is raising most of its funds through small donations from Trump's supporters all over America. The PAC is expected to report to the Federal Election Commission that it spent $40 million on legal matters only in the first half of this year, more than double the amount consumed in 2022. Trump has been facing charges since the end of his government in 2020, but this year has become challenging.
Federal Election Commission records say the PAC spent around $16 million in 2022 on legal actions. The organization must submit all its expenditures for the first half of this year by Monday. The report would include all the details of the expenses Trump's legal team has spent in the face of charges. The former president's team has been spending a lot to keep Mr. Trump and his inner circle out of trouble, as legal challenges against them have been rising daily.
Trump campaign spokesperson Steven Cheung told a news agency that the Trump's PAC has come into action to prevent innocent people's lives from being completely destroyed after the heinous acts by President Biden. The PAC has contributed to its legal fees and has represented itself as a barrier against unlawful harassment against solid political opponents. The former president's team is also aiming to create a legal defense fund to assist Trump in his legal challenges, which are rising with time, and he has been facing several charges that have cost a lot to fight against.
Trump's Team To Launch New Fund-Raising Firm
The new organization will aim to protect Trump and some of his current and former team members who are attached to the cases or involved in the investigations. Sources claim the committee will be named Patriot Legal Defense Fund Inc., and Trump's advisor and associate, Michael Glassner, will chair this organization. A Trump spokesperson blamed the "weaponized Justice Department" and special counsel Jack Smith for targeting innocent citizens associated with the former president. Jack Smith has filed new charges against Mr. Trump, his aide Walt Nauta, and a third defendant, Carlos De Oliveira, in a case of mishandling classified papers after leaving the White House.
The new charges have appeared, alleging allegations against Trump and his employees for an alleged attempt to erase the Mar-a-Lago security footage sought by the grand jury. The former president was also indicted on more than 30 counts of business-related fraud and more.
There is a lot of legal trouble surrounding the former president. He has been indicted on numerous counts related to business fraud and is facing potential charges in connection with the January 6th grand jury investigation. Additionally, he is being investigated by the Fulton County District Attorney's office in Georgia concerning claims of voter fraud after the 2020 election. Undoubtedly, he would want to expand his legal team as his challenges continue to grow. This series of charges explains why the PAC has spent more than $40 million to save Trump from all of those legal challenges.